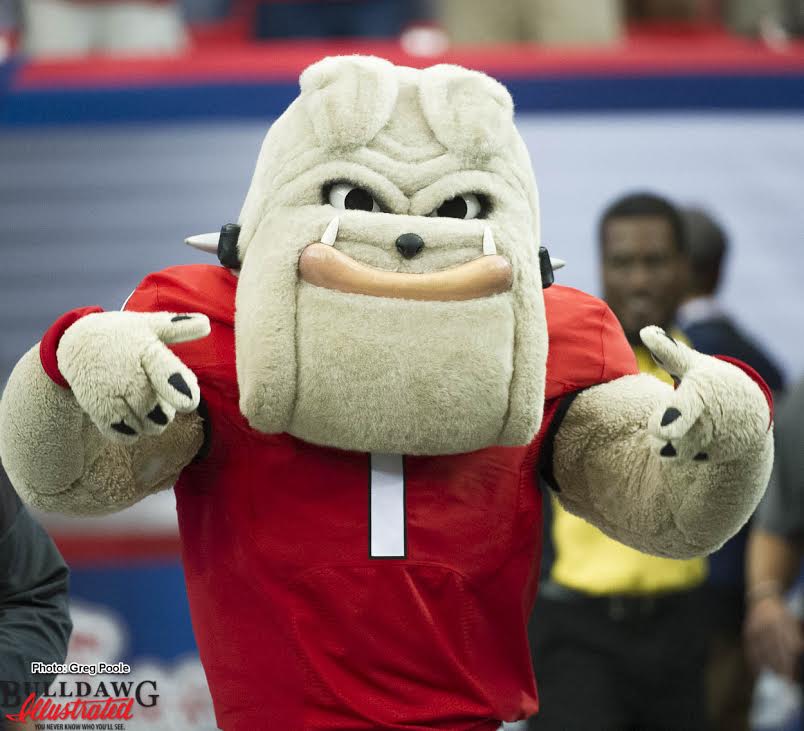 The Bulldogs are coming off a very impressive week one victory against the No. 22 ranked North Carolina Tar Heels. The team as a whole looked very strong, but there are still some areas in my eyes that the Bulldogs need to see a vast improvement. In the previous issue, I put together a list of who I thought would be the starters at each position. I ended up getting 24 out of 29 starters correct, with the quarterback, wide receiver, free safety, nickel back, and kicker as my misses.
OFFENSE:
QUARTERBACKS:
The quarterback play for the Bulldogs was overall very mediocre, especially when starter Greyson Lambert was taking the snaps. In my opinion, Jacob Eason made a better case to be the starter in week two, but it will be interesting to see who the coaching staff puts out there. The two quarterbacks combined only threw 20 passes with Eason going 8 for 12 with 131 yards and a touchdown and Lambert going 5 for 8 with 51 yards.
RUNNING BACKS:
Nick Chubb shined in his return and offensive coordinator Jim Chaney gave the Tar Heels a heavy dose of #27. Chubb ended his most impressive day as one of my offensive MVPs after totaling 222 rushing yards on 32 carries with two touchdowns. The Bulldogs also saw impressive play from freshman Brian Herrien who had 59 yards on seven carries and a touchdown. This positions group was very impressive but will be even stronger when Sony Michel and Elijah Holyfield are back on the field.
RECEIVERS:
The receiving corps, with tight ends included, was very quiet for most of the day because the offense went completely through Nick Chubb. However, Isaiah McKenzie did shine by having six catches for 122 yards and a touchdown. Besides McKenzie, the rest of the receiving corps combined had seven catches for 63 yards. Tight Ends are a talent filled group on the Bulldogs offense but only had one catch for one yard by freshman Charlie Woerner. However, the tight ends did do a fantastic job blocking, which helped the running game thrive throughout the game.
OFFENSIVE LINE:
The run blocking by the offensive line was outstanding and Nick Chubb was often given sizeable holes to make 4 to 5-yard gains consistently. The offensive line played a huge role in the Bulldogs success running the ball and that should continue for the remainder of the season. However, the offensive line did have a few breakdowns in pass blocking and there will need to be some improvement in this area.
DEFENSE
DEFENSIVE LINE:
The defensive line did an outstanding job keep the North Carolina running game in check but they did give up a few big plays. Davin Bellamy and Lorenzo Carter put their hands in the dirt and played some defensive line and really helped add some speed to the defensive line that was needed against a team like the Tar Heels. Linebackers: The linebackers had a strong showing as well and did a great job at stopping running backs Elijah Hood, who had 72 yards rushing, and TJ. Logan, who had 80 yards rushing, from ever reaching that next level of the defense. Roquan Smith also forced a safety, which provided a huge momentum swing for the Bulldogs and was definitely a key in the team's victory.
DEFENSIVE BACKS:
I believe the defensive backs had the most impressive showing out of any defensive positions group. Maurice Smith led the way with two key pass breakups that may have ended being touchdowns if not defended properly. The Tar Heels spread offense has a great blend of size and speed in their receiving corps but the Bulldogs defensive backs were able to hold them to 24 catches for only 156 yards.
SPECIAL TEAMS
Special Teams is the one area where the Bulldogs need to make a lot of improvement. Kick and punt coverage were a huge struggle as the kickoff team gave up a touchdown and the punt coverage team hit a punt returner who had called for a fair catch, which resulted in a 15-yard penalty. The returners were quiet as they not given a chance to make any big returns. Kicker William Ham went 1 for 2 on field goals, as he missed a 42 yarder. Punter Marshall Long had a decent performance but did shank a punt that could have pinned the Tar Heels deep in their own territory. Overall special teams, in my opinion, are the main group that needs to make a huge improvement.