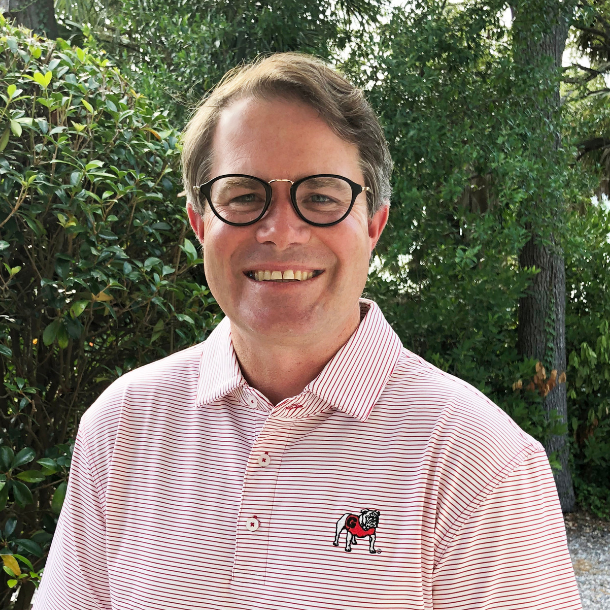 As I sat down this Sunday evening to write this installment, the lyrics from the Grateful Dead's popular song Truckin' certainly applies to the last week in college football … "what a long strange trip it's been."
Unfortunately, the Southeastern Conference took its hardest hit of the 2020 season last week as four games were postponed due to Covid. So instead of talking about how our Dawgs played in their roadie versus Missouri (which was postponed), I'm now forced to tell you to cross your fingers for the actual playing of this Saturday night's game in Athens against Mississippi State. You see the Maroon Bulldogs are one of the teams that are battling the virus, which means they need good news with their testing results in the coming days.
Nonetheless, everyone here at Bulldawg Illustrated is forging ahead thinking that the football gods will answer our prayers in allowing the game to occur. And it doesn't get any better than when the two Bulldogs in the SEC get to meet on the gridiron. Yes, we share the same name with our counterparts from Starkville, but more importantly we share the honor of being teams that still continue the awesome tradition of having a live mascot.
    By now everyone knows that the SEC made the correct call of not allowing live mascots this Covid football season. However, in my opinion, by no means does that mean that they should be excluded from receiving their proper salute. Thankfully, BI's Rob Saye captured an awesome photo of UGA X and Bully XXI back in 2017 when Mississippi State was in Athens.
There is nothing like an actual bulldog with their fun-loving, grunt/snort filled disposition. Not surprisingly, the history of both Georgia and MSU's canine tradition goes way back. MSU's Bully goes back to 1905 unofficially and 1935 officially. Of course, most educated Georgia fans know the story of Savannahian Sonny Seiler bringing his pet Bulldog to a game in 1956. And the rest his history as Georgia's bulldog continues to be named the best mascot in the nation, year after year.
As I've previously mentioned, UGA X and Bully XXI won't be Between the Hedges on Saturday night. However, they still deserve their proper recognition, so I hope this issue's fun cover checks that box. We miss you loveable lugs and look forward to when you are back dominating your sidelines in the future.
Onto the rest of our issue, which unfortunately wasn't as easy as the cover that merely required finding the perfect photo of the two mascots. 18 years into doing BI, the foundation of our publication continues to be having equal coverage about the next game on the schedule coupled with information about the game that has just been played.
So what do you do when the game you were supposed to play gets postponed mid-week?
Easy answer, you hope like hell that you can find some replacement content that will satisfy your readers. Well, lucky for us at BI, the only thing that trumps Georgia football, the Masters, just so happened to be going on in Augusta this past weekend. Yes, the Masters in mid-November. Like I said at the beginning of my column, "what a long strange trip it's been."
While spectators weren't allowed in Augusta for the 2020 Masters, that didn't stop plenty of folks from having socially distanced get-togethers for what is basically a national holiday in Georgia (and really the entire nation). You can find photos on pages 32-34 of Georgia fans enjoying their Masters weekend from St. Simons to Athens to all the way out in Oxford, Mississippi. Good stuff indeed despite these trying times.
On the football front, BI intern Lance McCurley had to dig deep to find our 'Players to Watch' for both Bulldog squads, yet he came through on pages 14-17. Between players opting out and injuries, it's been a real challenge for both Kirby Smart and MSU's Mike Leach. Nonetheless, like everyone, these leaders continue to pivot to have their team's ready for action each week.
Jeff Dantzler's Top 15 (page 25) is an absolute trip. Notre Dame at No. 2, Brigham Young at No. 4, Indiana at No. 8 and Coastal Carolina, Liberty and Marshall at Nos. 13-15 isn't a misprint. But my goodness, it is something to behold. Let's hope our Dawgs get the W on Saturday night, so they get back in JD's Top 10.
Also, don't miss our Georgia Girls feature (pages 30, 31) with Everett King Waldrep. The Greenville resident is an art consultant, who helps clients add happiness to their home and workplace with original art. I loved seeing that her list of favorite artists included Laura Deems and Kathy Cousart, who are also damn good Dawgs.
Finally in this issue, since Turkey Day is less than two weeks, my bride, Cheri, focuses her Classic City Crushes feature (page 28) on celebrating Thanksgiving. Since 2020 has been an absolute beast, it will be so nice to spend this holiday with family, be it together or via zoom.
Alright, that's going to do it for me. Again, a big salute to UGA X and Bully XXI. We so miss you pups and long for your return. And while both bulldogs do a fine job of being mascots for their university, there can only be one winner come Saturday night. May the best bulldog win (UGA X) … Go Dawgs!!