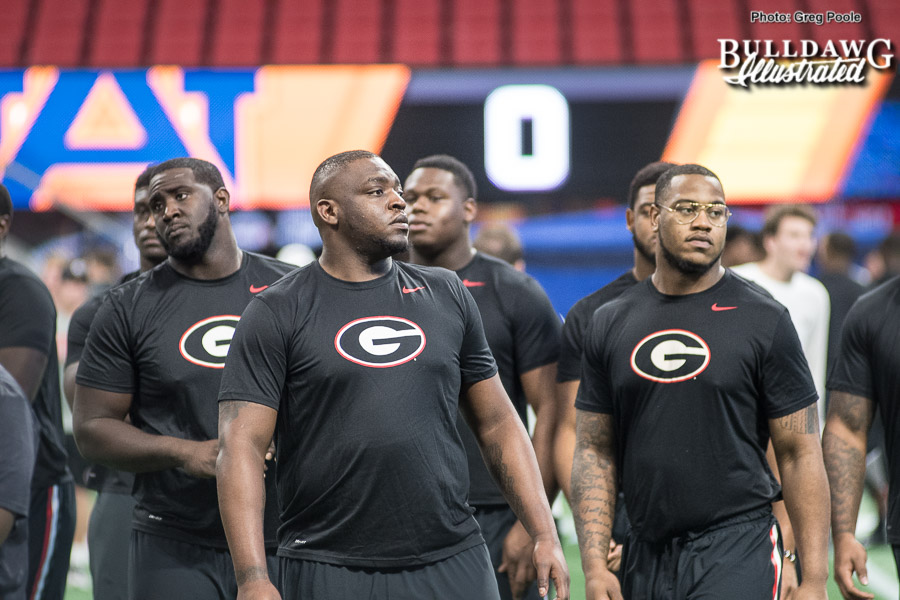 Yesterday, on Friday, the Georgia football team completed a walkthrough of the Mercedes-Benz Stadium where they will face rival Auburn in the 2017 SEC Championship game later this afternoon at 4:00 p.m. ET. Just a few weeks ago, on November 11th, the Tigers throttled the Bulldogs to a tune of 40-17 at Jordan-Hare Stadium. So is today's title bout against Auburn a business trip or revenge for Georgia?


Georgia football released a video on their Twitter account titled "Business Trip," which has been a theme for the Bulldogs throughout the season.
Head Coach Kirby Smart was asked about the week of preparation in Friday's pre-game SEC Championship press conference and he replied that this past week's practices were not really any different than those of the rest of the season.
"As far as the week, preparation for myself or the team, not a lot different," said Kirby. "I mean, the intensity's different. What's on the line is certainly different. But the preparation is very consistent."
And that is what Bulldawg Illustrated's Greg Poole and interns Michael Pope and Savannah Richardson reported from the media viewing periods of Georgia's practices all week. It was business as usual.
But while Kirby Smart and his coaching staff have the Bulldogs approaching this rematch with Auburn as just another game and business as usual, for Georgia fans, revenge is a dish best served cold. And if we are keeping score of the games on the "revenge tour" this season, Kirby's Dogs are 4-0 with a chance to make it 5-0.
---
Recent Articles by Bob Miller


[pt_view id="83405b425p"]