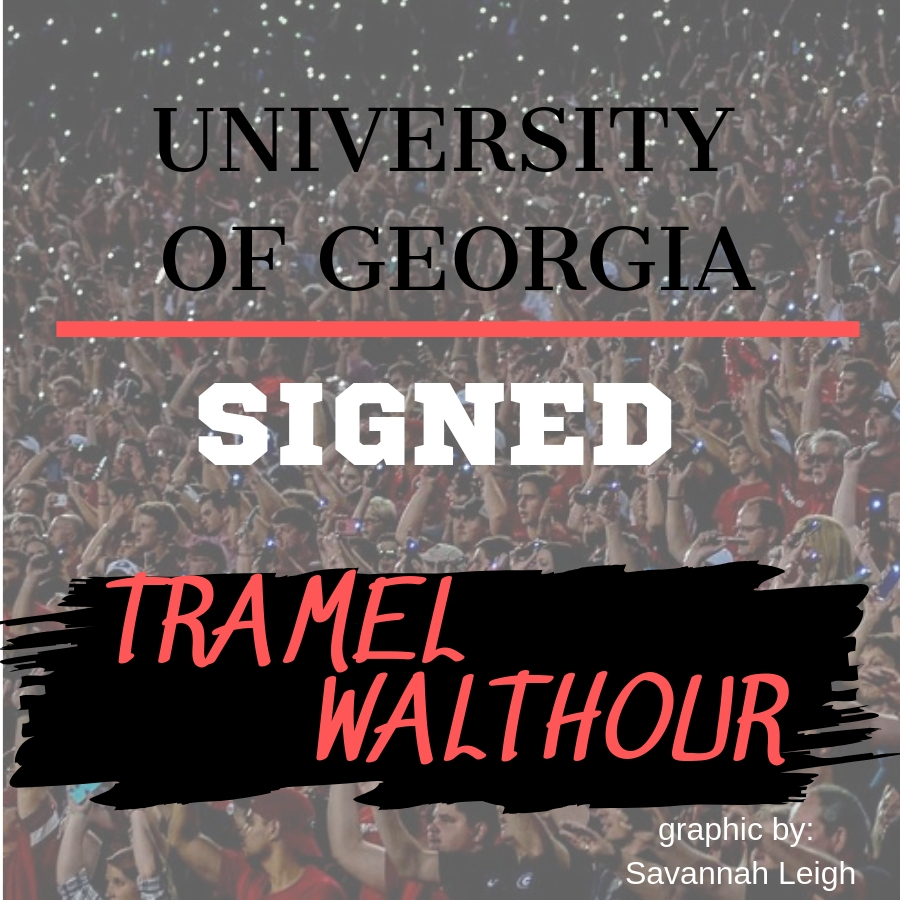 Tramel Walthour is finally a dawg. After having to go to a junior college his freshman year, the three-star defensive tackle officially enrolled at the University of Georgia.
According to 247Sports, Walthour ranks as the No. 40 JUCO player in the country, the No. 4 JUCO DT, and the No. 13 JUCO player from Georgia. He committed to the Bulldogs last recruiting cycle but had to go the JUCO route. After spending a year at Hutchinson Community College, the defensive tackle has found his home.
While at Hutchinson, Walthour played in 10 games and recorded 16 total tackles, 1 TFL, and 1 sack.
Walthour along with Jermaine Johnson, D.J. Daniel, and Clay Webb got to campus last week and has been practicing with the team. The Bulldogs desperately need depth on the defensive line and Walthour gives them another body. With a little more development, he could turn out to be a big asset.
Georgia signed all but one of its committed players in its 2019 class. The Bulldogs have 21 committed and/or signed and have three to four more slots left to fill.