Enjoy episode 13 of Bulldawg Illustrated Digital's One on One with Jeff Dantzler featuring legendary College Football Hall of Fame Coach Jim Donnan. In this episode, Jeff talks with Donnan about his days as a player at N.C. State, what led him into coaching, Fall Camp in the early '70s at Florida State, his time in Athens, and more.
Jim Donnan rebuilt the Georgia football program's talent level during his five-year stint in Athens (1996-2000). His 1997 Bulldog team went 10-2 and finished #10 nationally, led by some of the most famous players in program history, including Champ Bailey, Hines Ward, Robert Edwards, and Kirby Smart. Donnan's Bulldogs won four straight bowl games from 1997-2000 and chalked up some memorable victories – including the first overtime game in SEC history at Auburn in 1996, a resounding upset of Florida in 1997, a triumph at LSU in 1998 and the topping of Tennessee between the hedges in 2000.
Prior to his arrival in Athens, Donnan was the head coach at Marshall for six seasons, leading the Thundering Herd to the 1992 Division 1-AA national title and four trips to the national championship game. He had a long and distinguished career as an assistant coach, notably as offensive coordinator for national champion Oklahoma in 1985.
Donnan was a standout athlete in high school and at N.C. State. As the Wolfpack quarterback, he was Liberty Bowl MVP in N.C. State's 14-7 win over Georgia in 1967. He was also ACC Singles Champion in Tennis.
You can follow Jeff on Twitter @jeffdantzlertv. Please make sure to also give us a follow on Bulldawg illustrated at @BD_Illustrated.
Special thanks to Josh Hancher (post-production) and Becca Gemes (social promotion and newsletter) for their hard work behind the scenes to make us look good.
We hope you enjoyed the show; so, make sure to tune in next week for some more One on One with Jeff Dantzler, and don't forget to check out our other episodes and shows…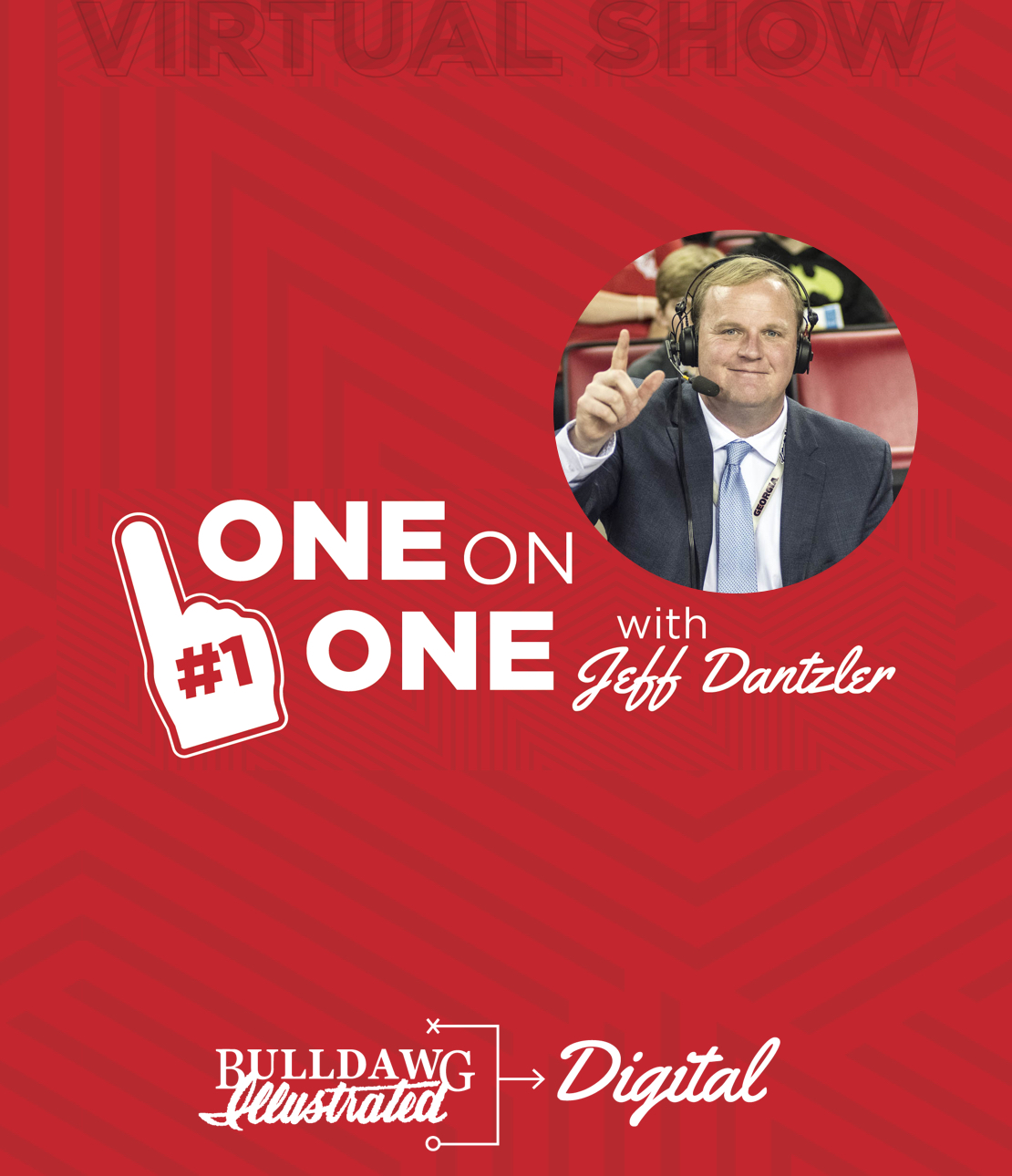 CLICK HERE for Episode 01 | One on One with Jeff Dantzler with special guest Vance Leavy
CLICK HERE for Episode 02 | One on One with Jeff Dantzler with special guest Malcolm Mitchell
CLICK HERE for Episode 03 | One on One with Jeff Dantzler with special guest Kevin Butler
CLICK HERE for Episode 04 | One on One with Jeff Dantzler and guest Mike Morgan
CLICK HERE for Episode 05 | One on One with Jeff Dantzler and guest Drew Butler
CLICK HERE for Episode 06 | One on One with Jeff Dantzler and guest Jarryd Wallace
CLICK HERE for Episode 07 | One on One with Jeff Dantzler and guest Chip Towers
CLICK HERE for Episode 08 | One on One with Jeff Dantzler and guest Tony Schiavone
CLICK HERE for Episode 09 | One on One with Jeff Dantzler and guest Bobby Mariencheck
CLICK HERE for Episode 10 | One on One with Jeff Dantzler and guest Derrick Floyd
CLICK HERE for Episode 11 | One on One with Jeff Dantzler and guest Emerson Hancock
CLICK HERE for Episode 12 | One on One with Jeff Dantzler and guest Zac Kristofak
CLICK HERE for Episode 01 | Threading the Needle: 'Kirby Smart and Georgia Football Facing Unique Challenges'
CLICK HERE for Episode 02 | Threading the Needle with guest Brendon Todd
CLICK HERE for Episode 03 | Threading the Needle – 'A statistical deep dive of Georgia football'
CLICK HERE for Episode 04 | Threading the Needle with guest Charlie Woerner
CLICK HERE for Episode 05 | Threading the Needle – "Former Bulldogs line up well with teams signed in 2020 NFL Draft"
CLICK HERE for Episode 06 | Threading the Needle with Hamilton Culpepper
CLICK HERE for Episode 07 | Threading the Needle with Nathan Lawrence
CLICK HERE for Episode 08 | Threading the Needle with Brian Dill
CLICK HERE for Episode 09 | Threading the Needle with Patrick Garbin
CLICK HERE for Episode 10 | Threading the Needle with Jeff Dantzler and Greg Poole – "Is the best roster ever?"
CLICK HERE for Episode 11 | Threading the Needle with Cheri Leavy and Dominique Holloman
CLICK HERE for Episode 12 | Threading the Needle with Greg Poole and Senator Blutarsky