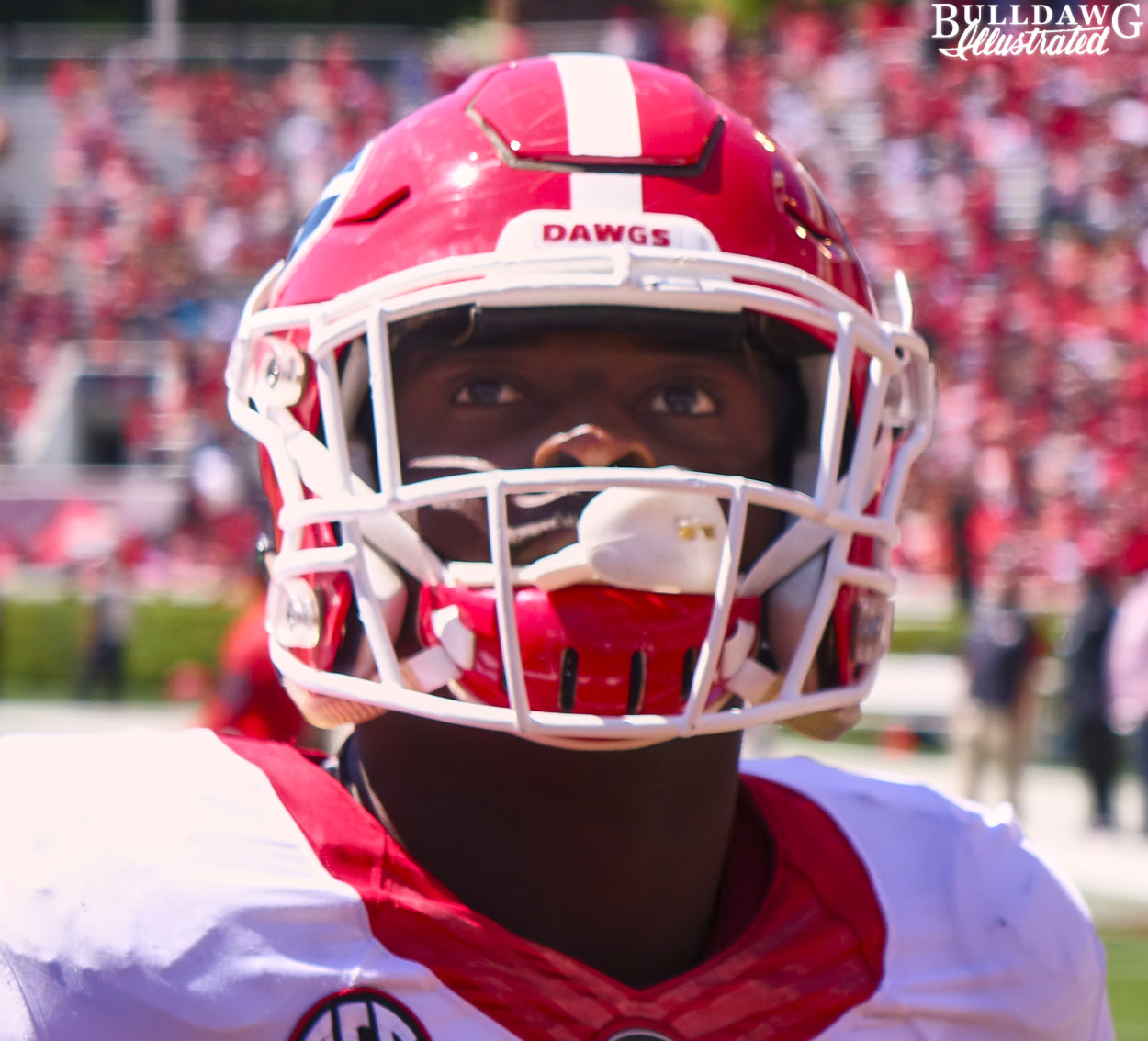 After Georgia capped Mark Richts final season at the UGA coaching helm with a 24¬17 win over Penn State in the TaxSlayer Bowl in Jacksonville, the Bulldogs lost a number of solid leaders off that team, which ended the 2015 campaign with a 10-3 won-loss mark.


Indeed, seasoned players such as Malcolm Mitchell, John Theus, Kolton Houston, Jay Rome, Sterling Bailey, Jake Ganus, Jordan Jenkins, Leonard Floyd and Keith Marshall were all guys who stepped up and provided leadership for Georgia over the past few seasons, both on and off the football field.


Now, question is, as the current Georgia team continues to work toward its first season under new head coach Kirby Smart, who are the players that will be assuming the leadership roles for the Bulldogs in 2016?


Truth be told, that's a difficult question to answer at this precise moment. During this year's 15 days of spring practice, Smart and his new assistant staff certainly got an idea of who's going to step up to the plate and don the leadership cloak but with the summer off-season drills commencing and then August preseason camp still lying ahead, it could be up into the regular season itself before the staff learns which players will distinguish themselves under the fire of actual SEC competition.


At least, at the midway point of spring practice, Smart couldn't find many players to single out as certain team leaders.


"No," Smart said flatly. "I'll be honest with you, the only two guys I notice leading on defense would be Quincy (Mauger) and Dom (Sanders). They take a lot of pride in it; they try to lead. But that's going back to the predominance of youth on the team. I don't think a lot of them know how to. I think you've got to develop that leadership."


Mauger, a senior, and Sanders, a junior, are both returning starters at safety for the Bulldogs.


This year's spring media guide was likely a tipoff as to whom the coaches think will be leaders for Georgia this coming fall. On the front cover of the guide were photos of Sanders, junior tailback Sony Michel and senior center Brandon Kublanow. Three players were also pictured on the back cover … Mauger, senior offensive tackle Greg Pyke and senior wide receiver Reggie Davis.


"I wish Sony (last year's leading rusher Michel) would step up and become a little bit more of a leader," Smart admitted. "Pyke and Kublanow both try to. Greyson (senior QB Lambert) has made some attempts at it. We've challenged them to challenge each other. I've told them over and over, 'you've got to get comfortable with being uncomfortable,' and leadership starts with that, too," said Smart. "I mean it's not comfortable to lead somebody a lot of times. A lot of guys aren't used to doing it."


The Georgia coach said he wants Michel, who rushed for 1,161 yards and eight touchdowns in 2015 after starting tailback Nick Chubb went down in the Tennessee game, to influence his offensive teammates by pushing and prodding them when they need someone to do just that. And prior to the team's first spring scrimmage, Smart strongly challenged Michel to do as much.


"People were ho-hum and kind of walking through a little bit and Sony challenged them," Smart said.


The soft-spoken Michel has known all along he needs to be a better leader for the Bulldogs but says that isn't always easy to do.


"It's hard," Michel said. "You actually do something that you're not used to doing and something that's really not you, step out of your comfort zone. It sucks being uncomfortable but that's the position they want you to be in. You've got to know how it feels to be uncomfortable. I've got to try to bring myself to that dominant side and be more outgoing."


Michel was actually one of 25 at Georgia picked for its Student-Athlete Leadership Academy last October which is intended to encourage leadership development. Others were junior tight end Jeb Blazevich and tailback Chubb.




Offensive linemen Kublanow and Pyke are also being challenged by Smart and the coaching staff to reach out and grab the leadership roles. The same goes for returning incumbent quarterback, Lambert.


While there are vocal leaders on the Bulldogs, there are also those players who lead by example … with a relentless work ethic in practice and a never-quit style of play in the games themselves.


One of those Bulldogs is, of course, Nick Chubb, who was solidly in the Heisman Trophy talk last autumn before suffering a horrific knee injury on the first play from scrimmage at Tennessee. His recuperation and bounce-back from that injury in this season's spring sessions was indeed something to behold, lending speculation that No.


27 will be able to answer the 2016 starting whistle. Chubb will be staying with the team throughout the summer and, in fact, was on campus in May-mester in order to continue his rehabilitation process with head athletic trainer Ron Courson.


Kirby Smart knows what Nick Chubb is all about when it comes to providing team leadership.


"Nick's doing so much extra behind the scenes that people don't know about," Smart said. "It's so important to him. Yet he's smart enough to kind of temper that with, 'I need to be ready.' He's such a role model for the kids. They see him work. They saw him the day after the surgery; he's right back and ready to go rehabbing. He's got such a great attitude."


So there's you one bon-a-fide leader for Georgia's '016 football team. Surely others will rise to the surface by the time the Bulldogs kick things off against the North Carolina Tar Heels on Sept. 3 in the Georgia Dome.


---