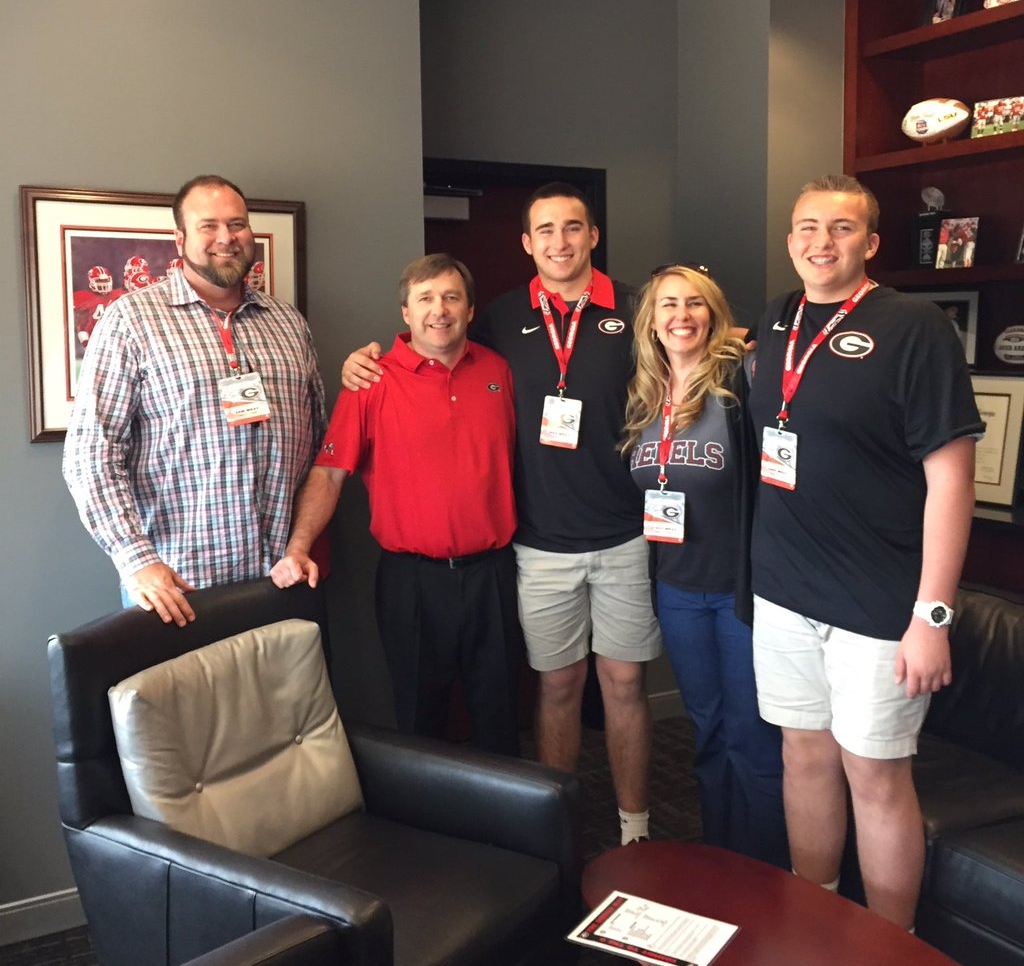 Up until Friday, Georgia had three verbal commitments for the 2018 college football recruiting class, and then offensive lineman Max Wray announced that he was reopening up his recruitment and de-committed from the Bulldogs. So, now, there are just two commitments. Is there cause for concern for Georgia's 2018 recruiting class?



No, and here's why.


Fans should not let the fact that Georgia has only 2 commitments for 2018 at this time in the recruiting cycle worry them too much. I was looking at how many players Georgia had verbal commitments from for the class of 2017 at this time last year, and the Bulldogs had a total of 6.


Richard Lecounte III committed to UGA on 12/15/2015
Breon Dixon committed to UGA on 12/25/2015
Jadon Hunter committed to UGA on 01/25/2016
Justin Shaffer committed to UGA on 02/15/2016
Xavier Jenkins committed to UGA on 02/18/2016
Jake Fromm committed to UGA on 03/03/2016


Of those six committed to Georgia as of March 10th last year, only four signed with UGA. Richard Lecounte III and Jake Fromm were both early enrollees in January, and Jadon Hunter and Justin Shaffer turned in their National Letters of Intent on National Signing Day, February 1st, 2017. The other two de-committed and signed elsewhere.


Xavier Jenkins de-committed in July of '16 and is planning on attending Savannah State. Breon Dixon de-committed in August of '16 and ended up signing with Ole Miss.


So 22 of Georgia's 26 commitments for 2017 came after March 10th. I expect 2018 to not be much different for the Bulldogs. Look for there to be some more activity as we get further into spring and after school lets out, into the early summer. And just because Max Wray de-committed, that doesn't mean Georgia is out of the picture.


The Bulldogs are still among one his top schools currently, and remember 2017 defensive back signee Latavious Brini? He committed to Georgia on July 16, 2016 and three months later, de-committed on October 6th. Then on NSD, Brini ended up re-committing to Georgia and signing his LOI with the Bulldogs. And with Kirby Smart and this Georgia coaching staff, it's a whole new ball game when it comes to recruiting.




Recent Articles by Bob Miller


[pt_view id="83405b425p"]