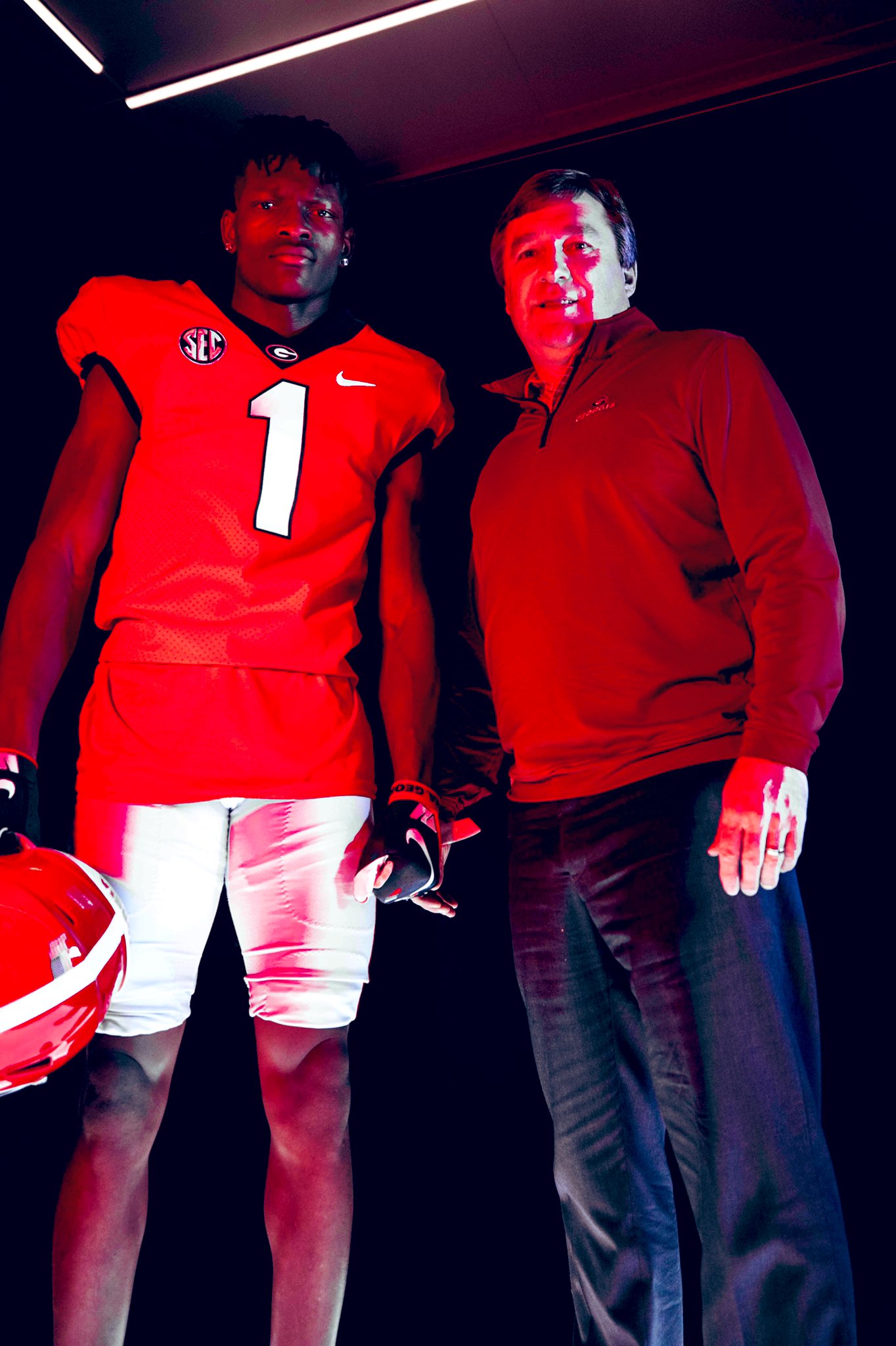 The Lead Dawg in the class of 2021 has made it official. David Daniel, a 4-Star safety and Under Armour All-American, out of Woodstock High School by way of Florida as a child, was the first commitment for Georgia in the class of 2021. Daniel made his pledge to the Dawgs in September of 2019 and never waivered.
In Daniel, Georgia is getting a young man that plays the game like his hair is on fire. There is passion that is evident when watching David play. A two-way player in high school, Daniel exhibited a love for collisions and a nose for the endzone. Being a safety, Daniel and Kirby Smart specifically have a strong bond and connection. Safety is a position of need for sure. Daniel comes in and will add depth to a position group replacing Richard LeCounte and Mark Webb.
As the first commitment to Georgia, Daniel also has served as a tremendous ambassador and recruiter. As talented as Daniel is with his speed, ability to strike ball carriers, and dexterity and cover skills downfield, he's probably an even better person than a player. Every exchange I've ever had with Daniel, he's respectful and cares a lot about the success of others around him. Georgia is getting a much needed and versatile safety added to the DB room in Athens, but UGA and Charlton Warren are also getting a leader and someone who will be damn good dawg and endear himself to Dawg Nation.