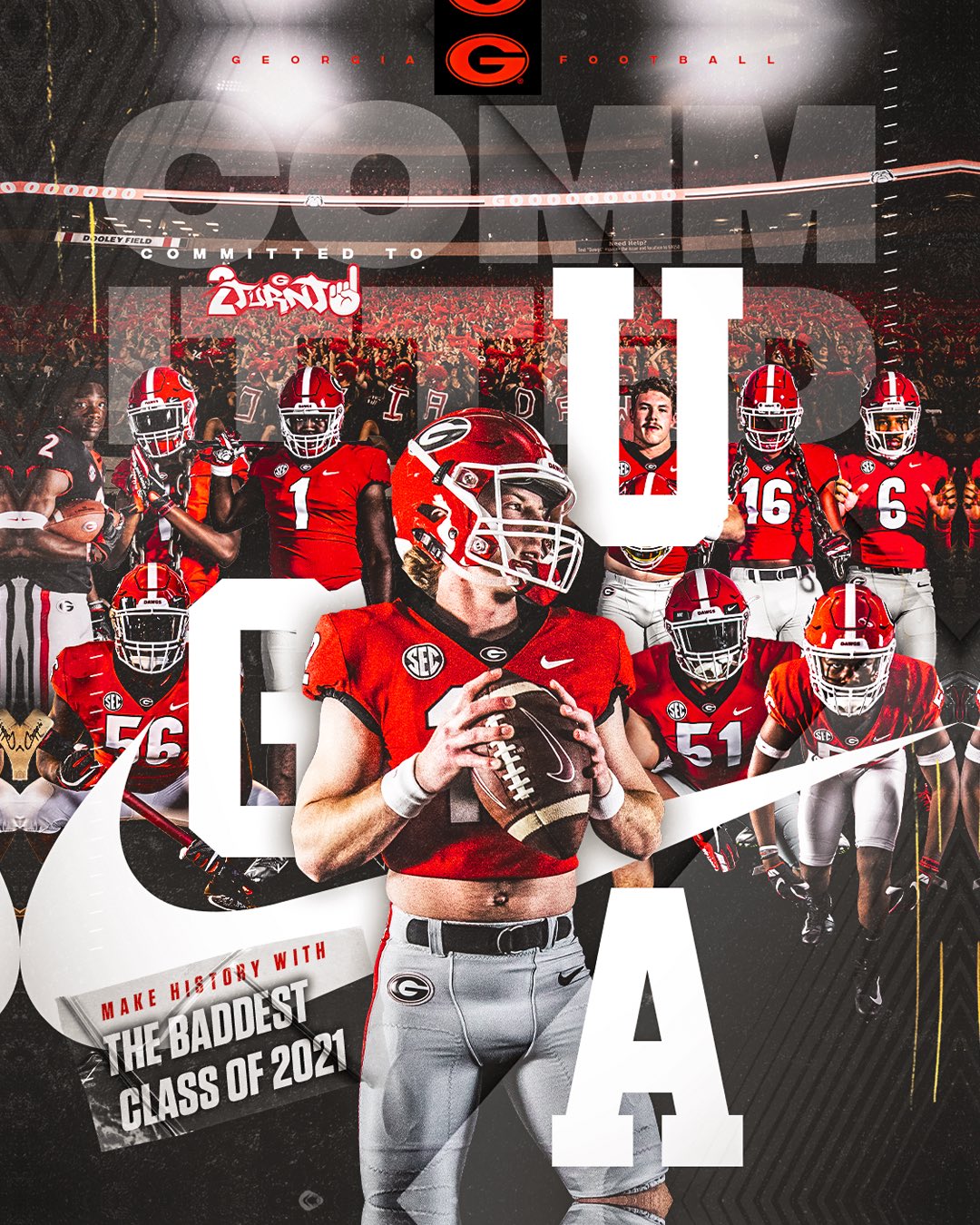 The class of 2021 will be one that goes down in college football recruiting history for a lot of reasons. COVID-19 has shut down on-campus recruiting for the ladder part of their junior year and the entirety of their senior year to this point. The moratorium is going to continue well into 2021 as well. Due to this, many prospects will be signing on December 16th without ever having taken real visits to schools, official or unofficial. Many blue-chip prospects have been finding their way to college campuses on an unofficial basis, but have not gotten to be in touch with the football coaches and, or recruiting staff of those schools when there.
Heck, many of the players in the class of 2021 did not get to play a senior season of high school ball. Players from California, North Carolina, and many more states that plan on early enrolling in college programs will be doing so without having played the game in a year or more. With all of these changes and no on-campus visits or in-home visits, where Georgia make their hay in recruiting by the way, there have been 3 main factors in the 2021 class recruiting. Honesty/culture communicated by current coaches and players, on field product momentum, and the recruiting efforts of other 2021 prospects already committed. In the class of 2021 for Georgia, 4 prospects standout as great recruiters in their own right.
David Daniel, Lovasea Carroll, Tyrion Ingram-Dawkins, and Brock Vandagriff have all been putting in work when it come to drawing in others to commit to the 'G'. David Daniel of course was the first commitment of the class dating all the way back to September of 2019. The fact that he has stuck by Georgia and they by him during all of this time is true testament to the character of each party. Daniel is from Florida originally and is continually working to contact guys like Terrion Arnold, Xavian Sorey, and others out of the Sunshine State. However, even bigger than that is the roll of official gatekeeper than Daniel seemed to take on. If Georgia was after a prospect, so was he. Tagging them on social media, reaching out, Daniel has built relationships with a large portion of the 2021 verbal commits. With group texts and Zoom calls, this class is already one that is building a close bond.
Lovasea Carroll has been very influential as well. Most notably, Carroll and Dan Lanning teamed up on FaceTime to talk committing to the 'G' to Kamari Lassiter. Yes, a running back from Warrenton, Georgia originally, that attends IMG Academy, was on the phone with the Georgia defensive coordinator recruiting a defensive back out of Tuscaloosa, Alabama. Gotta love "the yuts" and technology these days. Carroll is still hard at work for Georgia. He is really working on his IMG Academy teammate Xavian Sorey. Sorey is one of the, if not the, most coveted and realistic prospects remaining for Georgia and if Carroll is as convincing as he is persistent, then Sorey will be wearing red and black next year.
Cannot overstate how big of a boost Tyrion Ingram-Dawkins was for the UGA 2021 class. Players today know one another well across the country. Heavily recruited prospects attend camps together and really build a mutual respect for one another. One of the prospects that grew and developed as much as anyone from junior to senior year, TID had a monster season, put out tremendous performances and film, and was ultimately named Mr. Football in the State of South Carolina. When TID committed to Georgia on October 30th, it really put an exclamation point on a month that saw Amarius Mims and Kamari Lassiter each announces their pledges as well. Since that time, TID has been nonstop in reaching out to the remaining Dawg targets and has proven himself quite the ambassador.
Finally, college football is all about the quarterback. No program knows this more than Georgia. The tumultuous QB saga that the Dawg program and fanbase has endured over the past few years is certainly well known and has been chopped up and dissected about 9 million different ways. There are those who were and are team Eason, team Fromm, and of course team Fields. Many are touting JT Daniels as the Heisman favorite in 2021, but the one common factor between all of them is that they've helped Georgia recruit. No doubt about. A 5-Star quarterback draws in talent. Brock Vandagriff draws in talent. Vandagriff has hosted large gatherings of 2021 class members and those Georgia desperately wants to become members on multiple occasions during the moratorium. Players in a class want to know that they have a quarterback coming with them that is capable of getting the job done. Few have done more to excite people with their play, their intellect, and their leadership than Brock Vandagriff.
Daniel, Carroll, TID, and Vandagriff should already be considered Damn Good Dawgs by the coaches, support staff, and Georgia faithful.