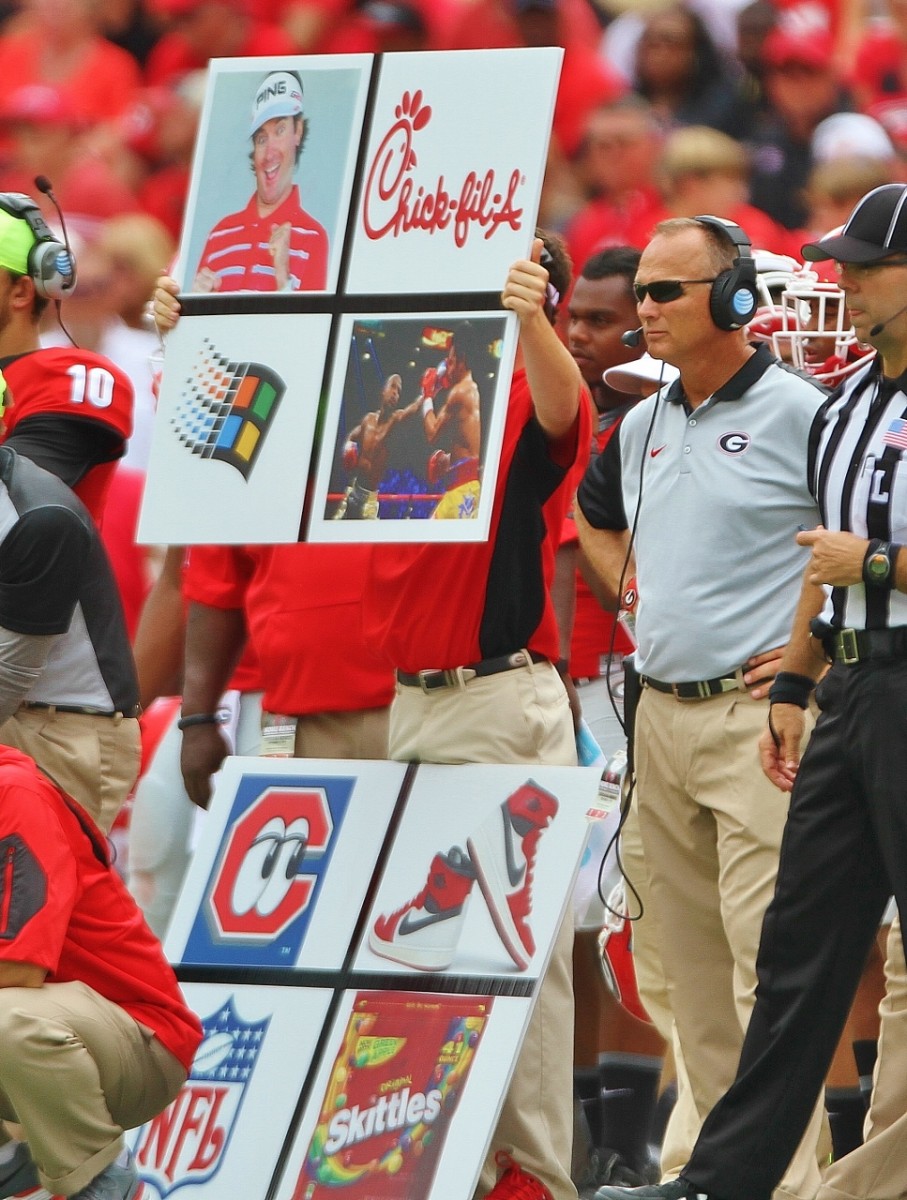 [su_spacer size="20″] After a solid performance against Louisiana-Monroe in game one of the season, Georgia's quarterback Greyson Lambert is pretty excited to have his offensive coordinator, Coach Schottenheimer, on the side line as the Dawgs travel to Nashville to take on Vanderbilt and open up Southeastern Conference play.
[su_spacer size="20″]
I love him being on the sideline, being able to come off after every series and talk with him. Just communicate.
[su_spacer size="40″] Of course being able to verbally communicate when playing at home in Sanford Stadium is a different animal all together when compared to going on the road and playing in a hostile away stadium. Granted, the Commodore's Vanderbilt Stadium is no Death Valley, crowd noise could be a factor. Greyson talks about how the Bulldawg offense will deal with any noise, and how they will communicate with each other and coach Schottenheimer:
[su_spacer size="40″]
We've got tons of different kinds of signals; so, however we have to communicate, we'll make sure to get that done . . . We're going to go out there with the same mindset. We might try silent cadences.
[su_spacer size="40″] Vanderbilt's stadium is one of the smallest in the Southeastern Conference and seats approximately 40,350. Just to compare, Kentucky's Commonwealth stadium seats approximately 61,000 currently. While crowd noise could certainly be a factor to some degree, I don't expect it to be a factor for Greyson Lambert and the Bulldawg offense when communicating with Offensive Coordinator Brian Schottenheimer, getting plays called in and checks at the line of scrimmage.
[su_spacer size="40″]
Greyson Lambert likes having coach Schottenheimer on the sideline
[su_spacer size="80″]