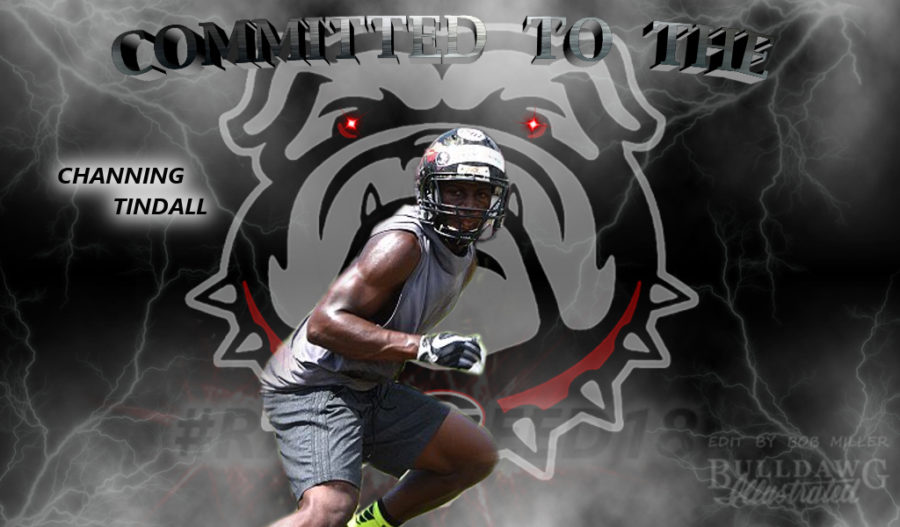 Spring Valley High SChool's Channing Tindall announced his decision to commit to the University of Georgia around 8:30 p.m. on Wednesday night to put an exclamation point on a stellar day of recruiting for the Bulldogs.


The 6 foot 2 and 213 lbs linebacker, who hails from Columbia, SC, has 20 scholarship offers and chose to commit to UGA over programs like Auburn and South Carolina. He is rated a four-star prospect and ranked as the No. 1 OLB by 247Sports and the No. 9 OLB by ESPN for the 2018 recruiting class. Rivals also rates Tindall as a four-star prospect and ranks him as the No. 10 OLB in the nation.
Channing Tindall has been a monster on defense for Spring Valley at DE and MLB. As a senior, he racked up 149 tackles, 12 tackles for a loss, and 7 QB sacks, and as a junior, Tindall had 121 tackles, 15 tackles for a loss, and 8 QB sacks. Even though he is rated and ranked as an OLB by the recruiting services, Tindall will most likely play ILB at the collegiate level. He has a similar frame to current UGA junior ILB Roquan Smith.
2017 SENIOR SEASON HIGHLIGHTS:
2016 JUNIOR SEASON HIGHLIGHTS:
---
Recent Articles by Bob Miller


[pt_view id="83405b425p"]