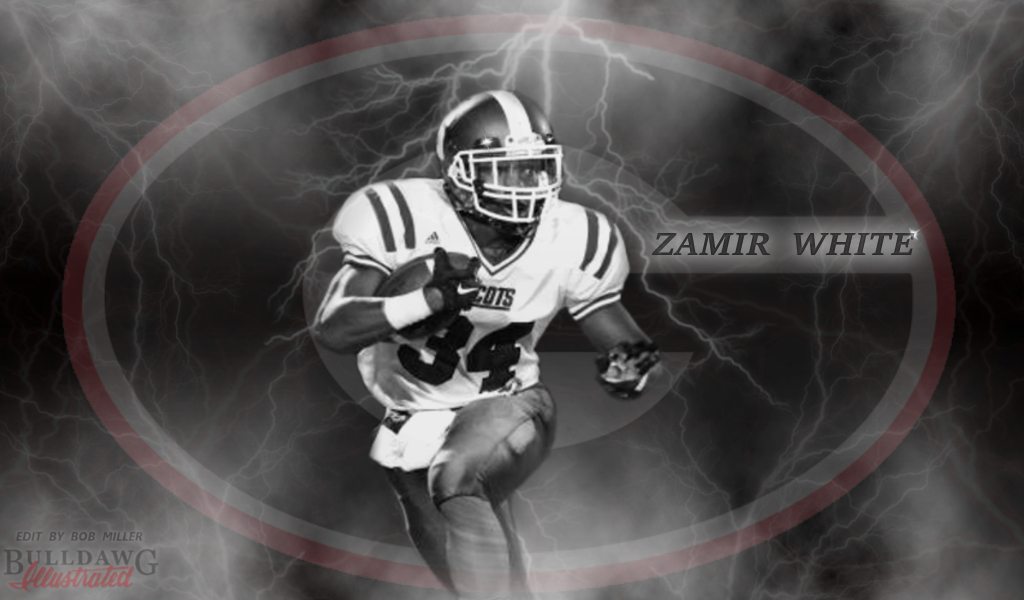 Scotland High School played Pinecrest in a state of North Carolina Region Sandhills 4A football game on Friday night, and for the Fighting Scots 2018 running and UGA commit Zamir White it was another game with yet another highlight reel run.


Zamir threw down an 82-yard rushing touchdown where he left at least five Pinecrest defenders scratching grabbing air and scratching their heads.




The Fighting Scots went on to defeat Pinecrest 47-28 and moved to 7-1 overall on the year and 5-0 in region play. Zamir White finished the night with 9 carries for 138 yards and 4 touchdowns. That performance puts 'The Zeus' at 1,538 yards and 25 touchdowns for the year and it also puts him over 6,500 career rushing yards.


Scotland High School and Zeus have two more regular season games on the schedule before the state of North Carolina playoffs. Up next for the Fighting Scots will be road trip to Lumberton, NC to take on (2-7) Lumberton High School on Friday, October 27th followed by a home game versus Richmond High School on November 3rd.


---
Recent Articles by Bob Miller


[pt_view id="83405b425p"]