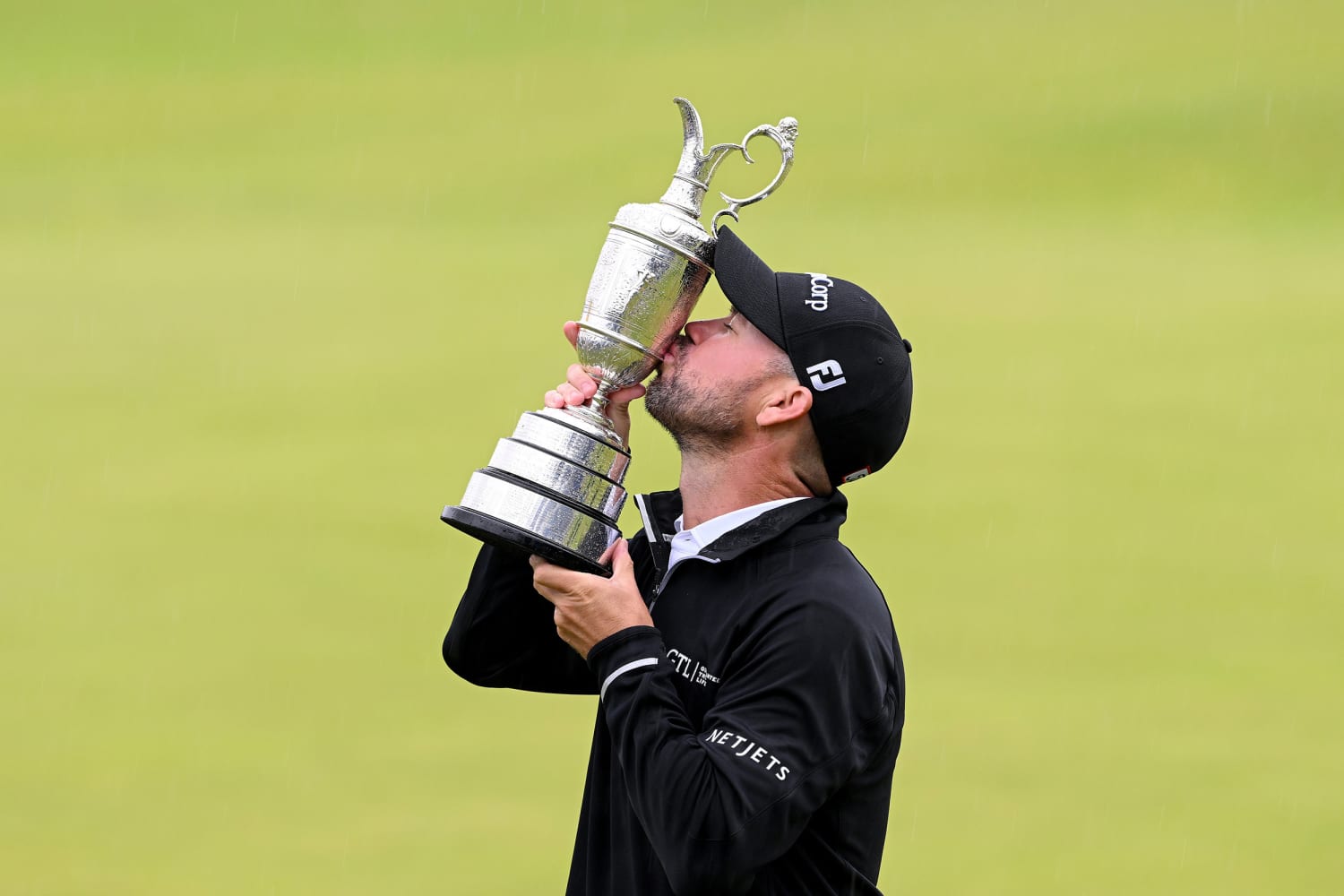 Photography Credit: Ross Kinnaird, Getty Images
Brian Harman, The Open Champion! The Bulldogs capture another victory as former UGA golfer and current St. Simons Island resident Brian Harman won the illustrious major by a remarkable 6 strokes.
Harman came into the tournament ranked 26th in the world and as a substantial underdog to lift the Claret Jug. By the end of the tournament, not only did the Savannah native win but did so by the largest margin of victory since Tiger Woods in 2000 when he won by 8 strokes.
The Bulldog alum posted scores of 67-65-69-70 across the four-day period, never allowing another golfer to pull within striking distance. Harman credited Bulldog Head Football Coach Kirby Smart and his motivational tactics for allowing him to stay mentally sharp. Harman said after the victory, "I was a wreck last night. I've been a wreck the whole week, but I kept thinking about something Kirby Smart said, 'I'm not gonna be hunted, I'm gonna hunt.'"
Two other St. Simons natives and former Bulldog golfers, Harris English and Keith Mitchell, spoke on behalf of Harman after his victory. Harris English said, "Harm played awesome. He has been playing some great golf in the last month. I'm not shocked to see him put the pedal down and win in the fashion he did today. Dawgs on top!"
Mitchell followed up English's statements by adding, "One of the most talented players I've ever played against. In his rise to a major champion, he was always the best relative to his peers in junior golf, amateur golf, and college golf, so the only surprise with his win at Royal Liverpool is that it took this long to achieve."
It is also worth noting that Sepp Straka, another Georgia Golf alumnus, finished second at 7 under, only behind Harman. Georgia Sports Communications notes that Harman and Straka are the first golfers ever from the same school to finish first and second at The Open Championship in the same year.
Today's win represents the third of Harman's career and his first major championship victory. Congratulations to our fellow Golden Isles resident and The Open winner, Brian Harman.