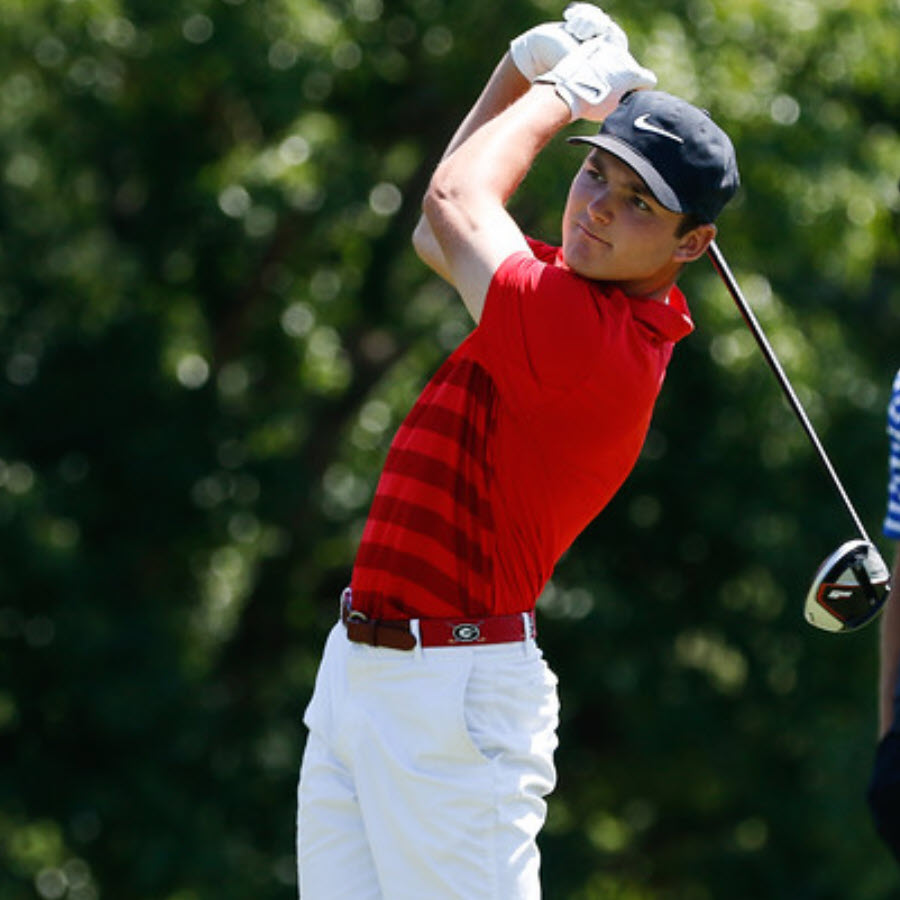 The No. 14-ranked Georgia men's golf team opened in ninth place on Friday in the NCAA Championships.
On the par-72, 7,550-yard Blessings Golf Club on Friday, the Bulldogs carded a 12-over 300 to land in ninth. Oklahoma State set the first-round standard at 2-over 290, followed by Stanford at 3-over 291, and Auburn and California both at 4-over 292.
"I thought it was a solid start for our team," Georgia head coach Chris Haack said. "It was a real grind out there, and I thought they gave it all they had and kept plugging away. We're right in the mix of things after one round. We just need to keep it going on Saturday."
Stroke play will continue with the second round on Saturday. The Bulldogs will tee off in 11-minute increments between 9:40 and 10:24 a.m. EDT with Clemson and BYU. Sunday's pairings will be determined by the 36-hole results. Following Sunday's round, the field will be cut to the low 15 teams for Monday's final stroke play loop. The top eight squads after 72 holes will advance to match play.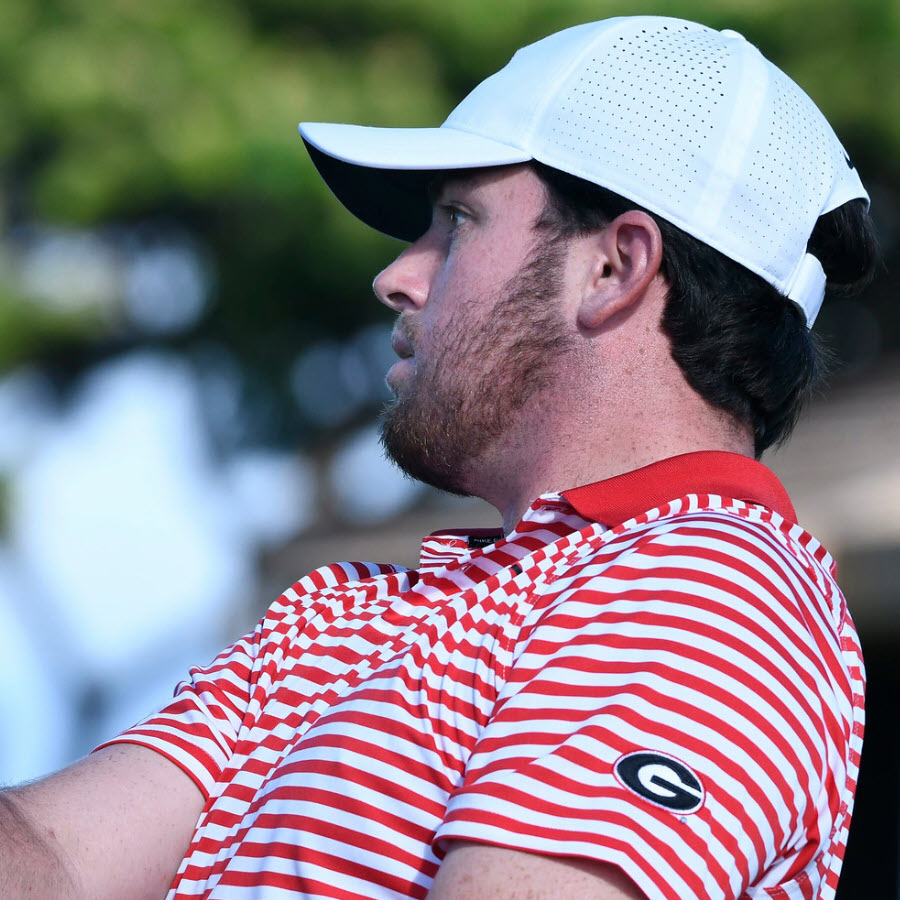 Freshman Trent Phillips paced the Bulldogs on Friday as he fired a 1-over 73. Phillips started his day with a birdie on No. 10 (as Georgia played the back nine first) and ended with a birdie on No. 9 with darkness eerily close. He is 21st individually. California's Colin Morikawa grabbed the first-round lead at 5-under 67, followed by Chun An Yu of Arizona State, Austin Eckroat of Oklahoma State, and Kyler Dunkle of Utah at 3-under 69.
Junior Spencer Ralston followed with a 2-over 74 to land in 29th, sophomore Davis Thompson signed for a 4-over 76 in 53rd, and freshman Will Kahlstorf posted a 5-over 77 in 69th. Junior Trevor Phillips had the Bulldogs' non-counting score of 7-over 79 to place him 105th.
"We're pleased with the way we played today," Ralston said. "But hopefully we can get off to a better start in the second round. We know we'll be playing in different conditions and we need to take advantage of that. This tournament is all about playing your best golf and doing whatever it takes, so we're excited about the challenge."
The Golf Channel will air live coverage from Monday's stroke-play final round at 4 p.m. EDT, Tuesday's match-play quarterfinals at 11 a.m. EDT, Tuesday's match-play semifinals at 4 p.m. EDT, and Wednesday's match-play finals at 4 p.m. EDT. ​