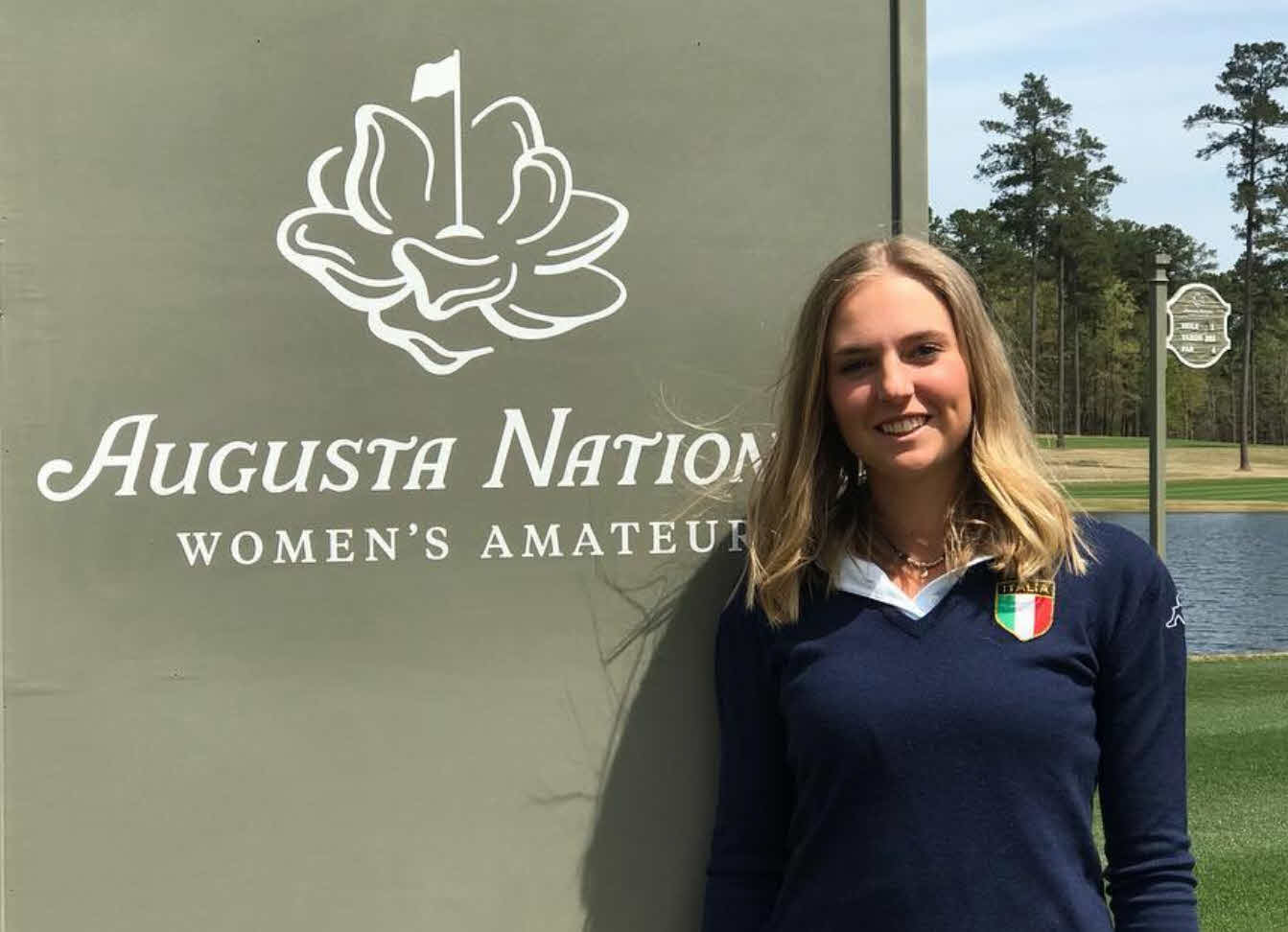 The Georgia women's golf team carded a 9-over 297 in Monday's opening round of The Ally at Old Waverly Golf Club. The Bulldogs are tied for 10th on the team leaderboard with 36 holes remaining.
"We're disappointed," head coach Josh Brewer said. "We came here thinking we were playing better than we did today, and we were playing better than we did today. If we go out and play like we know we can, we'll move up and have a chance to have a high finish. Winning would require us to do something really special, but we're ready to prove that we're better than we were today because we know we are."
Jenny Bae's even-par 72 paced Georgia in the first round. The Bulldogs' additional counting scores were a 74 from Caterina Don, a 75 from Céleste Dao and a 76 from Candice Mahe. Jo Hua Hung's 78 was Georgia's drop score.
The Bulldogs were 7-over through the first seven holes but surged to 1-under three holes later after posting a combined eight birdies on No. 8, No. 9 and No. 10. The momentum was thwarted with a quartet of bogeys at No. 11. After covering the first 15 holes at 4-over as a team, Georgia dropped five shots late in the day.
"I think we got a little frustrated," Brewer said. "We probably thought we should be making more birdies than we were and we forced it a little bit. Then all of sudden you're shaking your head. We have to know when we can attack and when we have to accept what the course gives us. We weren't at our best today, but we're looking forward to going out tomorrow and moving back into contention."
On the individual leaderboard, Bae is tied for 21st, Don is tied for 31st, Dao is tied for 49th, Mahe is tied for 46th and Hung is tied for 57th.
Bae opened her loop with a bogey but used birdies at No. 8 and No. 9 to turn at 1-under. Following bogeys at No. 11 and No. 13, consecutive birdies at No. 14 and No. 15 pushed her back into red numbers before a bogey at No. 17 brought her to even.
Florida leads the team field, which featured all 14 SEC schools and Southern Miss. The Gators' 8-under 280 is three shots ahead of Auburn. LSU's Ingrid Lindblad sits atop the individual leaderboard 5-under 67, a stroke better than the trio of Florida's Marina Escobar Domingo and Addison Baggarly and Auburn's Elina Sinz.
The Bulldogs will be paired with Vanderbilt and Missouri for Tuesday's second round, teeing off from No. 10 between 9:54-10:42 ET. Live scoring is updated on a hole-by-hole basis at golfstat.com.
The Ally
Old Waverly Golf Club
West Point, Miss.
Par 72; 6377 Yards
Monday's First-Round Results
Team Leaderboard
Florida 280
Auburn 283
Ole Miss 284
South Carolina 287
LSU 288
Tennessee 290
Mississippi State 293
Arkansas 294
Alabama 294
Georgia 297
Vanderbilt 297
Kentucky 299
Missouri 302
Texas A&M 306
Southern Miss 318
Individual Leaderboard
Ingrid Lindblad, LSU 67
Elina Sinz, Auburn 68
Addison Baggarly, Florida 68
Marina Escobar Domingo, Florida 68
Jensen Castle, Kentucky 69
Noelle Beijer, Missouri 70
Ellen Hume, Ole Miss 70
Micheala Williams, Tennessee 70
Kennedy Swann, Ole Miss 70
Brooke Matthews, Arkansas 71
Kaleigh Telfer, Auburn 71
Julia Johnson, Ole Miss 71
Kenzie Wright, Alabama 71
Vanessa Gilly, Tennessee 71
Pauline Roussin-Bouchard, S. Carolina 71
Lois Kaye Go, S. Carolina 71
Annabell Fuller, Florida 71
Ashley Gilliam, Mississippi St. 71
Paula Kirner, S. Carolina 71
Ela Anacona, Arkansas 71
Georgia Scores
T21. Jenny Bae 72
T31. Caterina Don 74
T39. Céleste Dao 75
T46. Candice Mahe 76
T57. Jo Hua Hung 78