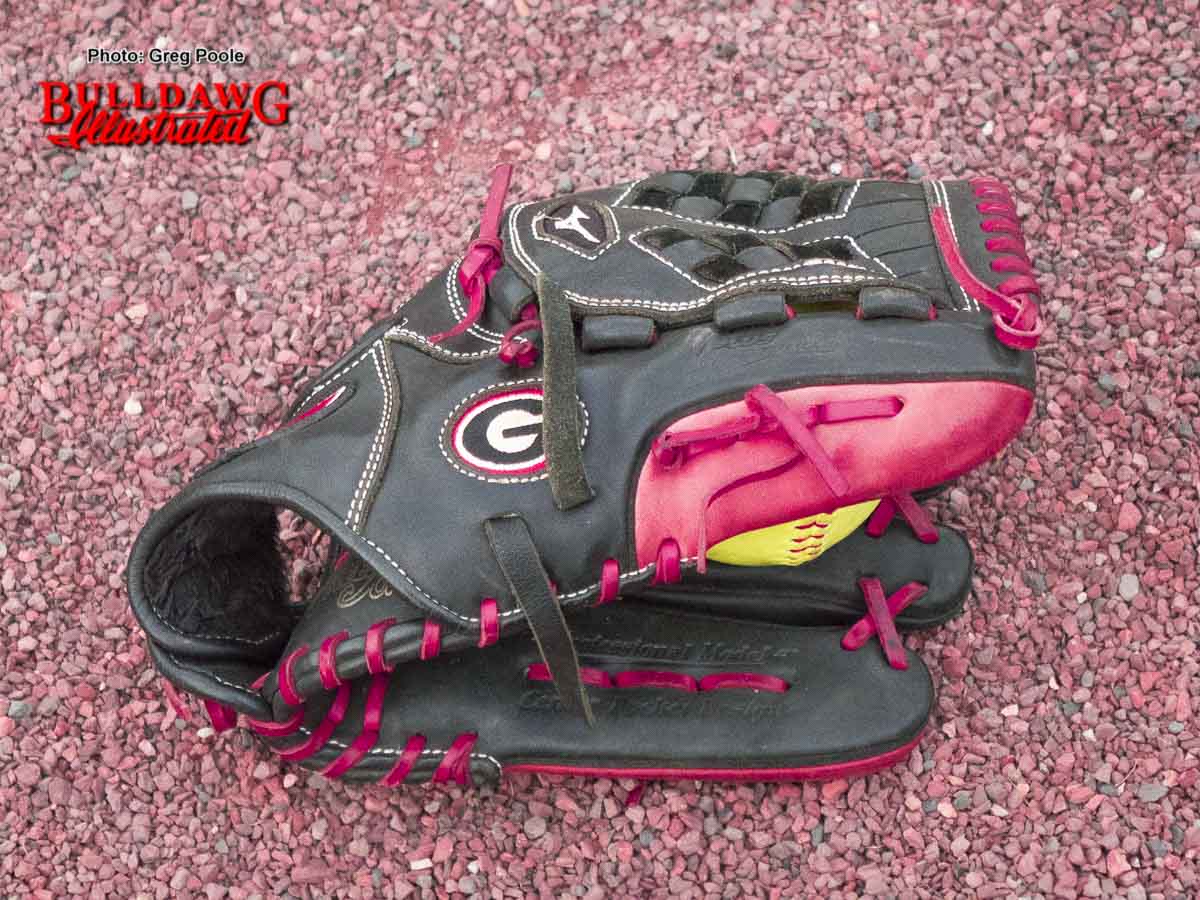 ATHENS, Ga. – The University of Georgia softball program has announced its 2019 schedule. The upcoming season will be the Bulldogs' 23rd season in Athens and the 19th under head coach Lu Harris-Champer.
Nine 2018 NCAA Tournament participants appear on Georgia's schedule including five Super Regional teams from a season ago. Six teams concluded the season ranked in the Top 25.
The 56-game schedule features 37 games at Jack Turner Softball Stadium (25 non-conference, 12 SEC). Southeastern Conference series at home include LSU (Mar. 22-24), Texas A&M (Apr. 5-7), Tennessee (Apr. 19-21), and Ole Miss (May 3-5).


Click to Enlarge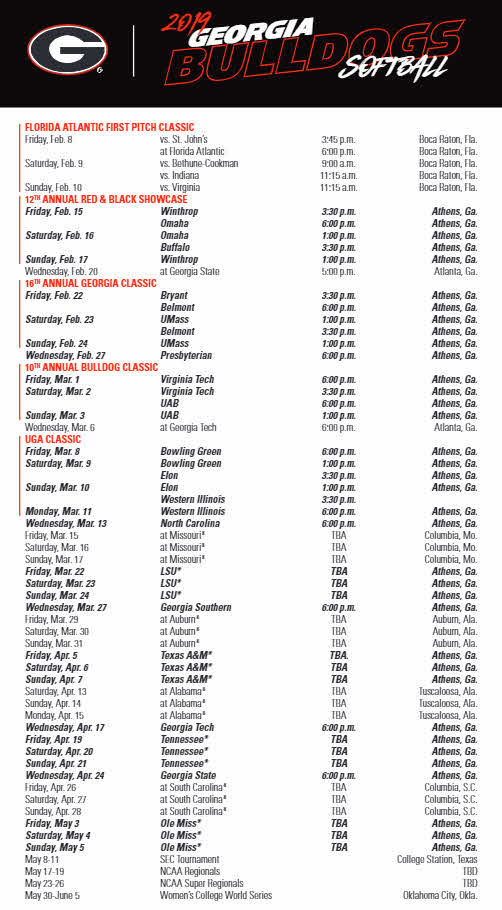 The Bulldogs' SEC slate, set to begin on Mar. 15 at Missouri, includes eight series. Of those eight series, five teams played in a Super Regional last season and six finished the season ranked in the Top 25. SEC road series are highlighted by trips to Auburn (Mar. 29-31), Alabama (Apr. 13-15), and South Carolina (Apr. 26-28).
The Bulldogs will host four tournaments at Jack Turner beginning Feb. 15 with the 12th Annual Red & Black Showcase. Non-conference home midweek matchups include Presbyterian (Feb. 27), North Carolina (Mar. 13), Georgia Southern (Mar. 27), Georgia Tech (Apr. 17), and Georgia State (Apr. 24).
Georgia will open the season Feb. 8-10 at the Florida Atlantic First Pitch Classic in Boca Raton, Florida. The Bulldogs will face St. Johns, Florida Atlantic, NCAA Tournament participant Bethune-Cookman, Indiana, and Virginia to begin the 2019 campaign.
The SEC Tournament will be held May 8-11 in College Station, Texas, hosted by the Texas A&M Aggies at the new Davis Diamond.
Georgia will look to make its 18th-consecutive NCAA Tournament appearance in 2019. The Bulldogs made their fourth program appearance at the Women's College World Series in 2018 and finished second in the SEC with a 16-8 record. The Bulldogs finished the season with an overall record of 48-13.