Han Vance on Georgia football: Ol' GEORGIA vs Texas in Sugar Bowl – Georgia would probably be in big trouble here motivation-wise if Jake Fromm wasn't the strongest of team leaders and the program wasn't the single youngest in the SEC. Time to grow up, kids.
I have Georgia winning it all next year. This is next year!
In fact, the real dawning of a new era of Georgia football, where young talent Kirby recruited matures into upperclassmen. Early signing period December 19-21, and his last two classes were #1 and #3. Right now, Georgia trails Alabama and Texas A&M in national projections, but those shift.
Like my man with the cuts, Swift. Fromm and Swift will be juniors next year, and Holyfield, the other half of SWOLYFIELD, will be a senior. If he cracks 50 yards in NOLA, Georgia has back-to-back double-headed 1,000-yard runners. After a slow start in the individual stats which was a red flag of worry, the O-line busted those guys loose. O-line should be better next year, though it loses its leader in the middle, the All-SEC Lamont Gaillard, who I have ballyhooed since preseason as the key cog.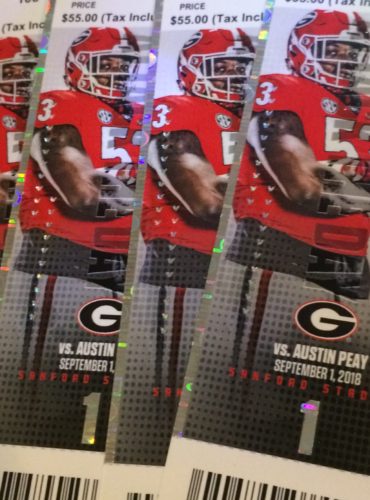 (Collage by: Han Vance)
UGA will have a new defensive leader calling schemes. I'd wager Kirby gets a good one. I consider Mel Tucker the best decision-maker on the whole staff right now. That was a great hire.
Kirby Smart has the best overall winning percentage in Georgia history (78%) and is guaranteed to be slotted as having the second-best opening three-year record at the old football school. Mark Richt actually won 80% in his first three years, but he finished downtrending at 74%.
In calendar year 2017, Georgia lost just once. In calendar year 2018, Georgia lost three games, all to members of the SEC West. Georgia almost made the CFP but may have been third if playing in the SEC West this season. While the SEC East had a better record than that division in head-to-head meetings, nobody knows exactly if Georgia is simply very good or had a great team. Dogs finished .500 against top 10 teams (1-1), just 1-2 versus the SEC West and .500 against top 20 teams (2-2) and winless in toughest two spots, on the road across-divisons and in Atlanta. The only teams ranked in the final CFP poll which Georgia beat were all in-divison: Florida, Kentucky, Mizzou, each away from Sanford.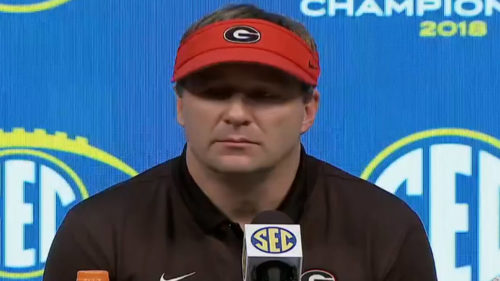 We all want it all. …11 wins, maybe 12, is pretty nice, though.
As I stated in the preseason and predicted would be the snag, Georgia had its easiest non-conference schedule in memory, which did not serve the Bulldogs well at all. One more quality win may have pushed Georgia over the hump, after showing well against the SEC West champion. Young Georgia had not been tested when they showed up in Baton Rogue. That's actually on Greg McGarity.
Notre Dame plays in Athens next year. CANINES vs CATHOLICS II, could have been III if…
Texas is Southwest (I was born in Austin, by the way) but no top-flight SEC West-like program. They don't like to tackle at this early stage of the (great coach!) Tom Herman era. He has done an amazing job at the real UT, but the defensive personnel he inherited ain't tough as leather. Charlie Strong, who he replaced, looks all the way overrated and was a bad hire. Mack Brown, their predecessor, was a real old sweetheart when I ran into him at the Rose Bowl, but his course had really run its due when he left the great city of Austin.
They've been too down too long to beat Georgia in New Orleans.
I'm watching from Rosemary Beach, Florida, was saving my money for NorCal natty. I hoped for greatness this football season, instead of trips to the bayou. I used to live in Louisiana and as you guessed am so sick and tired of my Atlanta, right now.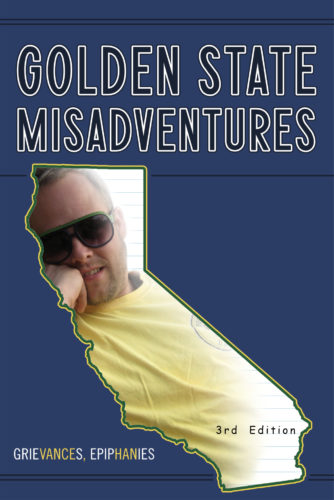 Why not?: Oklahoma outscores Bama in the CFP with basically nothing to lose. This is the worst type of matchup for Saban-coached teams who usually only lose to Urban Meyer. He will see his team spread out and picked apart and the Alabama offense may not be able to keep up. If I were him, I'd run the ball. Alabama is actually closer to Dallas than Miami, but considering OU plays there every year, the Tide were able to shift the game to the Sunshine State with the #1 slotting. Refs can't always play D, and this is worst BAMA! defense in a decade. Saban may find a way, but don't expect perfection.
Vandy gets Baylor in the Texas bowl. One program used to be strong and is at home, sort of, in a battle of private schools from football states. Both are .500. Vandy with rare bowl win.
Auburn is bit better than .500 Purdue. PurDON'T lose to Boilers in Music City, Aubie. I've been to this bowl, in Richt's first year. My Dogs lost to Boston College. It was cold.
Strong Michigan stuffs Florida in Peach Bowl. You made it to Atlanta, Gators. Been to seven Peach Bowls and proud it kept on moving up.
Belk Bowl in Uptown Charlotte gets S. Carolina over UVa. Hoos can't coop Chickens. Used to work in both Carolinas and just got back from the more Southern one.
Missouri over .500 Okie State mullets in Liberty. Great time in Memphis three years ago. I love the Show Me State.
Texas A&M, my grandpa's college, better than ACC's N.C. State. Gator Bowl in JAX.
Iowa won't stop Mississippi State in Outback, because of Fitzgerald's great storybooks. Saw Georgia whip Wisconsin here in big Bobo blowout.
Snell yeah! Wild horse Kentucky runs all over Penn State in Citrus. I once lived in pretty O-town. Thank you for a nice, safe trip to the Bluegrass this year.
UCF having Fiesta with LSU. Bengals bested by backup QB in desert dessert for national champs. Anyone considered booting little Vandy and scooping up the Golden Knights in SEC East?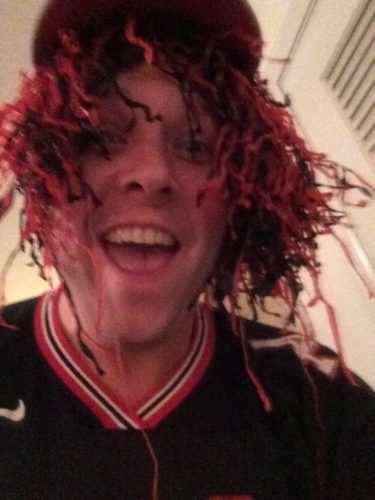 ("sUGAr is falling from the sky")
Mini-essay on picking games: Please don't bet my picks, folks.
Before and into the creation of the CFP – the worst postseason system in any sport in the world but a marginal improvement over the old just-plain bowls' systems – I hosted the Bowl Show for five years, a radio show with television simulcast, recorded and filmed at Armada FM studios in Atlanta.
My on-air experiences as the college football expert analyst on The SportJoc Show with Wayne Gandy had, during that period, spun off into a two-man likewise simulcasted show with Gandy called College Football Pre-View, where we picked all SEC upcoming games and reviewed all the previous week's SEC action. It was carried in a few radio markets.
Wayne and I had palpable chemistry, the big, smooth black dude, a deep-voiced former Auburn Tiger and decade-and-a-half NFLer. And, me, the way more excitable normal-sized (6-0, 200 lbs.) big city white dude insider fan/blogger, who was a literal Rainman at college football. To say that my wining percentage was off the charts would be major understatement, while Gandy was the guy who had lived through the SEC battles on the field and been All-American and undefeated as a senior (of course, Aubie was ineligible for the postseason). The ownership had no idea how to promote, anything, so I gave them suggestions untaken and then turned in my headphones. I will be back!
Before that, in darker sinning days, I was a semi-professional college football gambler for eight years, with a you-could-go-pro-dude winning percentage. I used to sell picks to people sometimes, and the bookies who would still take my calls waited for my picks, which I made every Tuesday, and wagered them themselves by multiples that were approximately 10 x. I was irresponsible with the winnings and had a huge ego. My main two bookies actually died owing me money.
I used to bet on mid-majors mainly and am a Phil Steele type researcher. It was joked I would name my boat "The UCONN" because I won so much money off one type of bet involving that football program as it moved up. While betting became fully legal (offshore), more mainstream commonplace and rotisserie league silly group fun, telling someone to wager responsibly is a joke, folks. It's like other addictions in many ways. If you need help, get help.
Under contract and living the deepest I ever have inside this red-and-black only prism (it's no state prison), I can say that I may know the least I have known about all-college football across the wide landscape that is crazy America right now. I've known way more, for sure. Don't bet my picks.
And as always, GO DAWGS!!!