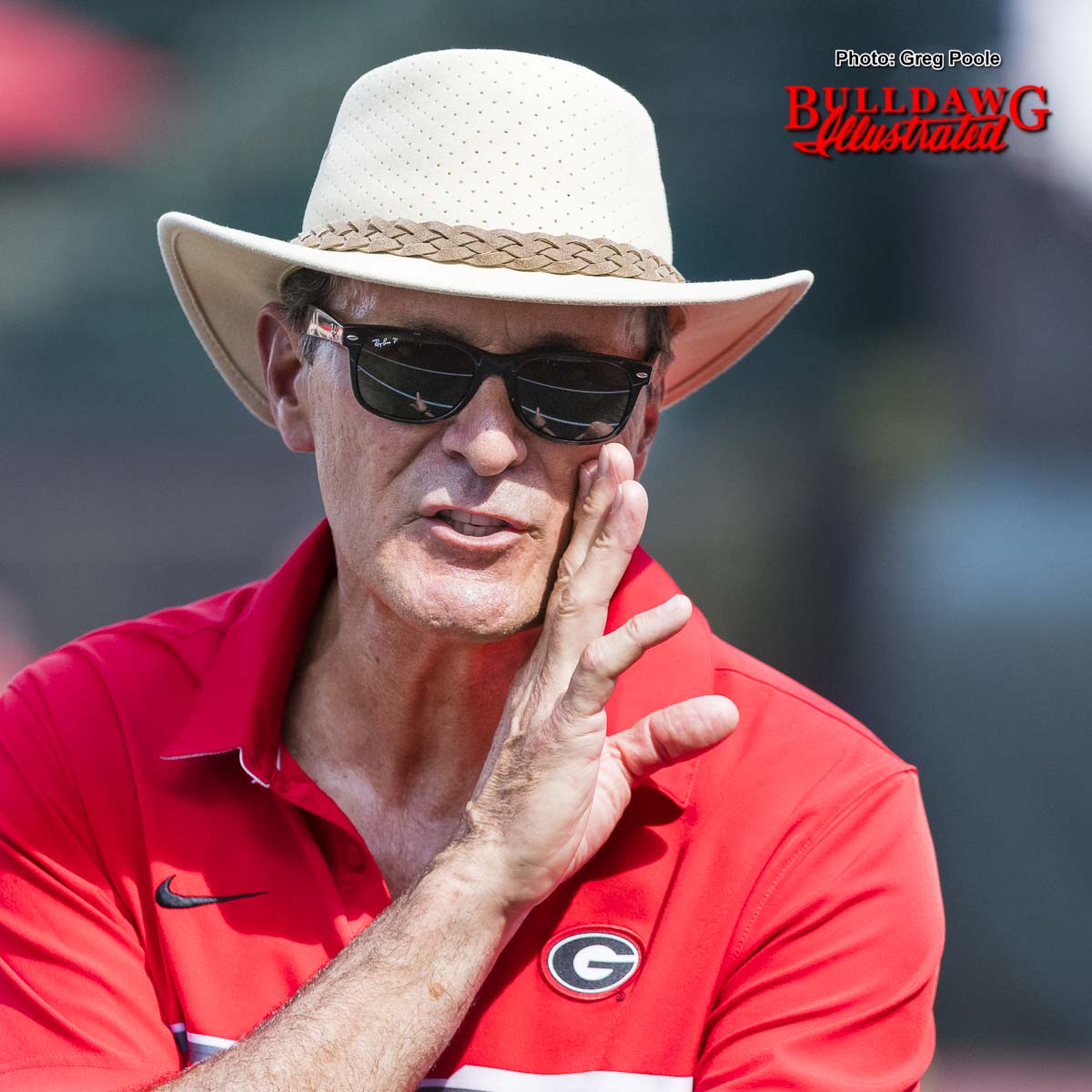 Following back-to-back wins at the Dan Magill Tennis Complex earlier this week, the Georgia men's tennis team travels to Knoxville, Tenn., for its first SEC matchup of the 2019 season on Friday, March 1, at 6 p.m. ET. 
The Bulldogs are in the midst of a three-match win streak as they head into their contest against No. 19-ranked Tennessee. Georgia defeated Mercer, 6-1, at home on Tuesday to improve to 4-3. 

Georgia is back at home on Sunday, March 3, to take on No. 3 Texas at 1 p.m. ET at the Dan Magill Tennis Complex. 

SCOUTING THE VOLUNTEERS
Despite having fallen, 4-3, to Tennessee in their last meeting (2018), the Bulldogs maintain a 54-24 all-time series record over the Volunteers. Georgia's last win against Tennessee came in the 2017 season, as the Bulldogs played to a 4-3 victory over the Volunteers. 
Georgia is 4-3 this season. Tennessee heads into tomorrow's matchup ranked No. 19 with a 9-1 record. 

FOUR BULLDOGS RANKED IN ITA SINGLES
Seniors Jan Zielinski and Emil Reinberg claimed the No. 5 and No. 19 spots, respectively, in the most recent ITA rankings. Freshman Philip Henning is ranked No. 85, while junior Robert Loeb is No. 110.


LOEB NAMED MATCH MVP VS. MERCER
Junior Robert Loeb was named Match MVP for the Bulldogs' contest against the Mercer Bears. The Georgia duo of Loeb and redshirt sophomore Alex Diaz clinched the doubles point for the Bulldogs, playing to a 6-4 victory at the No. 3 spot. Loeb then sealed the Georgia victory over Mercer with his 6-2, 6-4 win on court three. 

FRESHMEN BULLDOGS 
The Bulldogs' freshman class has tallied a combined 26 singles wins this season, led by Blake Croyder's 13 victories. Georgia's freshman duo of Trent Bryde and Philip Henning defeated its Mercer opponent, 6-2, to improve to 2-0. Bryde played in his first collegiate singles matches against FAU and Mercer and finished 1-1, winning his most recent in a third-set tiebreaker by a score of 4-6, 6-4, 10-7. 

HEAD COACH MANUEL DIAZ ADDS TO CAREER WINS
Georgia head coach Manuel Diaz upped his career wins to 690 with the Bulldogs' win on Tuesday. Diaz is just shy of Dan Magill's 706 victories.