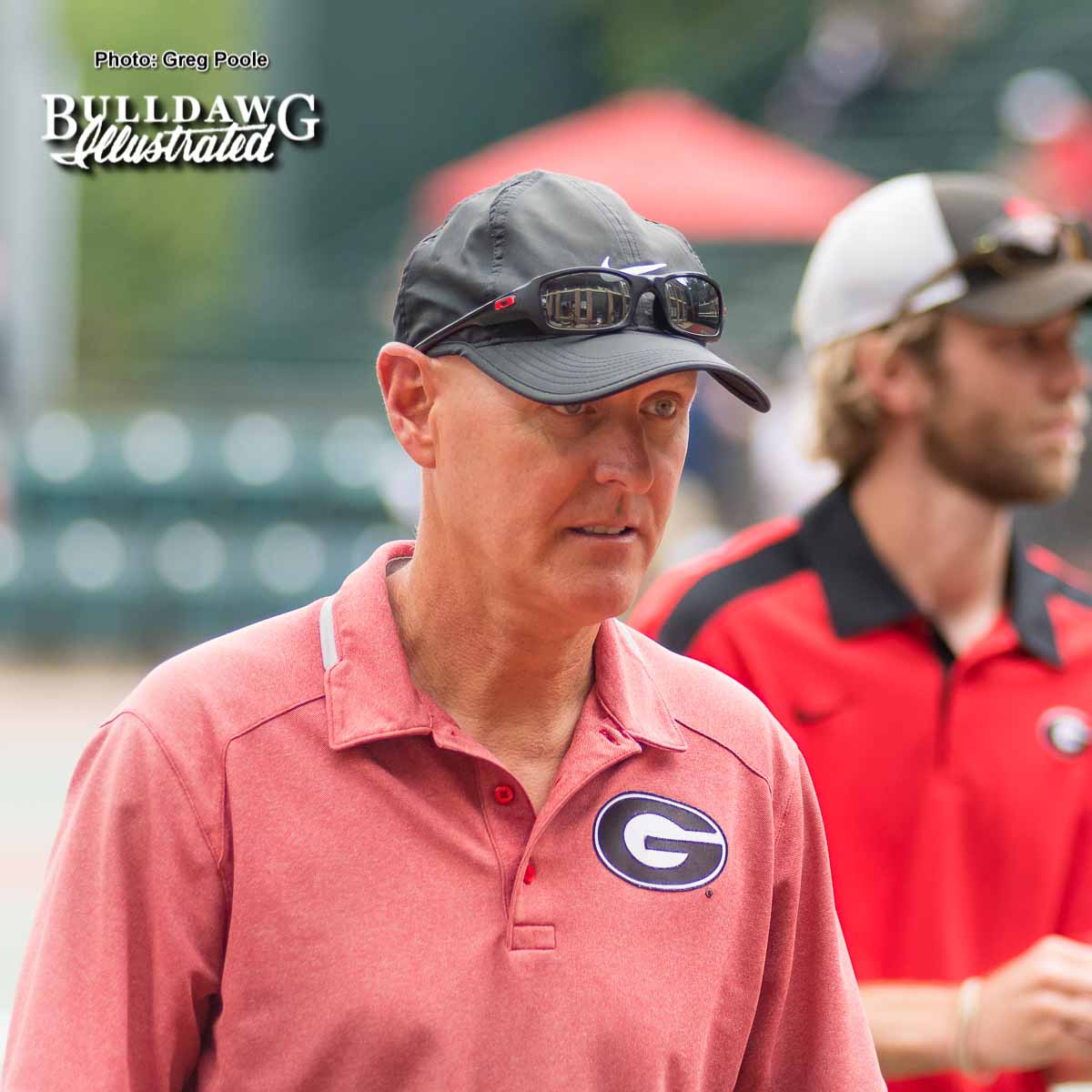 ATHENS, Ga. – In the season's first of three Thursday-Saturday weekend series, the eighth-ranked Georgia women's tennis team battle Alabama in the weekday slot at 6 p.m.; then tangle with 15th-ranked Auburn at noon to close out March at the Dan Magill Tennis Complex.
Coming off a weekend split, the Bulldogs (10-4, 5-2 SEC) beat No. 20 Kentucky and lost to now-No. 2 Vanderbilt. All four of Georgia's losses stem from teams currently ranked No. 6 or better, providing stern tests for the Bulldogs.
Georgia head coach Jeff Wallace believes it is something to learn from, "We just have to keep moving forward. Collectively, we have to keep our level at a high standard, and I think big things will come our way."
Entering the weekend, Alabama (13-10, 0-7 SEC) seeks its first Southeastern Conference win, while Auburn (16-7) is nibbling at Georgia's heels with a conference record of 4-3. The Tigers also look to snap back after SEC leader South Carolina and second-place Florida Gators snapped Auburn's five-match win streak last weekend.
 "It is always fun to play at home, and we are expecting good weather," Wallace said. "It would be great if we could get some good crowds out there.  Our crowds are super helpful. When we are doing the right things on the court, I think we can do a good job of energizing the crowd, and they do a good job energizing us."
##
Inside the Series'
Alabama
Overall | Georgia leads, 42-4
First Meeting | 1975
Last UA win | 2015
Streak | UGA 2 win in a row
Last Match | #13 Bulldogs nearly handed the #46 Crimson Tide a sweep, winning 6-1
Auburn
Overall | Georgia leads, 54-7
First Meeting | 1974
Last AU win | 2017
Streak | AU 1 win in a row
Last Match | No. 10-seed Tigers bounced the No. 2-seed Bulldogs in QF of SEC Tourney, 4-1
 Crimson Tide Scout
Junior Andie Daniell leads Alabama with a team-high 13 wins in dual singles – all on court one. Further down the lineup is sophomore Alba Cortina-Pou who is one of only five SEC players still undefeated in conference play. The Blanes, Spain native is 3-0 in SEC play and 10-1 in dual action.
Team-wise, the Crimson Tide are seeing their first win after taking Kentucky and Mississippi State to the cusp of defeat earlier in the season, only to fall 4-3.
 Tiger Scout
Prior to Auburn traveling to Athens, the Tigers play at Tennessee on Thursday night. Spearheading Auburn is senior Alizee Michaud, a 2017 SEC First Teamer, and freshman Jaeda Daniel, who represents the only ranked singles player at No. 79. Daniel is one of only two SEC players that are undefeated on court two (4-0).
Auburn looks to rebound after losing two straight to the conferences' top two teams, South Carolina and Florida, prior to winning five in a row.
Closer Look at Doubles
Out of 14 dual matches, the outdoor opener at Georgia Tech and this past weekend's match at Vanderbilt are the only matches the Bulldogs have not taken the doubles point.
The Bulldogs have lost just six individual dual doubles matches (25-6 with 11 unfinished). Georgia is the only Southeastern Conference affiliate that has two doubles teams ranked in ITA's top-20. Nationally, UCLA and UNC join the Bulldogs in this distinction.
Wallace Ties Magill at #706
The win at Kentucky tied Georgia head coach Jeff Wallace with his mentor and former coach, legendary Georgia men's tennis coach Dan Magill, at career win total 706. Wallace capped his playing career in 1984 under Magill after winning the SEC singles title at the No. 6 spot.