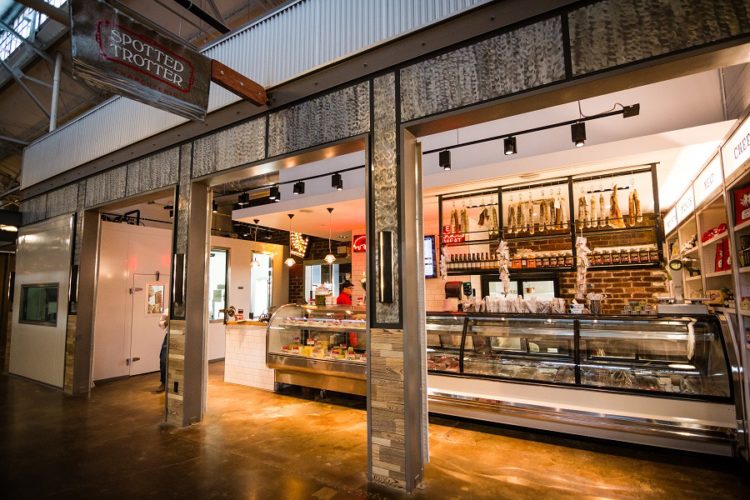 5. They own trendy Butcher Shops
If you're the tailgating type, then you must check out the Spotted Trotter! It's the most aesthetically pleasing, hippest charcuterie shop in the ATL. Literally. Not to mention they have the fattest selection of tasty cold cuts in town. Our #1 must-visit place in Atlanta by far!
4. They have good style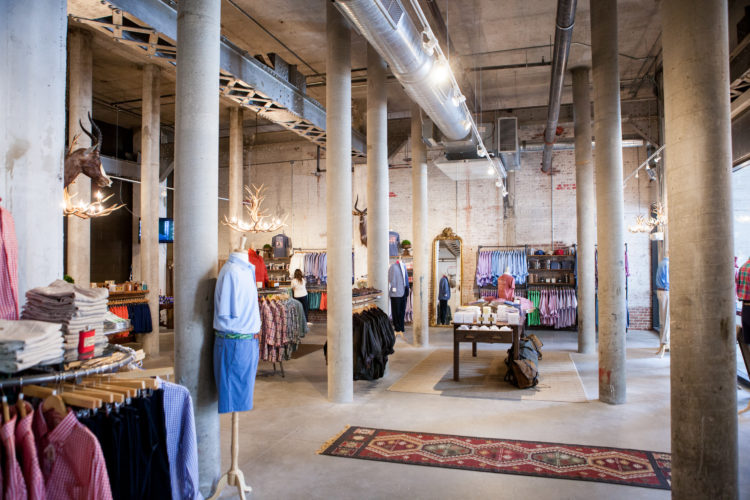 There's nothing wrong with a well-dressed Southern gent, and one place that delivers that southern charm we love so much is Onward Reserve. While your in Atlanta, you must take a peek at their new store in Ponce City Market, it's tres chic.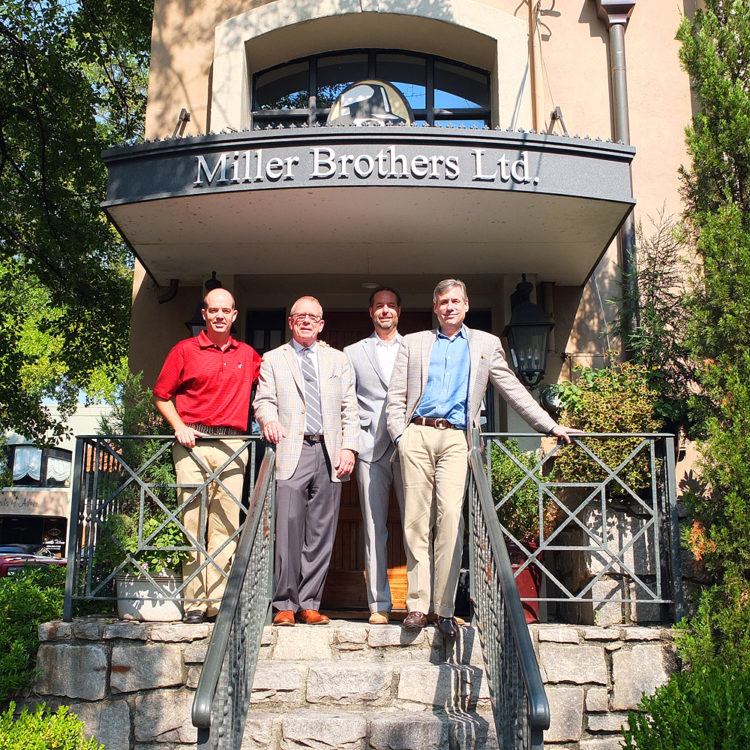 The South: where love, family, and tradition are the sugar in our tea
For the Miller Brothers, it's more like the stitching in our custom suit. Brothers Rob and Greg miller have been dressing Atlanta since 1996, and now with sixty years of combined experience in the men's clothing industry they have created a shopping experience like no other. So stop in and treat yourself before the game. After all, we can't have you representing UGA looking like that…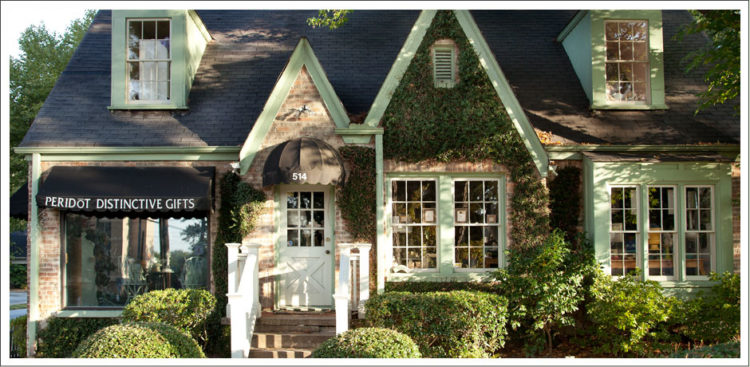 One Southern woman who has been making a serious effort to create beauty everywhere is Dina Woodruff. Dina's shop Peridot has been outfitting homes throughout the South since the late eighties. Peridot also provides other novelties, like great gifts for the 'friend who has everything, and the college coeds who has, well, nothing." If you have time to spare, you must visit her store!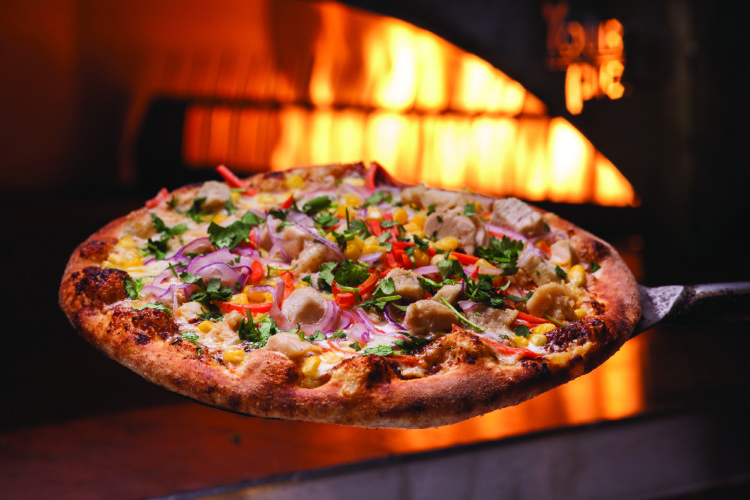 3. They make pizza like the old DAWG country
Your Pie 5 West Paces Ferry Road NW Atlanta, GA 30305 123 Perimeter Center West Atlanta, GA 30346 I don't know much about the old country, but I know a lot about dawg country and if they're anything alike, then their pizza must be pretty good. Our favorite pie joint is Your Pie pizza. The only pie joint that allows you to load your 'za full of all the best fixins', then bakes it in a wood-fire grill and delivers it piping hot right to your table. Just talking about it is making me hungry. A must-eat restaurant while visiting Atlanta!

2. They like to have a good time
The Ivy 3717 Roswell Rd, Atlanta, GA 30342 Georgia grad Daniel Simmons teamed up with investor Gardner Dominick and created one of the hottest hangouts in Atlanta. Fact: Atlanta-native Usher wrote the song Yeah! about The Ivy. It's true. When he sings the famous line 'lady in the street, but a freak in the bed,' he is talking about none other than The Ivy Buckhead. By day, it's all about PB&J French Toast and bottomless mimosas, but when the sun goes down get ready to party, because it was named a Top Sports Bar by USA Today. | Ps. That whole Usher thing, we made it up.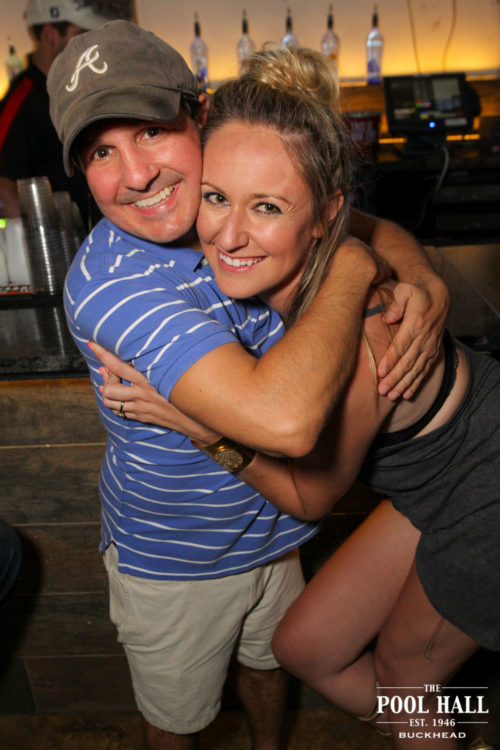 1. They are called the Don
According to John John Delladonna, longtime party boy and owner of The Pool Hall in Atlanta, the Buckhead West Village is the place to go on the weekend of September 3rd. Packed like the Panama City strip during spring break, the West Village is home to some of the oldest bars in Atlanta. It's where debauchery and the wholesome South collide, and the result is always a good time.
John John takes his nights out very serious, that's why he insisted upon sharing with us the things he deems most important when picking out a place to go —"strong shots, treatment synonymous with your mama's house, and a lot of free hugs." In fact, the five bars Delladonna recommended to us all meet this criteria. The Pool Hall has killer DJs, good booze, and lots of hugs (this is where you'll find the Don). Five Paces, located across the street, houses some of the friendliest bartenders in Atlanta said Delladonna. A few doors down, Red Door Tavern embodies all the characteristics of a tried and true beloved dive bar, in fact it is one. Last, but certainly not least, is Kramer's which has the best patio in Buckhead. "It overlooks Roswell road and you can see all the action,' boasts Delladonna.
Word on the street is that Buckhead's West Village will be filled with red, black, and baby blue, and will more than likely be the watering hole of choice for anyone watching the game, not at the game. When the game's over, expect nothing more than full blown madness.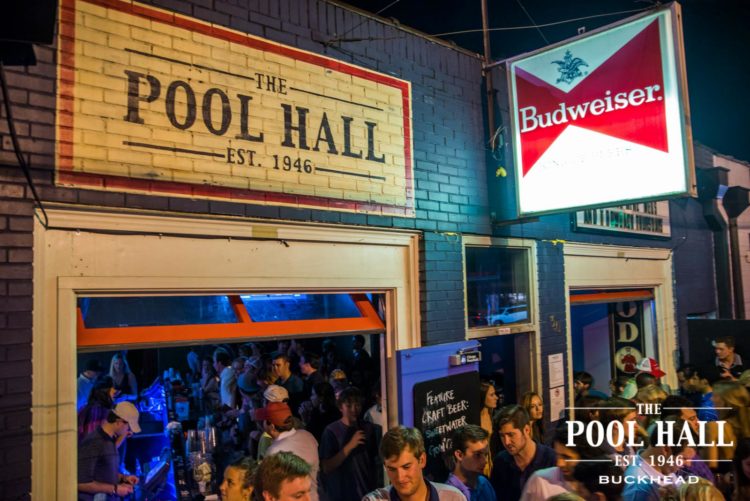 On Sunday, you will find the Don (a.k.a. Free Hugs, a.k.a. Dolphin Lover, a.k.a. John John Delladonna) and pals at either The Ivy or Buckhead Saloon enjoying what he dubs, "Sunday Funday." There you can reminisce with friends about the night before over bottomless mimosas and french toast. After that, you're on your own.
The Don's final advice is to start hydrating now! Don't wear high heels as the West Village is riddled with potholes. Get an uber. And get ready to dance! Go Dawgs!
…