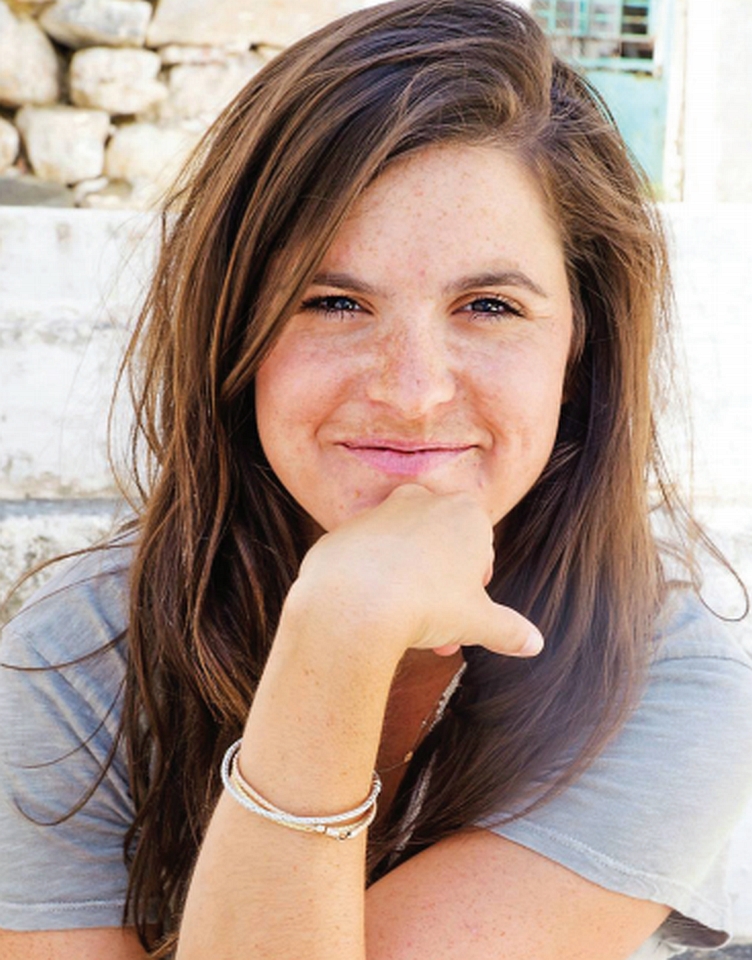 Name: Pierce Persons
Family: Colyar (Mom), Peter (Dad), Robert and Henry (brothers)
Hometown: Macon, GA
Current Town: Atlanta, GA
What Years at UGA: 2010-2014
School/Degree: UGA- Public Relations Major and Fashion Merchandising Minor
Profession: Program Director for the past three years … I have been leading international study abroad programs in Greece and South Africa for college students.
Accolades: Panhellenic President – during my time in Athens, I served as the Panhellenic President, which to this day has
been one of the greatest experiences.

Describe Athens in three words: Damn Good Time.
Fave bars and restaurant in Athens: Five Bar is my favorite hands down. Best cheeseburger of all time. Last Resort, Add Drug, Taqueria del Sol, Georgia Theatre, Game Day, City Bar, Pauleys, Silver Dollar
Fave shops in Athens: Heery's and Onward Reserve
Fave Athens landmark: Sanford Stadium

Describe your typical Bulldog game day: Ever since I can remember Saturdays were spent putting on red and black attire (I always added a little red lipstick), snacking on tailgate food and watching the game between the hedges with your 92,000 closest friends or in my den at home with my dad screaming loud enough to make you think you were with 92,000 of your closest friends. There is never an exception … Saturdays are for the Dawgs.

Fave lipstick: Dior Addict Lip Glow
Fave mascara: BAD gal lash by Benefit
Fave skin care line: Obagi
Fave hair product: Roux's Treatment and Shine 619 Moisture
Product you can't live without: ColoreScience powder face sunscreen
Best budget buy product: Seche Vite topcoat for fingernail polish
Best product splurge: Oribe Dry Texturizing Spray

Fave fashion designer: Amy Smilovic, Tibi
Fave interior designer: Caroline Hill
Fave jeans: Frame
Fave tee: Any tank or tee from Wilt. I live in them
Fashion idol: Kerry Washington as Olivia Pope
Fave flower: Hydrangeas of any color
Fave accessory: Hard call between shoes, pocket books and necklaces but I think I'll have to go with a statement necklace.
Fave stationery: Ginna Dunlap

Who inspires you? Frances Lacefield- Fran started her own business called Room 422, where she created easy, affordable, lifestyle bedding for anyone but especially targeting college age women.
Although she is a Bama fan, I'll forgive her because her passion is inspiring to everyone around. @room422.com
Fave blog: Annie Reeves' Celebrate the Little Things. Annie is one of my closest friends and I have loved watching her blog grow over the past few years. Reading her blog is now part of my morning routine. @anniereeves
Fave instagram: @humansofny
Fave magazine: Elle Decor
Fave book: I just finished Louie Giglio's The Comeback and it was truly wonderful. A very easy, applicable read.
Fave song: Right now I love Justin Timberlake's Can't Stop the Feeling
Fave artist: Without a doubt Taylor Swift. This answer may be typical, but I honestly think she's the best. Not many people other than myself can say they have cried in Taylor's arms . . . that has got to count for something.
FOR CHERI'S RECENT GEORGIA GIRLS POSTS with UGA ALUMNAE – click here 
FOR CHERI'S RECENT PROUST Q&As with UGA ALUMNI – click here
FOR CHERI'S RECENT POSTS on THE SOUTHERN C  – click here