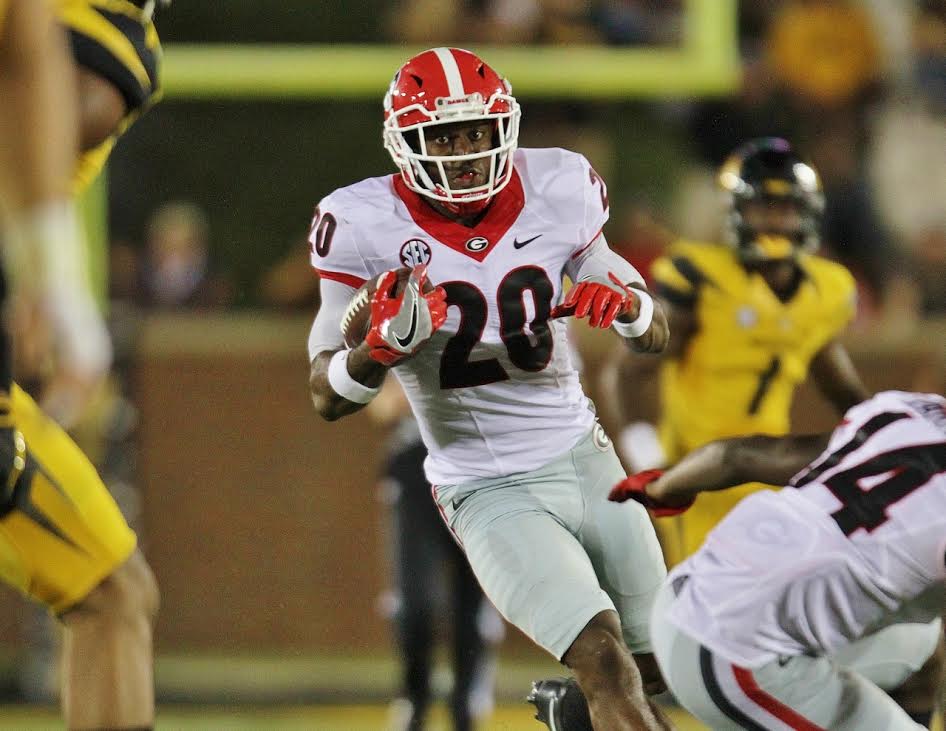 Kirby Smart was pleased with the fight that he saw in his Bulldogs but saw one aspect as the major key in the game.
The key to the game in Coach Smart's eyes was turnovers, and the Bulldogs were able to win this battle and eventually win the game.
The Bulldogs defense forced five turnovers which included two fumbles and three interceptions, with one interception giving the Bulldogs the late chance they needed to overtake the Tigers lead.
The Bulldogs defense as a whole did an excellent job in forcing turnovers, but the Bulldogs secondary especially stood out in the turnover battle.
This is because all five of the Bulldogs turnovers involved a member of the secondary.
Juwuan Briscoe ended his day with an interception and two fumble recoveries; Quincy Mauger ended with two interceptions, and Dominick Sanders forced the last fumble that sealed the deal for the Bulldogs victory.
Smart had this to say in his post-game press conference concerning turnovers and how important they are to victory:
The biggest one was the last one, and we preach it, everyone preaches it, whoever gets the big turnovers makes the difference. We were very fortunate tonight to get those turnovers. Their quarterback threw us a few and our quarterback didn't, well he threw one. It is just making decisions, and we need to learn to capitalize on those.


Smart mentions that he wants to see his team capitalize on turnovers because the Bulldogs failed to do that in this crucial SEC game.


The Bulldogs may have forced five turnovers, but they got zero points off of the turnovers, which had to be frustrating for the defense and the coaching staff.


The Bulldogs will need to make sure to capitalize on the turnovers they force in their next game as they will face a very good Ole Miss team that has an extremely explosive offense.


The Bulldogs will also call upon their secondary to force more turnovers again next week against an Ole Miss team that loves to air it out, but it will be interesting to see if the Bulldogs can capitalize on these turnovers and turn them into points.


https://soundcloud.com/user-197203470/kirby-smart-missouri-postgame-press-conference