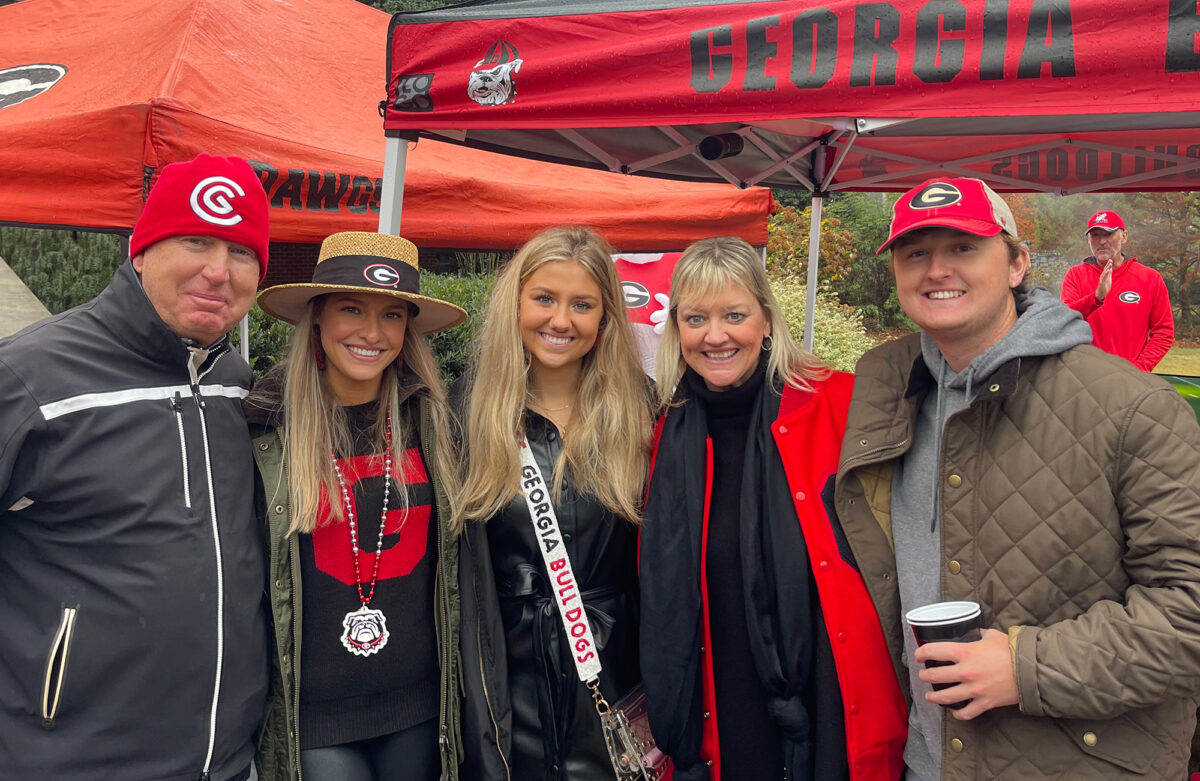 Name: Paul Claxton
Family: Wife: Paula Parker Claxton (UGA "98) and children: Parker Claxton, Polly Claxton
Hometown: Vidalia, Georgia
Current Town: Claxton, Georgia
What Years at UGA: 1986-1992
School/Degree: Terry College of Business/ BBA "92
Profession: Professional Golfer and Head Golf Pro at Richmond Hill Golf Club
Accolades: 1991 Captain UGA Team, 1991 Georgia State Amateur Winner, 2 Time All-American at UGA, 2 Time Winner on Korn Ferry Tour, 2021 Georgia Senior Open Winner, 2021 Winner Sr. PGA Professional Championship.
‌What life lessons did you learn while at UGA?
Always play by the rules. Golf teaches you many life lessons … especially honesty, integrity, and patience.
What professor did you most admire?
I had a lot of great professors, but I don't remember their names. My UGA but my golf coach, Coach Dick Copas was the most influential. He was a father figure to me and my other teammates.
What do you consider your greatest achievement?
Besides my marriage and two children, I would have to say my greatest accomplishment would be going to UGA as a WALK ON and becoming a Two Time All America while at UGA. Also, making it to the PGA Tour from Vidalia, Georgia with very little formal training in golf.
Which historical figure do you most identify with?
Abraham Lincoln.
Who are your heroes in real life?
The brave men and women that serve our country.
Quote to live by:
"Make more money than you spend."
What is your idea of perfect happiness?
Playing good golf, good food, and spending quality time with my family.
What is your most marked characteristic?
Resilience.
What do you most value in your friends?
I value honesty most in my friends.
If you could change one thing about yourself, what would it be?
My putting stroke!
Who are your favorite writers?
Tom Clancy for sure. His books and movies are entertaining and based on real life events.
Fave social media and who to follow?
I am old school, I don't do social media.