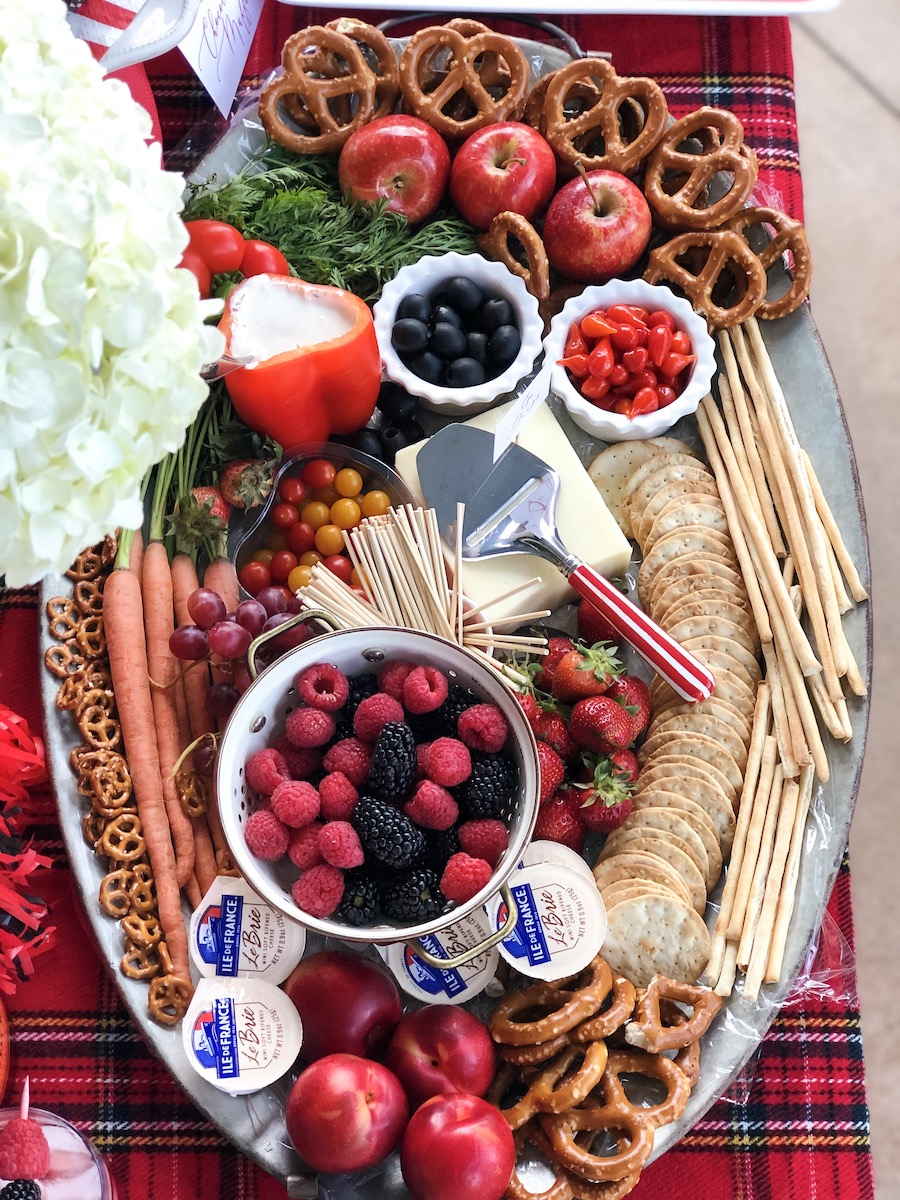 Concept and Styling by Lydia Menzies of The Party Wagon
Cupcake Toppers, Buffet Signs, and Drink Sign by Oconee Printing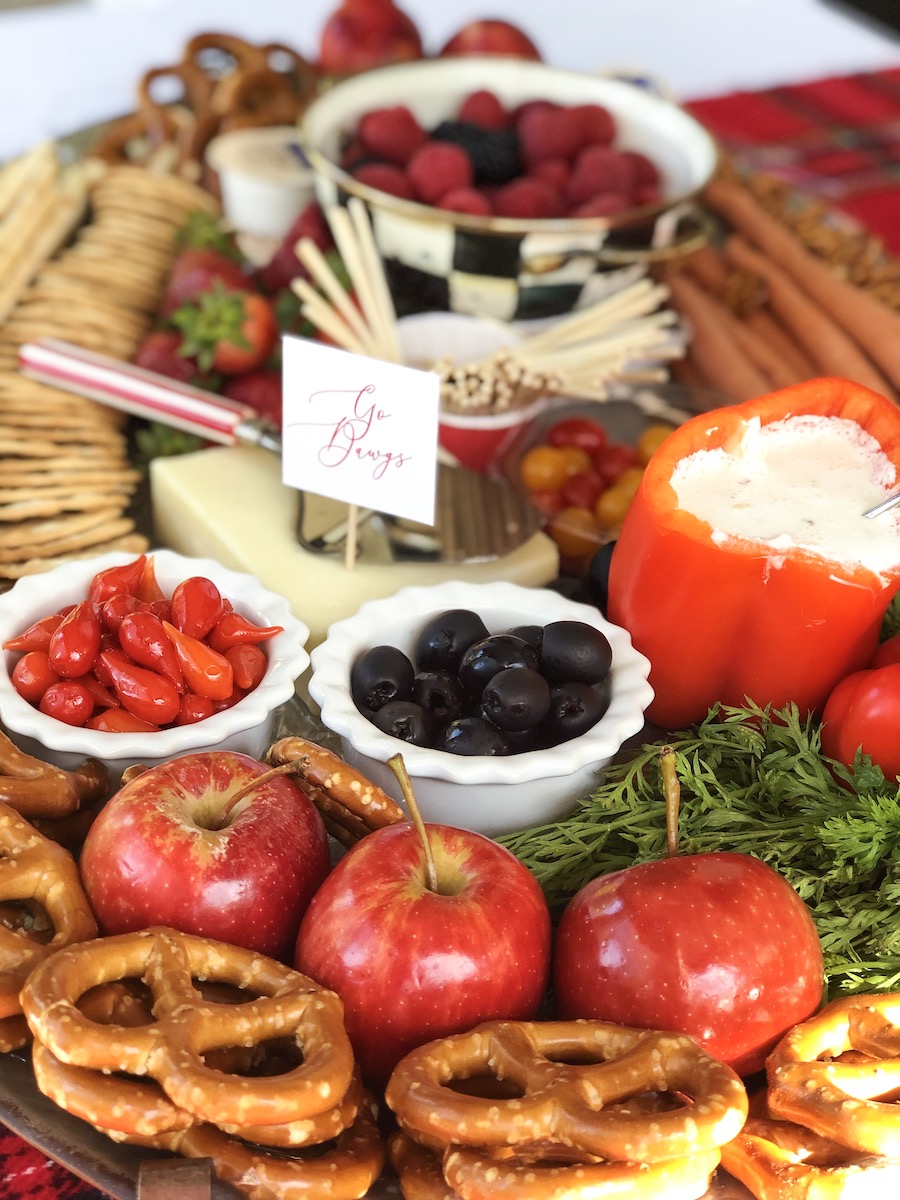 One of my favorite ways to feed a crowd is with a Grazing Board.  The options are endless and it is easy to add in red and black colors in healthy and/or delicious ways.  The trick to creating an appealing board is to group like foods together.  I personally like to use whole fruits and vegetables or large chips and pretzels around the edges of the board and then add in smaller items in the middle.  Put fruits together, veggies together, cheeses and dips can be added throughout, and then stack or wind crackers around the other foods.  Sliced meats are also popular on grazing boards. Be creative when you shop for ingredients for a grazing board and offer a variety of options.
Another Favorite…
A healthy option is always a winner at a tailgate. Try this Chickpea Salad and watch your guests enjoy every bite!
This can be served in a large serving bowl or placed in individual serving sizes.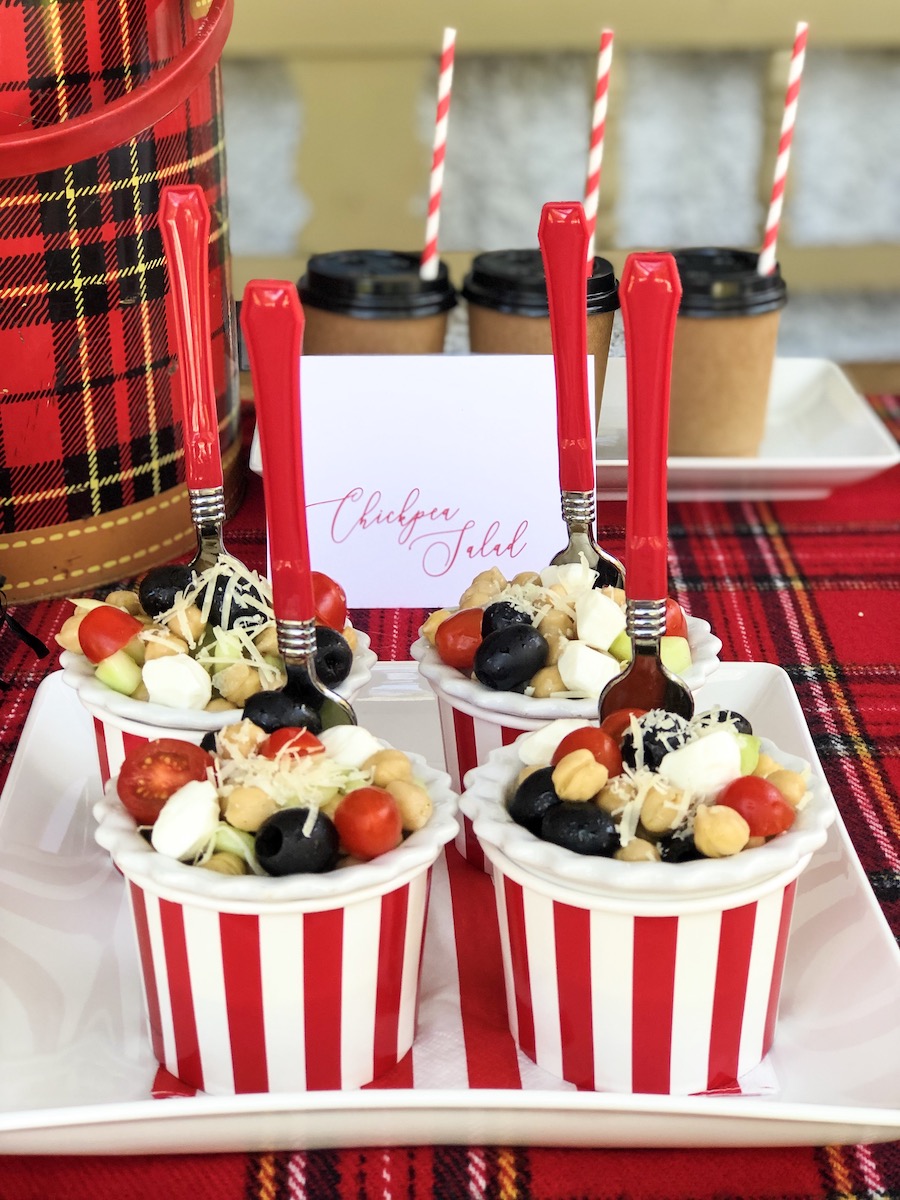 CHICKPEA SALAD
2 Tablespoons white wine vinegar
3 Tablespoons olive oil
1/2 teaspoon salt
1/2 teaspoon ground pepper
2 (15-oz.) cans chickpeas, rinsed and drained
2 small cucumbers, peeled, seeded, and chopped
1 can small black olives
10-15 grape tomatoes sliced in half
8 oz. mozzarella cheese pearls
1/3 cup shredded parmesan cheese
1/4 cup fresh Italian parsley
Directions…
Whisk together the first four ingredients in a large bowl.
Add all other ingredients to bowl and gently toss to ensure salad is coated with olive oil mixture.  Refrigerate until ready to serve. Enjoy!