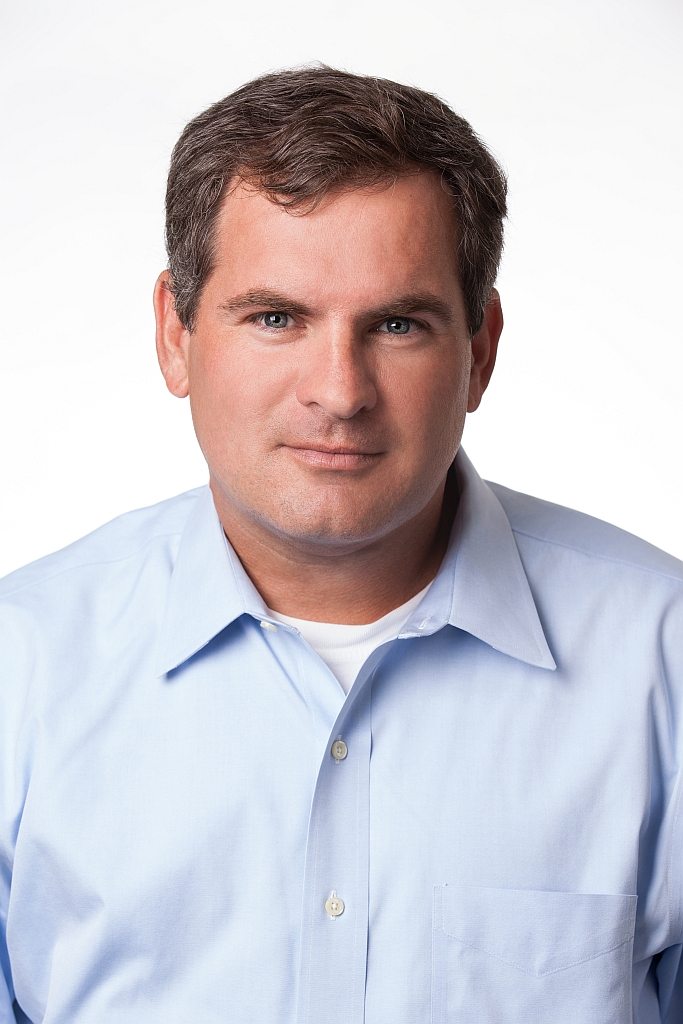 Mark Schlabach, the distinguished college football writer for ESPN, formerly of the Atlanta Constitution, Washington Post, Athens Banner-Herald, and The Red and Black, is one of my oldest friends in the business. We are all very proud of his great success and appreciate his time to talk Bulldogs-Fighting Irish.
First off, give everyone your background and feelings on both Georgia and Notre Dame.
"As I told you before, I grew up about 30 miles from South Bend, Indiana, and spent some time on the Notre Dame campus as a kid. I grew up a Notre Dame football fan. My first job in journalism was delivering the South Bend Tribune. I used to sit on the front steps of my parents' house reading about the Irish before I completed my delivery route. We moved to Georgia when I was in middle school. Notre Dame only needed about five minutes to reject my application; Georgia was kind enough to admit me despite my academic credentials. I'm proud to say that my oldest daughter Caroline is a freshman at UGA this fall."
What about Notre Dame impresses you?
"Notre Dame's quarterback, Ian Book, is a gamer. He is very accurate throwing the ball, runs well and doesn't make a lot of mistakes. They've had some injuries at wide receiver and running back, which have really affected their depth at the skill positions. The Notre Dame defense has been pretty solid, even after losing highly regarded coordinator Mike Elko to Texas A&M two years ago. The secondary is talented. Safety Alohi Gillman is a very good player, and they're really excited about freshman Kyle Hamilton, the other safety. Cornerback Tony Pride Jr. is a sprinter on the track team and has 4.3 speed."
What does Notre Dame need to do to win?
"When Georgia played at Notre Dame in 2017, the Fighting Irish's strength was their offensive line. But their play up front dipped dramatically in 2018 after losing guard Quenton Nelson and tackle Mike McGlinchey to the NFL. Notre Dame out-rushed nine of its 13 opponents in 2017; it outgained only five of its 13 foes in 2018. That puts a lot of pressure on Book, who doesn't have the strongest arm in the world. Notre Dame had only three passing plays longer than 50 yards last season. Chase Claypool is a big target at 6 feet 4, but he isn't going to outrun you. The Irish have to figure out a way to run the ball against Georgia's defense, which isn't going to be easy."
On a national stage, the way Georgia's fans have traveled, notably to South Bend two years ago, how impressive has that been to the media that covers college football?
"Seeing the sea of red at Notre Dame, the Rose Bowl, Vanderbilt and nearly everywhere else in between has been impressive, to say the least. I can remember when Georgia fans had a reputation of not traveling well, which hurt the Bulldogs when it was bowl selection time. Obviously, that's no longer the case. As someone who is pestered about buying tickets to road games and bowl games, the one negative is Georgia fans tend to drive up the secondary markets. Any Georgia road game or postseason contest is one of the toughest tickets in college football."
What is your take on Georgia?
"There's no doubt in my mind that this is the most talented team the Bulldogs have ever put on the field. There are freshmen and sophomores at key positions, so I think there's a learning curve. But with Jake Fromm, D'Andre Swift, and that offensive line, I think Georgia is an overwhelming favorite to return to the SEC Championship Game. Then it comes down to the elephant in the room: Can the Bulldogs get over the hump and finish a game against Alabama? Although I'm not sure LSU won't have a lot of say in the SEC West race this season."
With what Kirby Smart is building in Athens, what is your outlook on Georgia in the near future over the next four to six seasons?
"I think Georgia currently sits in the very upper echelon of college football, along with Clemson, Alabama, Ohio State, Oklahoma and maybe LSU and Texas. The Bulldogs are as talented and deep as any team in the FBS. Kirby Smart and his staff have recruited as well as anyone in the country. Again, Georgia has to get past Alabama. That's the only thing preventing the Bulldogs from finally winning a national championship."
Every year, I ask you, so here we go again, what are some changes you'd like to see in college football?
"My biggest concern right now is that college football is too top-heavy and predictable. I picked each of the four teams that reached the College Football Playoff in 2018. I picked the same four teams this year, and there's a very good chance I'll get three or four of them correct. The teams I mentioned earlier — Alabama, Clemson, Georgia, Ohio State, and Oklahoma — are outspending and out-recruiting every other team in the country. We need teams like LSU, Texas, Michigan, Oregon or anyone else to rise up and challenge those teams. The sport is becoming too regional and too predictable. There isn't enough drama week to week. And don't get me started on the transfer portal….."
What is your score prediction?
"Georgia 34, Notre Dame 17 "
"Georgia's running game will be too much for the Irish."