The Georgia football team is off this weekend; so, what are Georgia fans to do to stave off those 'Bye Week Bulldog Blues?' Here are seven possible choices that Bulldawg Bob prescribes.


07. Make a dent in that 'honey do' list

Since the Bulldogs aren't playing, why not take a look at that 'honey do' list and cross off a couple of items while you have the chance to do so… Nah… What was I thinking! There's only 7 weeks of college football left in the regular season and with some good games on this weekend, see choices No. 6 through 1.


06. Replay all seven of Georgia's 2017 victories

Now is the perfect time to savor each of Georgia's seven wins and rewatch those games. If you didn't have the forethought or the ability to record them on DVR, where might a Dawg fan catch said replays? YouTube is a possibility or call up a good friend who recorded those 'bad boys.' You might also check the SEC Network; although, I looked and didn't see any scheduled Georgia game replays through the next week.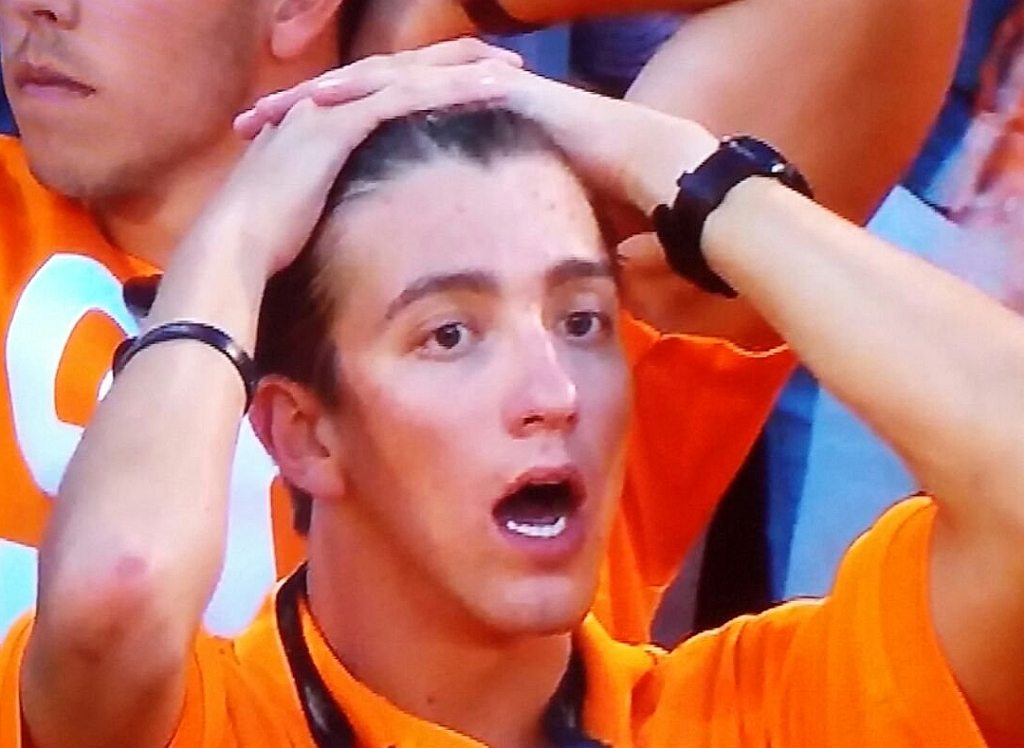 05. Watch Alabama destroy Tennessee.

The Volunteers were already humiliated when Georgia kicked them in their Rocky Top 41-0 back on September 30th. The Crimson Tide could one-up the Bulldogs here. Yes. It is likely to get ugly in Tuscaloosa, AL on Saturday if that -36.0 line is any indication. The Tennessee-Alabama game is set to kickoff at 3:30 p.m. ET on CBS… Best not to let small children and puppies watch the carnage, though.


04. Kentucky at Mississippi State.

The Wildcats are (5-1) on the year and are second in the SEC East. This is a big game for the boys blue, but they will have to get win number six on the road amongst the clang of what seems like a million cowbells in Starkville versus a dangerous (4-2) Mississippi State team. I am interested in this one because I simply haven't gotten to watch Kentucky play this year except for a few highlights here and there, and I think the Wildcats are going to be a tough home game in November for Georgia. The Bizzaro Bulldogs are favored by 14.5. You can catch this one on the SEC Network at 4:00 p.m. ET.


03. #19 Michigan at #2 Penn State

The (5-1) Michigan Wolverines are looking to upset the No. 2 team in the country and hand the Nittany Lions their first loss of the year. Penn State hasn't played a tough schedule as of to date; although, Iowa certainly gave them a scare. We will find out a little bit more about the Lions and whether or not they are the No. 2 team in the country. And if you like to watch running backs, Penn State's No. 26, Saquon Barkley, is a good one. The Nittany Lions are favored to take a bite out of the Wolverines by 9.5, and this game will be televised on ABC at 7:30 p.m. ET.


02. #11 Southern California at #13 Notre Dame

While I realize that the SEC is the measuring stick by which all college football is measured in terms of quality of play, this matchup is a classic rivalry that should be a good one in Southbend. While it may not be Clean Old-Fashioned Hate or the Deep South's Oldest Rivalry, this will be the 88th game between the Irish and Trojans. And if the line is any indication, Notre Dame by 3.5, this could be close, hard-fought affair; although, that would be a change from the last three contests these two have played, which has seen the victor win by double-digits. Plus, depending on how the college football committee eyes the Bulldogs' 20-19 win over the Irish all the way back in week two of the season, as much as I hate to do so, it would be good for the Golden Domers to get a win here. Look for this one on NBC at 7:30 p.m. ET.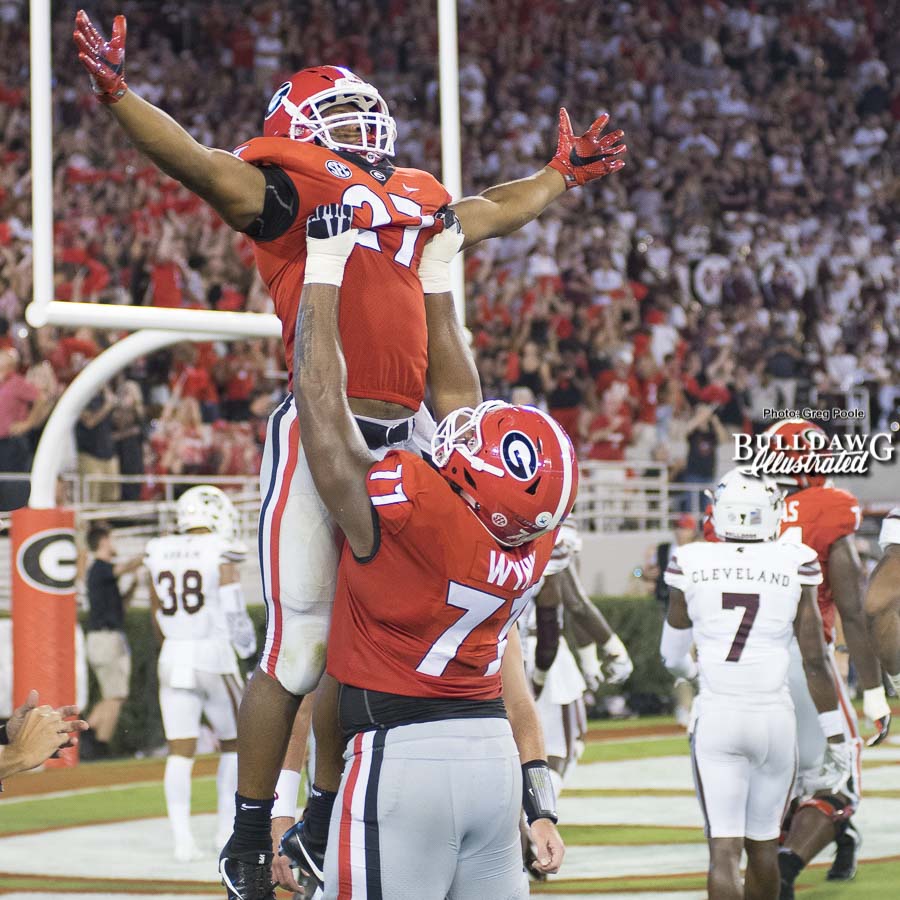 01. Relax, kick back, and enjoy the Dogs being 7-0.

Georgia is 7-0 for the first time since 2005. Yes. The season is not over, and the Bulldogs still have a lot of work to do to win the SEC East, most notably that 10,000 lbs green Gator in the room next weekend on October 28th down in Jacksonville. And yes. Back in 2005, the Dogs dropped two straight to rivals Florida and Auburn after that 7-0 start. But, still, sit back and enjoy, bask in that 7-0 red and black glow for the next week my Bulldawg brothers and sisters. It's guaranteed to chase away those bye week Bulldog blues.


---
Recent Articles by Bob Miller


[pt_view id="83405b425p"]