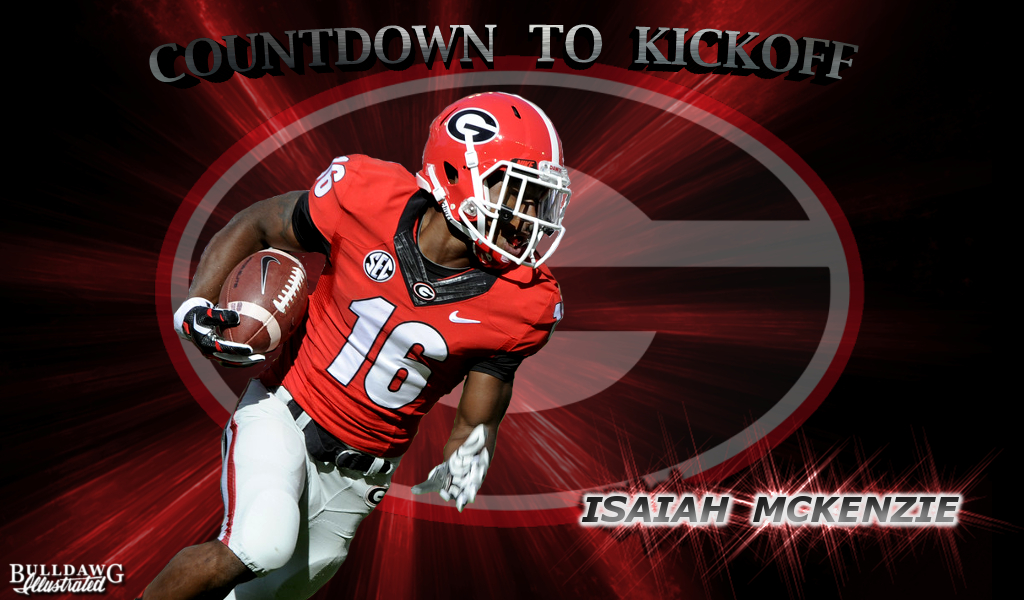 Bulldawg Illustrated is counting down the days till the Dawgs kick off their college football season in Countdown to Kickoff 2016, and we are down to No. 16 Isaiah McKenzie.


McKenzie is a junior wide receiver and special teams return specialist for Georgia. A member of the 2014 recruiting class for the Dawgs, he is a graduate of American Heritage high school from the Miami, Florida area; the same school as his teammate, running back Sony Michel.


Fans might simply know him as the "Human Joystick" or simply "Joystick" for his ability to make video game like plays in high school where he played varsity football for Coach Mike Rumph. Isaiah McKenzie has been just as electric his first two years at the University of Georgia. As a freshman during the 2014 season, he returned the opening kickoff for a touchdown against Kentucky and then followed that feat up with a punt return for a touchdown; making him the first player in school history at Georgia and only the 12th player in NCAA FBS history to do so.




In his 22 games for Georgia, "Joystick" has 15 kick returns for 351 yards and a touchdown, averaging 23.1 yards per return. He is even deadlier on punt returns with 36 for 477 yards and 4 touchdowns. Those stats have put Isaiah McKenzie on the verge of setting more school records, and who knows? He might just do so in 2016.

And the countdown continues. Go Dawgs!