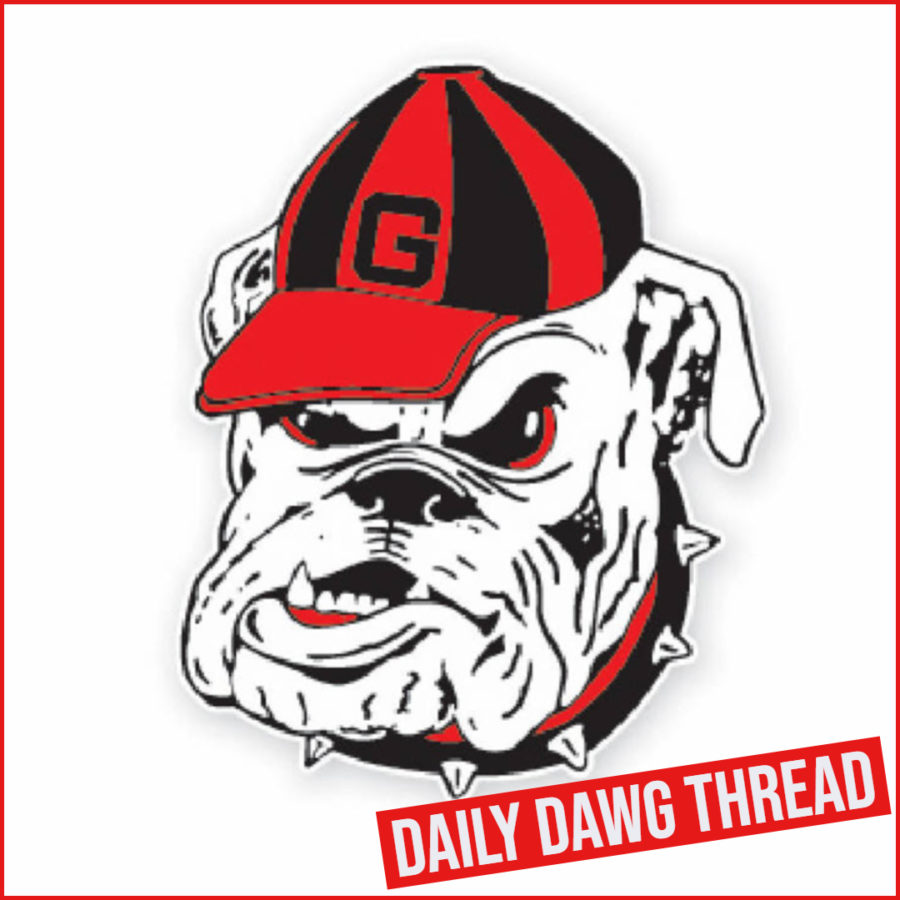 Daily Dawg Thread – 10June2019 – Class Of 2021 4-Star RB Evan Pryor – By Matthew Hall
The Georgia Football program now sits at #5 nationally in terms of Team Class Rankings for the Class of 2020 as they fell one spot over the weekend. Even so, a Top 5 ranking thus far in regards to this year's recruiting cycle is not too shabby and there is still a great amount of time left to improve upon it before National Signing Day. While the Dawgs' 2020 ranking is high, the program is lacking in offensive position players other than those that will one day fill the ranks of the offensive line. This fact was noted on yesterday's Bulldawg Illustrated Daily Dawg Thread and it is being reiterated herein again at this time. Even so, it is only a matter of time before this void in the recruiting situation for the Dawgs changes and new commits that play the positions of running back, wide receiver, tight end, etc. will become a part of the UGA football family. Georgia Football Head Coach Kirby Smart and the rest of the Bulldogs' coaching staff continue to be frequent travelers across the country in their efforts and work to recruit some of the nation's top talent and bring them into the program. They have not only focused on the current recruiting cycle in those activities on the recruiting trail but they have also focused on the players that fill the ranks of future classes as well. One of those future stars of college football was a camper at Georgia recently at the "Kirby Smart Football Camp" that took place on May 30,2019, through June 1, 2019. That collegiate player of the future was Class of 2021 4-Star Running Back Evan Pryor of William Amos Hough High School in Cornelius, North Carolina. The experience and overall impression he had of the Georgia Football program was a apparently a positive one as the North Carolina prospect let the country know that he would be returning to visit Georgia via a Tweet a short time following the conclusion of his trip to "The Classic City"
Pryor provided some further insight and information on how his trip to the camp and to Georgia went to UGASports.com recently.
"I enjoyed getting a chance to see Coach McGee coach and go through drills. I think it's important to see what a coach is like on the field throughout the process. That was most definitely the best part of this visit. I know he's one of the best running back coaches in college football. As a person, I think he's great. On both my visits, he's always trying to get in touch to make sure I get everything I need and make it his business to build a relationship with my parents, as well. Right now, Georgia stands very high on my list. I really like it."

Class Of 2021 4-Star Running Back Evan Pryor On His Recent Visit To Georgia Via UGASports.com
Evan Pryor is currently rated the #6 overall running back prospect and the #6 overall player in the state of North Carolina for the Class of 2021 per 247Sports. He is of good frame, stature, and a stocky build that suits the running back position well standing it at 5-10 and 190 pounds. "The Tar Heel State" prospect is a dangerous weapon from the backfield and possesses exquisite open field speed. He is shifty and elusive and has the ability to run it up the middle or on the outside with effectiveness. Pryor also has shown that he has great hands and is a capable pass catcher when lined up at the wide receiver position or via the slot. His speed when combined with his play on the receiving end of a pass catch is eerily similar and can be likened to that of former Georgia Football and current Patriots running back Sony Michel. As a Sophomore in 2018, the NC product rushed for 912 yards on 146 carries and 10 rushing touchdowns. As a receiver in the same campaign, he logged 277 yards on 24 receptions and posted 4 receiving touchdowns. Also a member of the special teams unit for William Amos Hough High, he added 1 touchdown via kickoff return.
Though not a member of the current cycle of recruiting, Pryor's impressive play has already made him a highly sought after player in terms of recruiting. The 2021 running back holds 28 offers to date and many of those are from Power 5 programs to include the likes of Alabama, Auburn, Oregon, Michigan, and South Carolina among others. His recent trip to Athens is a good sign for the Dawgs and his growing relationship with Georgia Running Backs Coach Dell McGee is a positive trait that exists as the program fights to land a commitment from him. Watch for the Dawgs to continue to pursue the talented running back for his services and have him fall into the long line of rushers that Georgia has had over the years earning it the moniker of "Running Back U". Such will not be an easy task though as Pryor has expressed interest in other programs as well including the University of North Carolina, Clemson, Ohio State, Alabama, and Michigan. Stay tuned for future developments regarding the recruitment of Pryor as they unfold and transpire and as always, Go Dawgs!!!