Jump To Top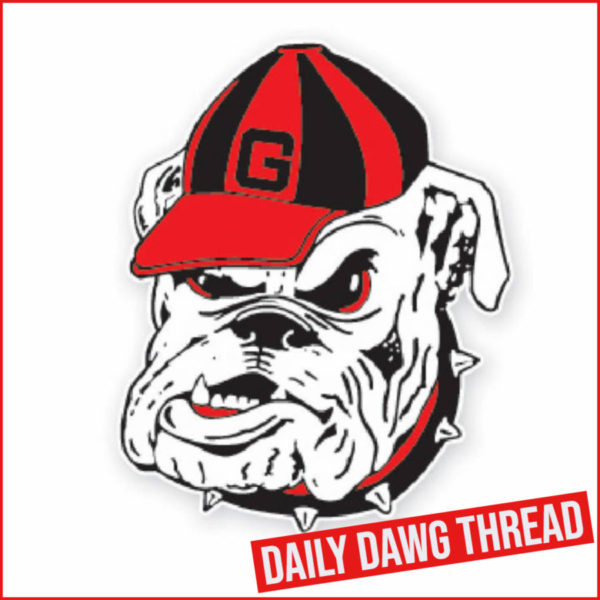 Softball: Eleven games win streak snapped by Kentucky
The 15th-ranked Georgia softball team dropped the series finale to the 16th-ranked Kentucky Wildcats on Monday night at Jack Turner Stadium, 4-0.
With the result, the Bulldogs fall to 29-7 on the season and 9-2 in SEC play. Georgia's win streak was snapped at 11 games.
Junior pitcher Madison Kerpics (11-5) suffered the loss in her three and a third inning start, allowing one run on one hit. She walked five Wildcats. Graduate Shelby Walters and sophomore Kylie Macy worked the final three and two-thirds innings in relief.
Sara Mosely, Jaydyn Goodwin and Ellie Armistead each recorded a hit in Monday's matchup. Lyndi Rae Davis was walked twice.
Kentucky (22-9-1, 5-4) plated a runner in the top of the third to take a 1-0 lead. Kerpics struck out the final batter to move into the bottom of the frame.
In the top of the fifth inning, the Wildcats capitalized on two fielding errors and a sac fly to center field to extend the lead to 4-0. Macy entered and got the Bulldogs out of a bases-loaded jam.
The Bulldog defense held the Wildcats in the top of the sixth behind two put-outs and a diving catch from Armistead.
A lead-off single from Mosely and a pair of walks put Georgia in a bases-loaded situation in the bottom of the sixth and forced Kentucky into a pitching change. Relief pitcher Sloan Gayan pulled the Wildcats out of the jam to end the sixth.
Once again, Georgia attempted to mount a comeback in the bottom of the seventh, putting two on, but Kentucky held the Bulldogs en route to the 4-0 shutout.
Georgia is back in action with a three-game series at Arkansas. The series begins Thursday at 7 p.m. at Bogle Park in Fayetteville.
Head Coach Tony Baldwin's Comments
On the Monday' performance…
"It was a disappointing outcome. It was a game where we just kept shooting ourselves in the foot and we didn't get enough going on offense to offset it. Their shortstop made some of the deciding plays in the game. She made a couple outstanding plays, she drove in a couple of their big runs, and that's why she's one of the best players in the conference and in the country. But I thought we were resilient tonight. It's easy to say you're resilient when the outcomes work, but you must be resilient when they don't go your way too and I thought we were tonight. At the end of the day, we won a series at home. We had great crowds all weekend; fans were amazing, and they impacted the game tonight we just didn't get it done."
On heading into the series against Arkansas…
"You know, it's kind of a weird week. We got to play tonight, we're going to take a day off tomorrow, we'll try and get a good workout in on Wednesday and then head to Arkansas and play another really good team. But you know, that's life in the SEC. They're all good teams. We've got to clean up our defense. We've been playing great defense all season but this weekend we got it a little out of whack. But I don't think that's who we are. I think we can still be a really good defensive team and we'll just keep working to do that.
---
Baseball: Georgia travels to Kennesaw State tonight
The Georgia Bulldogs (15-13) hit the road to battle the Kennesaw State Owls (13-13) tonight at a sold-out Stillwell Stadium. First pitch will be at 6 p.m., and the game will be streamed on ESPN+ and be available on the Georgia Bulldog Sports Network.
The Bulldogs have played seven of their last eight games on the road. Georgia dropped an SEC series at No. 4 Vanderbilt this past weekend as the Commodores (23-5) sit in first place in the SEC at 9-0. Meanwhile, the Owls claimed a road series over Jacksonville State (14-14). As Georgia did in its season-opening series here, KSU dropped the first game versus JSU before winning the next two.
Series History: Georgia leads the all-time series with KSU 20-11 in records dating to 2006. The Bulldogs won both meetings last year and three straight in the series. Last year's contest in Kennesaw was a marathon as the Bulldogs emerged with a 17-15 victory after four hours and 21 minutes.
On The Mound: Georgia will approach Tuesday's game as a staff night on the mound, with senior RHP Nolan Crisp (1-2, 7.16 ERA, 1 SV) getting the start. KSU will counter with junior LHP/OF Brayden Eidson (1-3, 6.07 ERA; .357-3-11).
Crisp pitched 1.1 innings of scoreless relief against the fourth-ranked Commodores on Friday. This will mark Crisp's fourth start this year. Eidson did not pitch against JSU but batted leadoff and played in the outfield in all three games. His lone hit in the series was a triple.
For the season, the Bulldogs have a 6.54 ERA with 278 strikeouts and 142 walks. Opponents are batting .268 against the Bulldogs. KSU sports a 5.15 ERA with 236 strikeouts and 118 walks. Opponents are hitting .276 against the Owls.
At The Plate: Georgia redshirt freshman OF/1B Charlie Condon (.441-11-42) ranks among the national leaders in several categories. He has reached base safely in 27 games (all but the season opener). He had a 24-game hitting streak end in the road series against No. 4 Vanderbilt. Condon's hitting streak ranked third-best in school history behind Josh Hudson's 28-game streak in 1999 and Mark Thornhill's 26-game streak in 2001.
At the beginning of the week, Bulldog graduate OF Connor Tate (.425-10-32) ranked among the national leaders with 48 hits (9th) and 90 total bases (7th). He had a 22-game hitting streak earlier this year. Tate's 37 career home runs rank sixth in school history. He had his second career grand slam in the Vanderbilt series.
KSU is led by the two-way standout Brayden Eidson, who is batting .357-3-11 while going 1-3, 6.07 ERA on the mound. Redshirt sophomore Donovan Cash is the Owls' top run-producer at .265-5-25.
Georgia is batting .305 with 52 home runs and a .404 OB%, while KSU is batting. 283 with 26 home runs and a .394 OB%.
Radio/TV/Live Stats Information
Tuesday at 6 pm at Stillwell Stadium
Radio: Georgia Bulldog Sports Network (Jeff Dantzler & David Johnston): https://georgiadogs.com/watch/?Live=4385&type=Archive
TV Stream: ESPN+: https://www.espn.com/watch/player/_/id/fcd5f34a-1c99-4bcb-b3bd-540c4785540a
Live Stats: http://stats.statbroadcast.com/broadcast/?id=444713
---
Jump To Comments