Jump To Top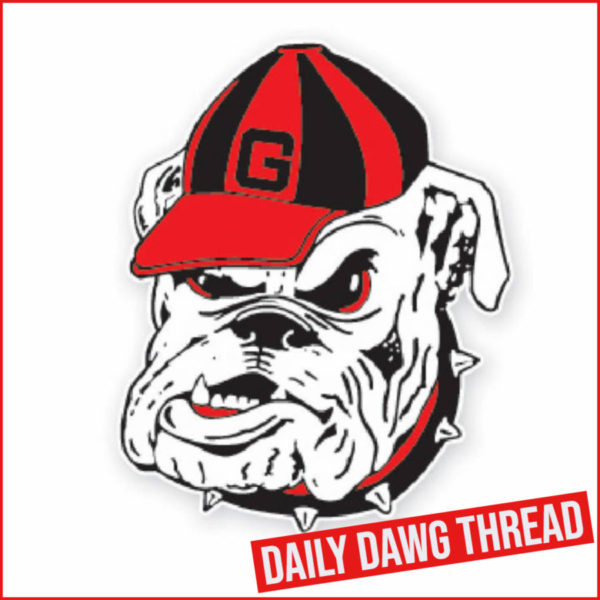 Baseball: Dawgs face Tigers tonight in Clemson
Georgia wraps a four-game road trip tonight when it faces Clemson. First pitch will be at 6:32 p.m., and the game will be streamed on ACC Network Extra and be available on the Georgia Bulldog Sports Network.
Georgia (19-17) aims to even the two-game series with Clemson. Last Tuesday in Athens, Clemson posted an 8-1 win. The Bulldogs are coming off their third SEC road trip in the past four weekends. The Bulldogs went 1-2 against No. 2 Florida. Meanwhile, Clemson (22-15) claimed an ACC home series over Notre Dame.
It will be a quick turnaround for Georgia as they play host to fifth-ranked Arkansas starting Thursday. The Razorbacks (29-7, 11-4 SEC) lead the Western Division and are tied with Florida with the second-best league mark behind Vanderbilt (29-7, 13-2 SEC). Arkansas will be the second straight top-five ranked foe the Bulldogs will battle in league play, with the last three all ranked in the top 10.
Georgia is batting .291 with 63 home runs, a .389 on base percentage and is 17-for-20 in stolen base attempts. Clemson is batting .291 with 31 home runs, a .389 on base percentage and is 61-for-75 in stolen base attempts. For the season, the Bulldogs have a 6.39 ERA with 341 strikeouts and 182 walks. Opponents are batting .265 against the Bulldogs. Clemson sports a 4.54 ERA with 361 strikeouts and 142 walks. Opponents are hitting .259 against the Tigers.
Series History: Georgia leads the all-time series with Clemson 124-110-2 in records dating to 1900. The Tigers won both meetings last year to sweep the season series for the first time since 2017. Georgia had posted three consecutive sweeps for a six-game win streak over the Tigers from 2018-21. The teams did not play in 2020 due to the COVID-19 pandemic.
On The Mound: With an SEC series starting Thursday, Georgia will employ a staff night against the Tigers starting with graduate RHP Kyle Greenler (1-1, 3.46 ERA). It will be his first start as a Bulldog after 11 relief appearances. He has pitched 13 innings with 15 strikeouts and nine walks. Tuesday will mark his first action since March 29 against Ga. Southern. He left that outing with a sore arm. A 6-3, 205-pound native of Georgetown, Mass., Greenler spent his first four seasons at Elon where he went 7-8 with eight saves and a 3.84 ERA in 76 appearances including three starts. His only starts came as a freshman in 2019 (UNC-Greensboro, Maryland and High Point). His last start was against High Point on Apr. 30 of that year (3.2 IP, 4H, 2R, 2ER, 1 BB, 4K, No Decision). Clemson will start sophomore LHP Rocco Reid (0-1, 10.32 ERA). It will be his second start this year with his first last Tuesday against the Bulldogs where he didn't factor in the decision (2.2 IP, 3H, 1R, 1 ER, 2BB, 3K).
"CondonSation" And The Georgia Offense: The process which baseballs feature exit velocities of 114+ mph and result in RBI. Charlie Condon (.450/.541/.899) is crucial to the Georgia offense. A 6-6, 215-pound redshirt freshman 1B/OF,Condon has been named to the midseason watch list for the Golden Spikes Award.
Condon ranks second in the SEC in Batting (.450), Total Bases (116), SLG% (.899) and OB% (.541), T1st in Hits (58), 4th in Home Runs (16) and RBI (52) He has reached base safely in 35 games (all but the season opener). He had a 24-game hitting streak (third best in school history). In the series at No. 2 Florida, he tied a school record with three home runs in a 13-11 win over the Gators.
Graduate OF Connor Tate, who has played in 199 games in his career including 165 starts, ranks second on the club in batting at .372. Tate has hit 12 home runs this season including a pair of grand slams, the most recent a game-tying blast in the 9th inning of a 13-11 win at No. 2 Florida last Friday. Also, graduate INF Will David (.309-3-14), junior 3B/1B Parks Harber (.279-10-35) and junior C/OF Corey Collins (.267-6-19) are among the threats in the lineup.
Radio/TV/Live Stats Information
Tuesday: Georgia @ Clemson, 6:30 p.m.
Radio: Georgia Bulldog Sports Network (Jeff Dantzler & David Johnston): https://georgiadogs.com/watch/?Live=4393&type=Archive
TV: ACC Network Extra (Fred Cunningham & Jeff Morris): https://www.espn.com/watch/player/_/id/af7693e5-e345-4548-8673-3d78bf712cb7
Live Stats: https://stats.statbroadcast.com/broadcast/?gid=clem&sport=bsgame&gender=M
---
Baseball: Foley Fest precedes Saturday's Arkansas game
The third annual Foley Fest will be held Saturday, April 22 during the Southeastern Conference baseball series with fifth-ranked Arkansas.
The event is free and open to the public and will be held from 11:30 a.m. to 1:30 p.m. in the S13 parking lot adjacent to the Butts-Mehre Building and Rutherford Street next to Foley Field. Fans will be treated to live music featuring Will Slater, yard games and various activities. Also, food vendors, including Chick-fil-A, Bruster's Ice Cream of Athens and Papa John's Pizza will be on-site. The free activities include an opportunity to take a photo with the 2022 football national championship trophy, face painting, a balloon artist and yard games.
Starting Thursday night, Georgia will be playing host to the SEC Western Division leading Razorbacks. Please note that on Saturday, Apr. 22, due to Foley Fest, East Rutherford Street, located adjacent to Foley Field, will be closed for vehicles from 8 a.m. until 4 p.m.
On Saturday, gates and the Foley Field ticket windows will open at 1 p.m. There a limited number of bleacher seats available. Fans can get seats from other fans through our official secondary ticketing partner StubHub.
Fans with tickets who are unable to come are encouraged to transfer them to other Bulldog fans, return them to UGAAA or resell them on StubHub. UGA students are admitted free with their UGA ID at the Student Gate G on Rutherford Street.
---
Jump To Comments