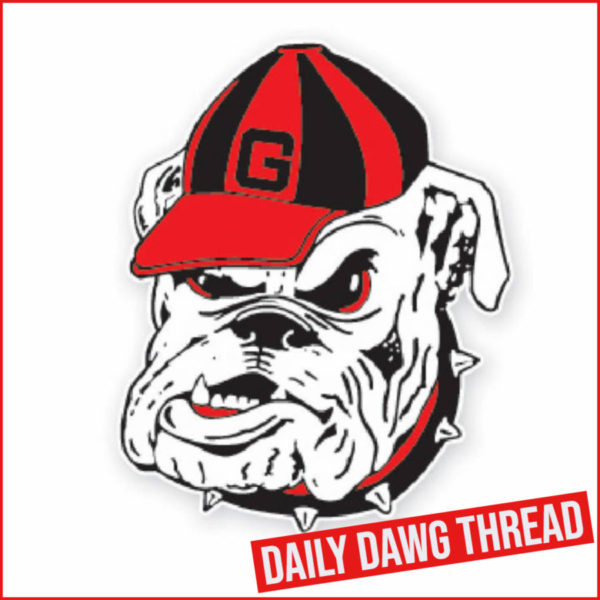 ---
Dillon Bell Commits to UGA
Dillon Bell committed to Georgia last night. Bell is a 6-1/211receiver who also plays running back.
"I couldn't hold it in anymore. I knew Friday that I was going to Georgia, and I wanted to tell the world about it," Bell told On3's Chad Simmons. "I see great opportunities for me at Georgia, and I get to play for great coaches. The players are very welcoming, the coaches welcomed me with open arms, and I know Georgia is the school for me."

"I love Coach [Kirby] Smart and Coach Hank (Cortez Hankton, wide receivers)," Bell said. "Both are great guys, and I'm excited to play for them."

Source:

on3.com
Brought to you by
---
Olympics Update: Pair of Bulldogs Qualify For Finals, Semifinals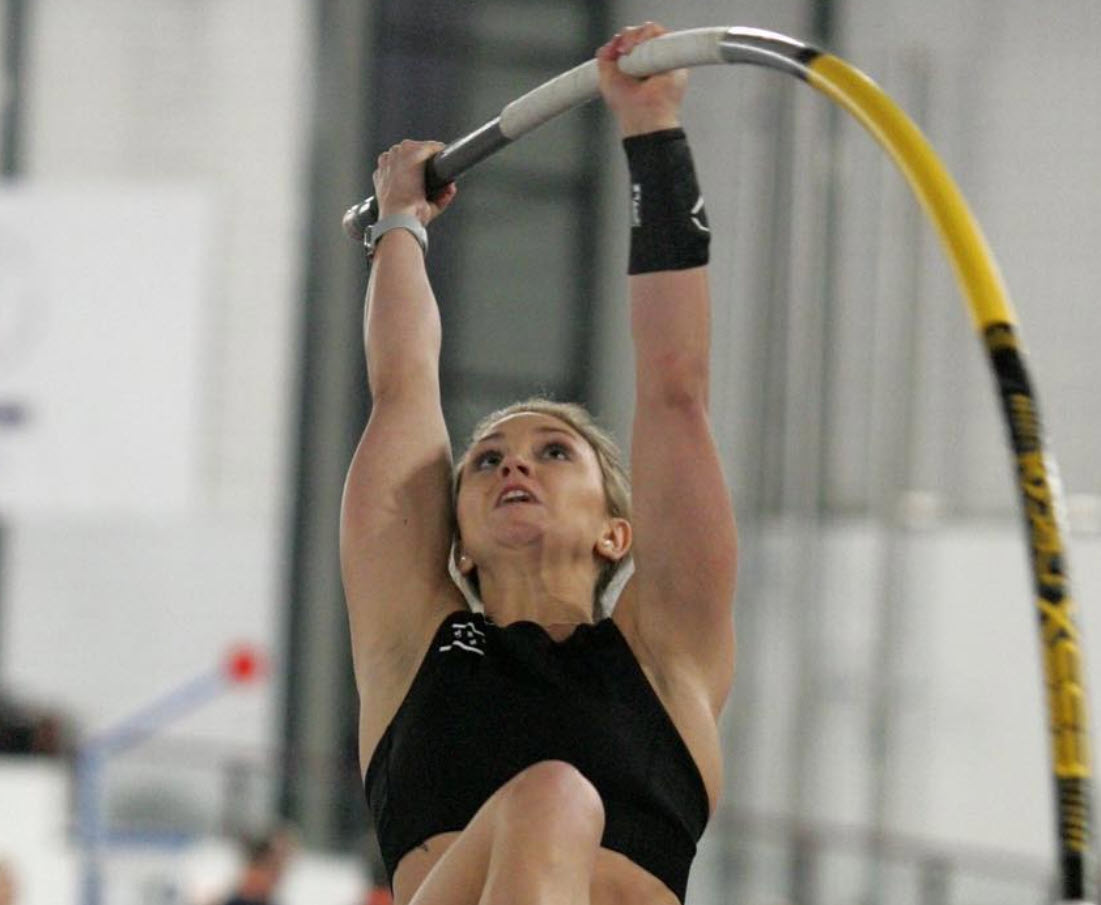 A pair of former Lady Bulldog teammates advanced to finals in their events during the fourth day of the track and field action in Tokyo, Japan, at the Olympics in Olympic Stadium on Monday.
In addition, one of those Georgia women also moved on to the next round in a second event while another former Bulldog advanced to the 1500-meter semifinal.
Shaunae Miller-Uibo of the Bahamas punched her ticket in the 200m with the sixth-best time in the semifinal round and the defending Olympic 400m champion will now be aiming to medal in a second individual event. Morgann Leleux, who pole vaulted at Georgia in 2013 during Miller-Uibo's sole season in Athens before turning professional, became one of 15 finalists in the pole vault with a massive third attempt clearance during her first trip to the Games.
A pair of Bulldogs also advanced to latter rounds on the track. Miller-Uibo returned with a victory in her heat of the 400m first round thanks to a 50.50. She will aim for a spot in the final during the semifinal round on Wednesday. Charles Grethen took the track for the first time in the 1500m during the Games and secured the sixth and final qualifying spot in her first-round heat with a 3:41.90. Grethen will now prepare on Thursday.
Miller-Uibo ran out of lane five in the 200m semifinal and finished just behind Côte d'Ivoire's Marie-Josee Ta Lou (22.11) with a 22.14 to automatically qualify for the final.
A native of Nassau, Bahamas, Miller-Uibo is the defending Olympic champion in the 400m after her lunge for the line in Rio. She ran a 50.88 to win the 2013 NCAA indoor 400m title for the Lady Bulldogs and remains No. 12 on the all-time collegiate performer list. Miller-Uibo is second on both the school's all-time indoor list (50.88) and outdoor list (50.70). This marks her third Olympics.
Leleux started her first Olympic competition by clearing 4.40 meters (14 feet, 5 ¼ inches) on her opening attempt. She returned to the runway with the bar at 4.55m (14-11) and the former Lady Bulldog posted a third attempt clearance to be tied for sixth out of the 15 finalists and advance.
A native of New Iberia, La., Leleux was a three-time SEC champion and five-time All-American in the pole vault for the Lady Bulldogs during 2012-15. Overcoming a significant eye injury during the middle of her career, Leleux remains second on both the school's indoor and outdoor all-time lists. She is competing at her first Games.
Grethen made the best out of his first race at his second Olympics in the 1500m. A native of Tuntange, Luxembourg, Grethen was an All-American in the 800m for the Bulldogs in 2015. Starting his career at Texas State before transferring to Georgia prior to the 2013 season, Grethen clocked a top time of 1:47.22 in the 800m during his time in red and black. He is at his second Olympics after running in the 800m at his first Games.
The Olympic track and field competition continues Tuesday morning as Miller-Uibo is scheduled to line up in the 200m final at 8:50 a.m. ET. Later that day (occurring on Wednesday morning in Tokyo), American Garrett Scantling and Estonians Maicel Uibo, Karel Tilga and Johannes Erm will start their first of 10 events in the two-day decathlon at 8 p.m. American Kendell Williams will also begin her first of seven events in the two-day heptathlon at 8:35 p.m.
---
BASEBALL: Dawgs wrapping up summer league play
Here's a look at the 11 Bulldogs who have been in action this summer including two of their teams still in contention for a title:
California Collegiate League (CCL Playoffs Aug. 4-6)
Dwight Allen (Orange County Riptide): .256 Avg., 27 games, 1-2B, 3-RBI, 19-BB, 14-SB
Josh Stinson (*Santa Barbara Foresters): .344 Avg., 29 games, 5-2B, 1-HR, 9-RBI, 9-BB, 12-SB
*The Foresters are 31-7, on a 16-game winning straight and claimed the South Division.
Cape Cod League
Jonathan Cannon (Orleans Firebirds): 0-0, 0.69 ERA, 3 appearances, 3 starts, 13-IP, 8-K, 3-BB
Fernando Gonzalez (Yarmouth-Dennis Red Sox): .500 (1-2), 2 games, returned to Athens due to injury
Michael Polk (Orleans): 1-1, 9.00 ERA, 10 appearances, 15-IP, 19-K, 11-BB
Coastal Plain League
Max DeJong (Macon Bacon): 2-0, 2.07 ERA, 1-SV, 10 appearances, 17.1-IP, 33-K, 8-BB
Trippe Moore (Macon): .211 Avg., 29 games, 3-2B, 6-RBI, 6-BB, 9-SB
Sunbelt Baseball League (SBL Playoffs Aug. 2-7)
Buddy Floyd (Atlanta Crackers): .213 Avg., 27 games, 1-3B, 8-RBI, 18-BB, 3-SB
Ryland Goede (*Gainesville Braves): .182 Avg., 15 games, 2-2B, 1-HR, 4 RBI, 5-BB, 1-SB
Valley League
Kameron Guidry (Charlottesville TomSox): .217-Avg., 32 games, 2-2B, 8-RBI, 17-BB, 6-SB
Garrett Spikes (Charlottesville): .293 Avg., 7-2B, 1-3B, 3-HR, 24-RBI, 6-BB, 10-SB; 0-0, 3.85 ERA, 3 app., 2.1-IP, 0-K, 0-BB
Also of note, Georgia pitchers Ryan Webb (4th round, Cleveland) and Ben Harris (8th round, Los Angeles) have signed professional contracts with their respective organizations following this year's Major League Baseball Draft. Webb went 3-4 with a 3.32 ERA in 11 starts, registering 82 strikeouts and 17 walks in 59.2 innings this past season for the Bulldogs. An elbow injury sidelined him for the final three weeks of the season and subsequent surgery will delay his professional debut until next year. Harris served as Georgia's closer, going 4-2 with three saves and a 2.33 ERA in 38.2 innings. In 21 appearances, he tallied 66 strikeouts, 28 walks and held opponents to a .106 batting average. The Bulldogs now have had at least one player sign a professional contract in 49 consecutive seasons.
Source: Georgia Sports Communications
---
Today's Photo Gallery: Channing Tindal
Career Highs
* 5 Tackles vs. Vanderbilt, 2018
* 2.0 QB Sacks vs. Tennessee, 2020
* 2.0 TFL vs. Tennessee, 2020
* 2 QB Pressures vs. Murray State, 2019; Tennessee, 2020
2020: Saw action in all 10 of the Bulldogs' games…finished with 15 total stops, three of which were QB sacks…four tackles vs. Tennessee included a pair of QB sacks…credited with a fourth-quarter tackle in win at Arkansas…had three tackles and a QB pressure vs. Mississippi State…selected as one of three game captains for the South Carolina game…had a tackle for 5-yard loss in the game.
2019: Played in 11 of 14 games…has nine total stops, including 1.5 sacks, and three QB pressures…had a solo tackle in punt coverage at Auburn.
2018: Played in all 14 games and finished with 17 total stops, two QB sacks, two additional tackles for lost yardage, and four QB pressures…season-high five tackles in win over Vanderbilt…had a second-quarter sack on third down in red-zone action at Kentucky…had one tackle vs. Alabama, a QB sack that resulted in a 10-yard loss and an intentional grounding penalty.
Source: georgiadogs.com
Watch a fullscreen slideshow
HERE
.
Click
HERE
for our mobile photo app.
---
Jump To Comments