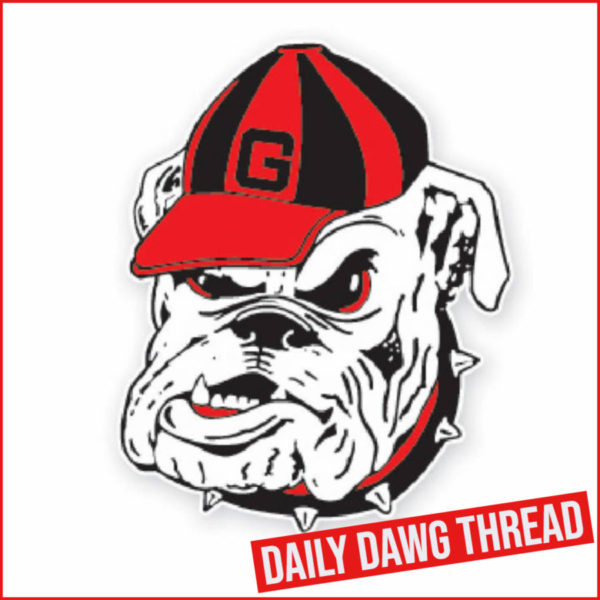 ---
T&F: Matthew Boling Sweeps 200-Meter and Long Jump at Razorback Invitational
Georgia track and field junior Matthew Boling sweeps the 200-meter dash and the long jump with two of the country's best marks this season during the opening day of the Razorback Invitational in Fayetteville, Ark., on Friday.
Boling, a native of Houston, Texas, started the day by traveling 8.05 meters (26 feet, 5 inches) to cruise to a victory in the long jump.  He followed that performance up with the country's fastest 200-meter dash time (20.27) this year for another victory. 
While he leads the nation with a school-record mark of 8.25m (27-1) set at the Clemson Invite earlier this year, Boling's fourth long jump attempt on Friday would also top the rest of the national competition in the NCAA in 2022.  Boling's finish in the 200m would be No. 11 on the collegiate all-time performer list if he did not already own the No. 5 spot (20.19) from last year.
Boling's teammate, junior Kyle Garland, set himself up for another monumental finale on Saturday with his day one in the heptathlon on Friday.  Featuring a previous heptathlon day one personal best of 3,555 set last year en route to runner-up honors at the 2021 NCAA Indoor Championships, Garland posted three personal records out of his four events and finished the day in the lead with 3,628 points on Friday.  This score is believed to be the top day one tally in collegiate history, passing collegiate record holder Ashton Easton's day one best (3,561).
Day two will begin with Garland in the final three events of the heptathlon (60m hurdles, pole vault, 1000m) on Saturday.  He will start in the 60m hurdles at 11:15 a.m.  Junior Wesley John kicks off the open events during his season debut in the 3000m at 12 p.m.  Junior Ana da Silva and redshirt sophomore Mia Anderson starts the field events on Saturday at 2 p.m.
Opening at 21.30m (69-10.75), senior Alencar Pereira built to a personal record of 21.30m (69-10.75) on his fifth try in the weight throw.  This performance pushed him into third place, placed him within the top 15 nationally coming into the weekend, and bettered his No. 7 spot in the school record books.
Senior Titiana Marsh rounded out her six-attempt series in the long jump with a mark of 6.05m (19-10.25) for second place. While the third-place finisher also had an identical mark, Marsh edged her out after posting a second-best mark of 19-9.
The reigning SEC Freshman of the Week, Elena Kulichenko, registered three first attempt clearances in the high jump and managed a third-place finish. She went over the bar at 1.80m (5-10.75) to finish in the top three for the third consecutive meet.
The heptathlon's first four events began the day at the meet. Garland, a native of Philadelphia, Pa., shot out of the blocks in the 60m with a personal best of 6.90. This gained him his first 918 points and put him in second, trailing the leader by just 29 points. Garland began his second event with a pair of fouls in the long jump before taking fifth in the event with a third attempt of 7.33m (24-0.75). His performance kept him in second by 51 points.
Opening with a personal record of 15.76m (51-8.50) in the shot put, Garland bettered that mark on his second try with a career-best of 16.21m (53-2.25) before passing on his final attempt.  This monstrous effort scored him another 864 points and put him in the overall lead by 39 points going into the fourth event.  Garland capped his day by soaring over the high jump bar at a personal record height of 2.16m (7-1).  His high-scoring event of the day brought him 953 points and put him up by 152 heading into the final three events on Saturday.
Also of note, senior Halle McClintock ran a 1:31.25 to take third in the 600m a week after winning the 800m.
---
GYM: Dawgs Fall to LSU
University of Georgia gymnasts earned three of four event titles as the GymDogs fell to LSU, 196.850-196.100, on Friday night in Stegeman Coliseum.
Seniors Rachel Baumann, Rachael Lukacs, and Megan Roberts earned the top three scores of the meet on vault with Baumann taking home the title. She also earned the highest score of the night on beam (9.925) and junior Soraya Hawthorne tumbled to a meet-best 9.900 on floor.
"We are making improvements, but we still have not showed our full potential on the competition floor", head coach Courtney Kupets Carter said. "It's something that I see them do every day in the gym. And just knowing that they are capable, it is what you want as a coach. You want your athletes to reach their potential every time they go out on that competition floor. We have some work to do on some areas, but when you see athletes have to battle through that's even more rewarding as a coach. We need to make sure that they recognize the things that our team did well. We'll work on that on Monday as we go for the week."
Georgia started strong on vault, posting a 49.325. Baumann paced the GymDogs with a career-high 9.950 and Lukacs followed with a 9.900. In the anchor position, senior Roberts vaulted to a 9.875.
The GymDogs carried that momentum to bars, swinging to a 49.125 in the second rotation. Junior Haley de Jong and Roberts led the squad each scoring a 9.875, fifth-year senior Emily Schild followed with a 9.850.
Georgia trailed LSU by 0.050 after two events.
Georgia showed improvement on beam, but collectively earned a 48.575 on the event. Again, it was Baumann with the high score of the event, scoring a 9.925. De Jong followed with a 9.875.
Georgia finished on floor, scoring a 49.075 in the final rotation. Hawthorne led the team with a 9.900 and Roberts' routine earned a score of 9.850.
The GymDogs are back in action next Friday, February 4 at Kentucky. The competition will be a quad-meet with Georgia also facing Central Michigan and Illinois at Memorial Coliseum, starting at 7 p.m.
---
WTENNIS: Georgia Blanks North Florida, 5-0
Third-ranked Georgia blanked North Florida 5-0 in an ITA Kickoff event held Friday at the Dan Magill Tennis Complex.
The Bulldogs (1-0) will face Mississippi State (4-0) Saturday at 2 p.m., and the winner advances to the ITA National Indoor Team Championships, which will be Feb. 11-14 in Madison, Wis.
On Friday, Georgia captured the doubles point and swept four singles matches in straight sets. In doubles, the No. 3 team of Meg Kowalski and Guillermina Grant shut out Ana Paula Melilo and Kendall Nash 6-0. Then, Morgan Coppoc and Mell Reasco clinched the point with a 6-3 victory over Summer Yardley and Anslee Long. The Coppoc/Reasco pair are now 6-1 this season while Kowalski/Grant are 3-1.
In singles, the Bulldogs got wins from junior Ania Hertel plus freshmen Reasco and Dasha Vidmanova to clinch the win over the Ospreys. Hertel, ranked No. 78, cruised past Long 6-2,6-1 in the No. 4 match for a 2-0 lead. Reasco, ranked No. 11, dispatched Annabelle Davis 6-0,6-1 at No. 3 for a 3-0 advantage. Hertel is 8-2 on the year while Reasco has a team-leading 13-3 mark. Vidmanova was making her Bulldog debut and beat Yardley 6-2,6-3 in the No. 2 match. In the featured match at No. 1, Georgia's Lea Ma upset No. 32 Kit Guilhur 6-2, 6-4 to make it 5-0. Ma is now 7-4 this season.
"It was great to get out here and play," said Georgia head coach Jeff Wallace. "We had a really impressive doubles point. Meg (Kowalski) and Gigi (Guillermina Grant) just played lights out. We got that doubles point and the Top-4 rolled in singles. It's a great start for our team. It's a long year and there are a lot of things we have to work on, things we have to do, but it's always nice to get that first win under your belt. We have four freshmen and for them to get out here and get experience is really important. Now we have a big SEC match tomorrow against Mississippi State. We are looking forward to that. We'll have to really bring it."
MSU beat Iowa 4-1 in the first match of the day here to earn the right to face the Bulldogs. Meanwhile, North Florida (0-2) and Iowa (2-1) will square off in a consolation match Saturday at 10 a.m.
With its latest victory, Georgia improved to 23-0 all-time when playing host to an ITA Kickoff event.
---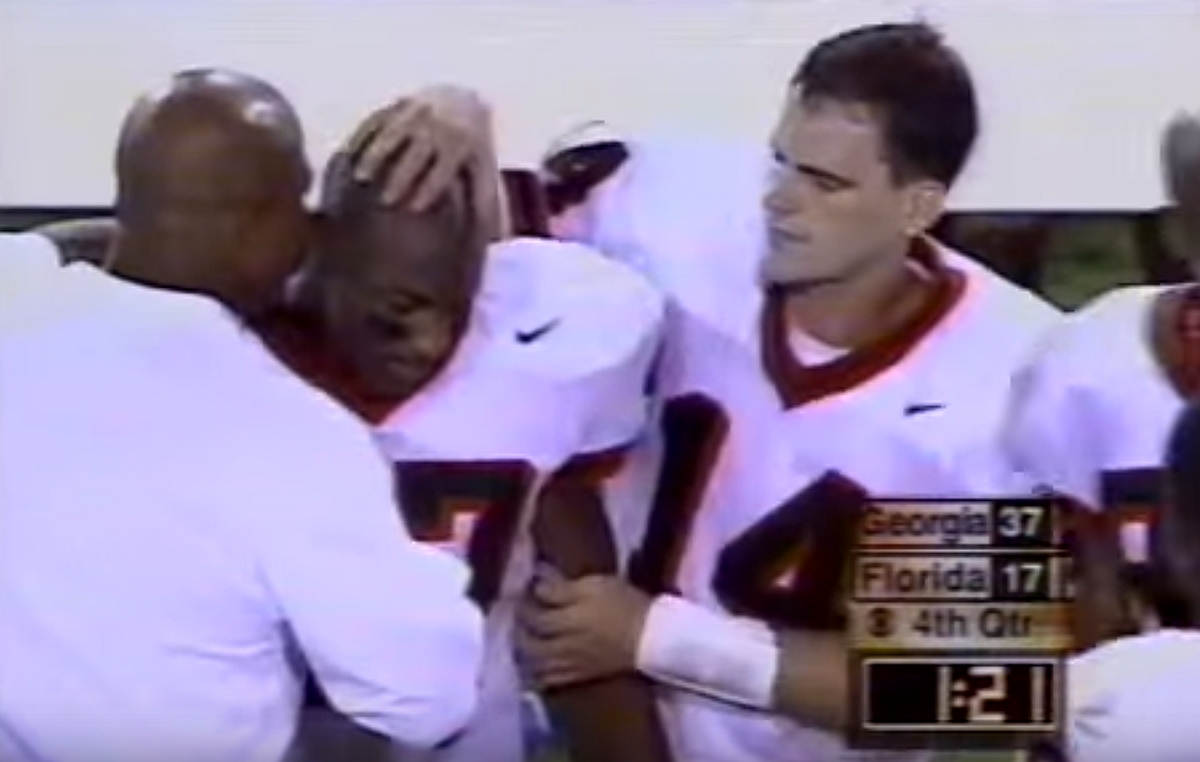 ICYMI: Mike Bobo Comes Home
A Georgia native who played quarterback for the Bulldogs from 1994-97 and was an on-field coach for the program for 14 seasons, Mike Bobo is returning to the Georgia football program as Offensive Analyst, according to an announcement from head coach Kirby Smart Friday.
A veteran coach in the Southeastern Conference, Bobo spent the 2021 season as offensive coordinator at Auburn. He worked in 2020 at South Carolina as offensive coordinator and quarterbacks coach after his five-year stint as head coach at Colorado State.
At Colorado State, he guided the Rams to bowl games in each of his first three seasons, making him the lone coach in program history to accomplish that feat. Bobo also joined Sonny Lubick as the only two to coach the Rams in multiple bowl games in their careers.
Overall, Bobo's teams left their marks on the offensive record book at CSU, as his squads own three of the top six marks for total offense in a season as well as the school record for most yards per game in a season (492.5, 2017). His Rams also posted three of the top seven scoring seasons in CSU history.
Bobo spent all but one of the first 22 years of his adult life at Georgia as a player or assistant coach. While in Athens as an undergraduate, he was a record-breaking starting quarterback and then spent 16 seasons working for the program.
Bobo's 14-year stint at Georgia as a full-time coach began in January 2001 when Mark Richt hired him as quarterbacks coach. Bobo had previously worked on the football staff in an administrative role in 1998, then as a graduate assistant in 1999.
Bobo was originally hired by the Bulldogs in 2001 under Richt as quarterbacks coach and remained in that role through 2007. He took on the task of being offensive coordinator in 2008 and stayed in that spot until accepting the Colorado State head coaching position following the 2014 season.
Bobo played a pair of seasons with Smart in 1997-98 at Georgia and coached alongside him in 2005 when Smart was running backs coach for a year.
During his time at UGA, Bobo helped lead the Bulldogs to 135 victories, including two SEC championships, five SEC Eastern Division titles and eight bowl victories. The 2012 Broyles Award finalist held the offensive coordinator spot for 92 games with the Bulldogs, scoring 30-plus points 57 times, 40-plus points 29 times and more than 50 points 13 times.
In fact, four of the top five seasons for average yards per game in history for the Bulldogs came under Bobo, including the school record mark of 484.15 in 2012.
Bobo guided several talented quarterbacks at Georgia, including Aaron Murray, Matthew Stafford and David Greene, along with wide receiver A.J. Green, running back Todd Gurley and many others. In all, Bobo helped mold four first-round NFL draft choices at Georgia: Stafford (No. 1 in 2009), running back Knowshon Moreno (No. 12 in 2009), Green (No. 4 in 2011) and Gurley (No. 10 in 2015).
Prior to joining Richt's staff at Georgia, Bobo served one year as an assistant coach at Jacksonville State.
Bobo was a quarterback for the Bulldogs from 1994-97, throwing for 6,334 yards, the seventh-most all-time by a Georgia quarterback, and set several Georgia passing records. As a senior in 1997, he threw for 2,751 yards on 199 completions in 306 attempts and had 19 TD to just eight interceptions.
Bobo, a native of Thomasville, Ga., and his wife, Lainie, have five children, a son Drew, who is a recent Bulldog signee; triplets Olivia, Jake, Ava Grace, and Kate. His father, George, was a long-time successful high school coach in Georgia.
---
Georgia (6-14, 1-6 SEC) vs. Vanderbilt (10-9, 2-5 SEC) Tonight
Date: Saturday, January 29, 2022
Tipoff: 6:00 p.m. ET
Location: Memorial Gymnasium (14,316) in Nashville, Tenn.
Watch: SEC Network (Dave Neal, pbp; Jon Sunvold, analyst)
Listen: Georgia Bulldog Sports Network – Flagship: WSB AM 750; XM: 310; SXM App: 971. (Scott Howard, play-by-play; Chuck Dowdle, analyst; Adam Gillespie, producer)
The Starting 5…
• Jaxon Etter is shooting 76.9 pct. from 3-point range in SEC play, 26.9 pct. better than any other player averaging 1.0 3FG.
• With 114 assists on the season, Aaron Cook is just $1.10 – or 11 dimes – from joining UGA's top-20 single-season leaders.
• Georgia leads the SEC in FT pct. in conference games, connecting on 82.0 percent of its trips to the line in league play.
• Braelen Bridges is 3 made FGs shy of qualifying for NCAA leaders…or his .618 FG pct. would rank No. 8 nationally.
• UGA's seven first-year transfers combined to score 4,782 points at their previous schools.
The Opening Tip
The Georgia Bulldogs look to continue the momentum from a mid-week victory over Alabama when they venture to Nashville and face Vanderbilt on Saturday evening.
Georgia outscored the Crimson Tide 20-10 over the final 5:12 on Wednesday in Athens to notch its first SEC victory of the season following several near misses. The Bulldogs were up at halftime in three of their four games prior to the win over Alabama – and owned double-digit leads in two of those contests.
The trip to the Music City completes a travel-dominant portion of Georgia's schedule.
After opening SEC play with a heart-breaking, last-second 81-79 home setback to Texas A&M on Jan. 4, the contest at Memorial Gymnasium is UGA's fifth road game in seven contests. The Bulldogs also visited Lexington, Starkville, Auburn, and Columbia (of the South Carolina variety) during that stretch.
One of Georgia's two home dates in the span was a 73-66 setback to Vanderbilt two Saturday's ago.
The good news about a travel-dominant January is that it's countered with a home-heavy February slate. Five of the Bulldogs' eight outings in the calendar's shortest month will be at Stegeman Coliseum.
---
Jump To Comments