Today's Contents – Click to Read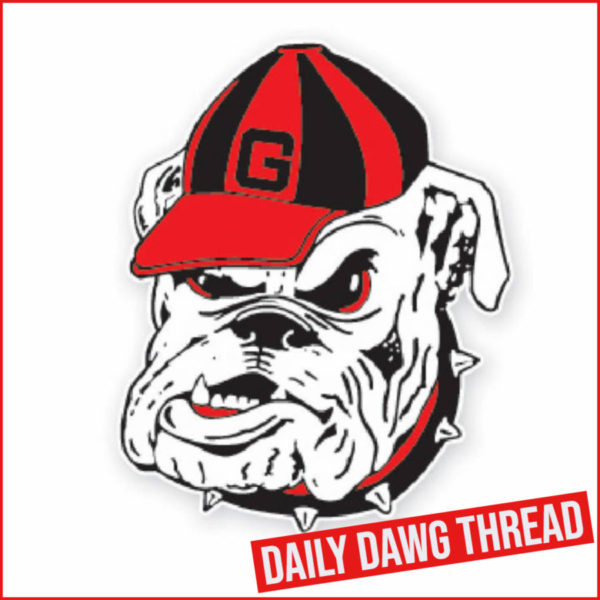 ---
T&F: Titiana Marsh, Jamari Drake and Elena Kulichenko Shine At NCAA Championships
Bulldog senior Titiana Marsh traveled her top distance on her final attempt in the triple jump to finish fifth on the last day of the NCAA Outdoor Track & Field Championships in Eugene, Ore., Saturday.
Marsh, a native of Chester, Va., has now scored for two consecutive years in the triple after taking seventh in 2021. On Saturday, Marsh entered the final round in ninth and then registered an effort of 13.28 meters/43 feet, 7 inches to move into sixth. A round later, she soared the second-longest distance of her season (13.55/44-5.50) to move into fifth.
Graduate transfer Jamari Drake and freshman Elena Kulichenko each collected expected Second Team All-America certificates in the high jump with top-12 finishes also on Saturday.
Thanks to Marsh's contribution, the Lady Bulldogs scored four points and tied for 45th. The top three finishers were Florida (74), Texas (64) and Kentucky (50).
On Friday, the Bulldog men finished fifth overall with 32 points and were powered by six scorers, including silver medalists junior Matthew Boling (200-meter dash) and senior Darius Carbin (high jump).
Other than the decathlon running Wednesday-Thursday and the heptathlon going Friday-Saturday, the meet was set up to be a men's competition on Wednesday and Friday and a women's competition on Thursday and Saturday.
Full Results: To check out full results of the four-day season finale, please check: http://gado.gs/9dw
Coach Caryl's Comments: "Titiana answered the challenge in the triple jump today and displayed the type of performances we want from our upperclassmen," said Georgia head coach Caryl Smith Gilbert. "I am proud of how she finished the meet out for us. Our for women got an up close and personal view of how tough the competition is at this level. We have a long way to go but I am encouraged about the pieces from this team we have coming back and the elite additions we will have for next season. GO DAWGS!"
The Lowdown: Marsh improved from 13.21/43-4.25 on jump number two to 13.28/43-7 on her fifth attempt. She then bettered that mark to 13.55/13.44 on her final try. Marsh was making her third appearance in the triple at the NCAA Outdoor Championships. She was a First Team All-American after taking seventh last year and finished 15th in 2019. Earlier this week, she finished 11th in the long jump after qualifying in both for the second straight year.
Kulichenko, a native of Odintsovo, Russia, cleared her opening height in the high jump cleanly before passing over at 1.80/5-10.75 on her first try to finish 11th. Drake had first-attempt clearances at her first two heights before clearing 1.80/5-10.75 on her second attempt to finish one spot behind in 12th. Drake, who hails from Springfield, Ill., made stops at Southern Mississippi and New Mexico before arriving in Athens for her graduate season.
While the collegiate season is now complete, a number of Bulldogs are expected to compete at a variety of summer meets, including the USATF Championships on June 23-26 and World Athletics Championships on July 15-24 in Eugene.
Today's Contents – Click to Read
---
Adonai Mitchell Photo Gallery
Watch a fullscreen slideshow
HERE.
Today's Contents – Click to Read
---
Jump To Comments