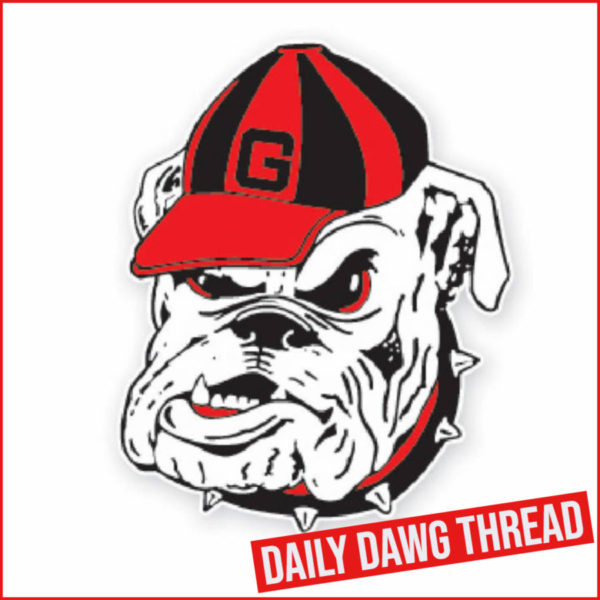 ---
CFB offenses didn't "evolve" – The rules changed
Starting just a few years ago, we began to read accounts of the "evolution" of college football offenses. I thought there had to be more to the story than offensive techniques developed by innovators like Chad Morris and Joe Tiller. Read option offenses and later RPO-based offenses have been heralded as the product of inspired, modern coaches. My thought was, why now? What could have changed in the environment of college football to foster offensive imagination? I think it was a rule change.
Until the opening game of the 2009 college football season, there had been a rule in college, and pro football (NFL rule has not changed) that prohibited an offensive lineman from being more than one yard beyond the line of scrimmage before a pass was thrown. However, when UGA traveled to Oklahoma State to open the season, the rule had changed to three yards.
A two-yard difference may not seem like much of a change, but to an offensive lineman with a linebacker opposite, the difference is night and day. In 2008 the o-lineman could take one step (assuming for simplicity that one step equals one yard) in the direction of the linebacker without being illegally downfield. When he returned to the lineup in 2009, his step limit had been tripled – giving his offense more time before the defense can read run/pass, creating stress on the defense.
Here is a quote from a guys who most folks would consider and expert:
"It's challenging as a defensive guy to be able to adapt and adjust to the way the game is played now. But I think the rules in college football have sort of ignited the change throughout the game. Blocking three and a half yards downfield on a pass play, which leads to RPOs, is a dramatic change in the way you play football. You need to be spread out to do that. To be able to block downfield on a pass behind the line of scrimmage, aight, which is just a rule that applies in college football, changes the game in terms of how you throw screens and how you pick people and run people in the flat. And those are real challenging things to try to defend because they all create tremendous run-pass conflicts for defensive players.

Source: Nick Saban Has Blunt Admission On College Football Changes
---
UGA Swimmer Selected for Canadian Olympic Team
Former University of Georgia swimmer Javier Acevedo was selected Thursday morning for the Canadian national swimming team at the 2020 Summer Olympics in Tokyo.
Acevedo will represent Canada for the second-consecutive Olympic Games, previously finishing 33rd in the 100-meter backstroke in 2016 in Rio. For this year's Games, the Scarborough, Ontario native will be eligible to compete in the 4×100-meter freestyle relay, following a fourth-place time of 49.32 in the 100-meter final Tuesday evening at the Canadian Olympic Trials in Toronto.
Acevedo recently completed a terrific career with the Bulldogs, earning 17 All-America citations over his career (2016-21). This past season, he reached the A final in three events at the NCAA Championships and earned his second career SEC individual title in the 100-yard backstroke. He currently holds school records in the 200-yard backstroke, 200-yard freestyle relay, 400-yard freestyle relay, 200-medley relay, and 400-medley relay, along ranking second in the 100-yard backstroke. He graduated from Georgia in May with a bachelor's degree in Psychology.
With the addition of Acevedo, nine former members of the Georgia swimming and diving program have qualified for the Tokyo Games, along with the appointment of Tom Cousins Head Coach Jack Bauerle as a U.S. assistant coach. The seven swimming alums named to the United States team marked the most of any NCAA program.
GEORGIA OLYMPIANS
United States
Jack Bauerle – men's assistant coach (sixth appearance)
Gunnar Bentz – 200m butterfly
Nic Fink – 200m breaststroke
Hali Flickinger – 200m butterfly, 400m IM
Natalie Hinds – 4x100m freestyle relay*
Chase Kalisz – 200m IM, 400m IM
Jay Litherland – 400m IM
Allison Schmitt – 200m freestyle, 4x100m freestyle relay
Olivia Smoliga – 4x100m freestyle relay
Andrew Wilson – 100m breaststroke, 200m breaststroke*
Singapore
Freida Lim – 10m platform diving
Canada
Javier Acevedo – 4x100m freestyle relay
*Denotes post-graduates training with Athens Bulldog Swim Club pro group under Coach Bauerle
---
Today's Photo Gallery – 4th Quarter Georgia vs. Tennessee 2018
Watch a fullscreen slideshow
HERE
.
Click
HERE
for our mobile photo app.
These photos can be viewed, downloaded
HERE
.
Jump To Comments