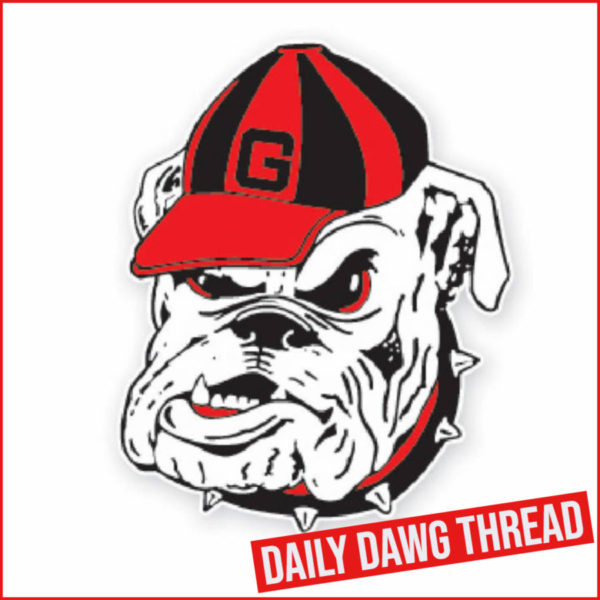 ---
BASEBALL: UGA Will Begin NCAA Championship Run at Chapel Hill Regional
The University of Georgia received an at-large bid to the 2022 NCAA Baseball Championships and will be a No. 2 seed in the Chapel Hill, N.C., Regional, June 3-6, it was announced Monday.

Georgia will be making is 13th NCAA Tournament appearance and first since 2019 when it earned one of the top eight national seeds and played host to a regional at Foley Field. The Bulldogs (35-21) will open against red-hot Virginia Commonwealth (40-18), winners of 15 straight and back-to-back champions of the Atlantic 10, on Friday with the game time to be announced. The host North Carolina Tar Heels (38-19), who are the No. 10 national seed, recently captured the Atlantic Coast Conference Tournament title. UNC will battle Hofstra (30-21) in its opening game.
The Bulldogs are 50-32 all-time in the in 12 NCAA regional appearances. Georgia has won six regional titles, four super regional championships and made six trips to the College World Series. The Bulldogs claimed the 1990 national title and reached the CWS Finals in 2008. Georgia will be going on the road for an NCAA Regional for the first time since 2011 when it traveled to Corvallis, Oregon. Georgia went 2-2 at the regional held on the campus of Oregon State.

In 2022, there are 16 four-team regionals that comprise the field of 64. The NCAA Tournament field, the top 16 seeds and the bracket all were released Monday on ESPN2. If a team wins its regional, it advances to a Super Regional, June 10-13. In Super Regional action, eight sites play host to a best-of-three game series with the winners earning one of eight spots to the College World Series in Omaha, Neb. (June 17-27).

"We're very excited to still be playing and getting ready to go out and practice now for a real challenging regional," said Georgia's Ike Cousins head baseball coach Scott Stricklin. "Hopefully, our best baseball is ahead of us. We're going to do a lot of research after practice on VCU. They have been good for a long time. We'll be watching a lot of video; they'll be watching a lot of video on us. We'll get to know VCU as good as possible, and it should be a great matchup on Friday."
In school history, Georgia has never faced VCU or Hofstra, and the Bulldogs are 15-12 all-time against North Carolina. The winner of the Chapel Hill regional will face the winner of the Stillwater, Okla. (Oklahoma State) regional. The Cowboys (39-20) are the No. 7 overall seed.
Tickets packages for the NCAA Chapel Hill Regional weekend will go on sale Wednesday at noon through the UNC Ticket Office at 919-962-2296 or 800-722-HEEL (4335). Single-game tickets will be available starting Thursday at noon. They will be $15 for a single game, $60 for full session tickets. Parking will be available in the Rams Head Deck for $10 and in the Craige Deck for free (levels 5-9). Beginning at 5 p.m. Friday through Sunday, there will also be free parking available in the Bowles Lot, the Raleigh Road Visitors Lot and on Stadium Drive. Disability parking is available for $10 in the Rams Head Deck. Ridge Road will be closed to through traffic for the weekend.

Gates will open two hours prior to first pitch, and they will clear the stadium between games.

2021 NCAA Chapel Hill Regional Schedule
Friday, June 3
Game 1: #1 North Carolina (38-19) vs. #4 Hofstra (30-21), 2 p.m.
Game 2: #2 Georgia (35-21) vs. #3 VCU (40-18), 7 p.m.

Saturday, June 4
Game 3: Loser Game 1 vs. Loser Game 2, TBA
Game 4: Winner Game 1 vs. Winner Game 2, TBA

Sunday, June 5
Game 5: Winner Game 3 vs. Loser Game 4, TBA
Game 6: Winner Game 4 vs. Winner Game 5, TBA

Monday, June 6
Game 7, if necessary, TBA
---
MGOLF: A Season and A Career End At The NCAA Championships
With a short tap-in for par and ardent hugs from his coaches, teammates, and father, the noteworthy career of Georgia golfer Trent Phillips came to an end on Monday in the NCAA Championships at Grayhawk Golf Course.
Phillips rewrote the Bulldogs' record book during his stint in Athens. He finished with a career scoring average of 70.35, eclipsing the school mark of 70.87 set by Lee McCoy from 2013-16. Phillips previously set the tournament scoring record of 20-under at the 2020 Ka'anapali Collegiate Classic. He wound up with the Nos. 2, 6, 7, and 11 single-season scoring averages, and he finished third with 24 top-10 career finishes. Phillips became the first Bulldog to earn four First-Team All-SEC honors and he is just the fourth four-year Bulldog (joining Kevin Kisner, Brian Harman, and Russell Henley) to never miss a tournament as he went 41-of-41.
"It's an emotional day for us because it was Trent's last round," Georgia head coach Chris Haack said. "He has been an incredible player, competitor, and leader for our program. Trent came to work each and every day of his career. He is a special young man, and I will miss seeing him around our building. He played consistently well for four years. Our coaches and players respect everything he has done."
Phillips will begin his professional career on Thursday in the Korn Ferry Tour's REX Hospital Open. He earned a sponsor exemption by winning The Williams Cup earlier this season.
"Playing for Georgia has been a dream come true," Phillips said. "I made friendships and relationships that will last a lifetime. I knew I would tear up coming off that last hole because it's been so special competing for the Bulldogs. I am looking forward to starting my pro career and joining all of the other Georgia players out there."
Playing Grayhawk's par-70, 7,289-yard layout, the Bulldogs fired a final-round 19-over 299 to wind up at 51-over 1,171 and tied for 12th with Georgia Tech.
Juniors Connor Creasy and Ben van Wyk paced the Bulldogs on Monday as each signed for a 3-over 73. Junior Nicolas Cassidy added a 5-over 75 and Phillips posted an 8-over 78. Freshman Maxwell Ford had Georgia's non-counting round of 10-over 80.
Van Wyk was the top Bulldog in the field, placing 37th at 10-over 290. Phillips came in 57th at 15-over 295, followed by Ford in 61st at 17-over 297, and Cassidy at 23-over 303. In his two rounds as a substitute, Creasy fired a 3-over 145.
"We are disappointed with the outcome, but I'm not disappointed in the effort of our team," Haack said. "Our guys were really battling throughout the last four days. This was a learning experience for us, and we will all be better and tougher because of this test of golf."
---
MBB: Georgia's 2022 Roster Additions
Georgia has signed seven newcomers who will join the Bulldogs for the 2022-23 season, head coach Mike White announced on Monday.
The group includes a fifth-year player (Mardrez McBride from North Texas), a senior (Terry Roberts from Bradley), three juniors (Frank Anselem from Syracuse, Justin Hill from Longwood and Matthew-Alexander Moncrieffe from Oklahoma State), a sophomore (Jusaun Holt from Alabama) and a true freshman (KyeRon Lindsay from Denton, Texas). Because of eligibility extensions due to the COVID-19 pandemic, Anselem, Hill, Holt, Moncrieffe and Roberts could play one more season than their classifications would traditionally indicate.
"We're very excited about this group of signees," White said. "These young men represent different positions and skill sets individually. Collectively, they represent versatility and an excitement to be at Georgia. All of these young men have been a part of winning at at least one spot along their journey."
Of the transfers, five (Anselem, Hill, Holt, McBride and Moncrieffe) played on teams that reached the NCAA Tournament in either 2021 or 2022 and the sixth (Roberts) helped lead Florida SouthWestern to a No. 1 ranking in junior college during 2020. The freshman, Lindsay, played for two top-10 ranked teams in Texas 6A at Denton Guyer High School.
Four of the newcomers have strong ties to the state of Georgia. Anselem, Holt and McBride played high school basketball in the Peach State, and Lindsay's father is originally from Savannah.
Anselem, a 6-10 center from Lagos, Nigeria, has played for Syracuse during the past two seasons. Anselem logged action in 32 games during the 2021-22 season, including six starts. He averaged 2.6 points and 3.8 rebounds per game as a sophomore, with season highs of nine points and 15 boards against Florida State second round of the ACC Tournament. Anselem's playing time increased significantly late in the season. After averaging 9.7 minutes in the first 22 games, he logged 23.9 mpg in the last 10 outings.
Anselem was originally ranked as one of the top-100 prospects overall and the No. 9 center in the Class or 2021 before reclassifying to the Class of 2020. He played three seasons of high school basketball in the U.S., competing at Westlake High School in Atlanta as a freshman, Lincoln Academy in Suwanee, Ga., as a sophomore and Prolific Prep in Napa, Calif., as a junior. Anselem helped Prolific compile a 32-3 record while playing with Jalen Green, the No. 2 overall pick in the 2021 NBA Draft, and eight future Division I players.
Hill, a 6-0, guard from Houston, Texas, was a first-team All-Big South performer during the 2021-22 season while leading Longwood to a 26-7 overall record and a 15-1 mark in league play. He was also named to the All-Big South Conference Tournament team after helping the Lancers to the tourney title to secure the program's first Division I NCAA Tournament bid. Hill paced the Lancers offensively, averaging 14.2 points per game, and among league leaders he ranked No. 11 in scoring, No. 3 in free throw percentage (.797), No. 3 in assists (4.2 apg), No. 5 in assist-to-turnover ratio (1.6) and No. 6 in steals (1.5 mpg).
During the 2020-21 campaign, Hill was named the Big South All-Freshman team and was a three-time honoree as Big South Freshman of the Week when he averaged 11.0 points, 4.2 assists and 3.1 rebounds per game for the Lancers. He was named All-State for Class 6A as a senior at Fort Bend Travis High School, which finished 31-7 and captured the District 20-6A title in 2020.
Holt is a 6-6, guard from Tacoma, Wash., who played his prep basketball at St. Francis High School in Atlanta. Last season, he appeared in 22 games at Alabama, helping the Crimson Tide record a 19-14 record and earn an at-large bid to the NCAA Tournament. Holt scored a season-high seven points against Vanderbilt in the SEC Tournament.
A consensus four-star prospect, Holt was tabbed as the No. 81 overall prospect in the Class of 2021 by Rivals.com, as well as No. 96 recruit by 247Sports.com. He was rated as the No. 5 player in Georgia by both ESPN.com and 247Sports.com. Holt helped St. Francis compile a 100-21 record over four seasons, including back-to-back Georgia Class A Private state titles as a sophomore in 2019 and as a junior in 2020. He was named Georgia's Class A Private Player of the Year and first-team all-state as a senior in 2021 after he averaged 21.2 points, 8.3 rebounds, 4.0 assists and 2.4 steals. Holt was a second-team all-state pick as a junior when he contributed 12.9 points, 7.9 boards and 3.1 assists.
Lindsay, a 6-8, forward from Denton, Texas, has been tabbed as a four-star prospect by ESPN.com, rivals.com, 247Sports.com and On3.com. Nationally, he was ranked as the No. 87 prospect by 247Sports.com, as well as No. 103 by On3.com and No. 112 by rivals.com. Among rankings for recruits from Texas in the Class of 2022, Lindsay was listed at No. 7 by 247Sports.com, No. 11 by On3.com and in the 247Sports.com composite, No. 13 by the Texas Basketball Review and No. 16 by ESPN.com.
Lindsay, who scored 1,418 points and grabbed 847 rebounds during his career at Denton Guyer High School, was tabbed All-State for Class 6A by the Texas Association of Basketball Coaches (TABC) after averaging a double-double of 23.0 points and 11.6 rebounds per game last season. In addition, he was named MVP for District 5-6A and All-Area MVP by the Denton Record Chronicle after leading the Wildcats to a 30-6 finish. As a junior, Lindsay averaged a double-double of 19.0 points and 11.0 rebounds per game and was a first-team All-District 5-6A selection.
McBride is a 6-2, guard from Augusta, Ga., who has played the last two seasons at North Texas. He was one of only two players to start all 60 games for the Mean Green during that span, helping UNT earn bids to the 2021 NCAA Tournament and the 2022 NIT. McBride averaged 11.3 points per game last season for North Texas, which finished 25-7 and reached the second round of the 2022 NIT. He was a major contributor in UNT's 2021 postseason run that included the Mean Green's first-ever NCAA Tournament win. After averaging 6.7 points and scoring in double figures in four of 28 regular-season outings, McBride contributed 11.3 points per game and posted five double-digit outputs in six postseason contests.
McBride also played two seasons of junior college basketball at USC Salkehatchie in 2019-20 and McCook (Nebraska) College in 2018-19. He was the Most Valuable Player of both the basketball and football teams as a senior at Butler High School and led the Bulldogs to back-to-back appearances in the Georgia Class AA state basketball tournament in 2017 and 2018.
Moncrieffe is a 6-7 forward from Toronto who spent the previous two seasons at Oklahoma State. He averaged 6.6 points and 4.6 rebounds in 57 games with 21 starts for the Cowboys. Moncrieffe recorded 13 double-figure scoring outputs and five double-digit rebound counts, leading to a trio of double-doubles. He started 14 games as a freshman, including all five of Oklahoma State's postseason games in the Big 12 and NCAA Tournaments.
Moncrieffe was the first-ever two-time honoree as the BioSteel All-Canadian Player of the Year, an award previously won by future NBA lottery picks R.J. Barrett and Thon Maker. Rated as a four-start recruit by ESPN.com, rivals.com and 247Sports.com, Moncrieffe was ranked as high as the No. 64 overall prospect by 247Sports.com. As a senior, he averaged 21.8 points and 7.6 rebounds per game while leading Orangeville Prep to a perfect 15-0 record and the Ontario championship. Moncrieffe also represented Canada at the 2019 FIBA U19 World Cup and the 2017 FIBA U12 World Cup.
Roberts is a 6-3 guard from North Amityville, N.Y. He played at Bradley last season, where he was named the Missouri Valley Conference Newcomer of the Year and voted first-team All-MVC after averaging 14.5 points, 4.9 rebounds, 4.1 assists and 1.6 steals per game. Roberts was named the Missouri Valley Conference Player of the Week on Dec. 27 after averaging 24.5 points en route to capturing MVP honors at the Don Haskins Sun Bowl Invitational. Roberts also was tabbed MVC Newcomer of the Week four times.
Roberts was teammates with current Bulldog Kario Oquendo at Florida SouthWestern State during the 2020-21 season, helping lead the Buccaneers to an 18-6. Roberts average team highs of 15.0 points, 5.7 assists and 2.7 steals per game and was named to the FCSAA all-state and all-tournament teams. He was named first-team all-conference in 2021 after receiving second team accolades in 2020. Roberts finished his career as the Buccaneers' all-time leader in steals (122) and also ranks among the program's top-10 leaders in points (No. 8 with 524) and assists (No. 3 with 214).
White was named Georgia's head coach in March after averaging more than 22 wins per year in combined 11 seasons as head coach at Louisiana Tech (2012-15) and Florida (2015-22). White led the Bulldogs and Gators to postseason competition during nine of 10 possible seasons and were also a consensus pick to earn a bid to the 2020 NCAA Tournament before it was canceled.
New orders for renewable Georgia Basketball season tickets are currently available. Season tickets include reserved seats for all of Georgia's non-conference games and the Bulldogs' nine home SEC dates. Season tickets cost $285 each, plus a $150 donation to the Men's Basketball Fund (MBF). Fans wishing to reserve season tickets may do so here.
---
RB Gallery: Daijun Edwards, Kenny McIntosh, Sevaughn Clark and Kendall Milton
https://www.bulldawgillustratedphotos.com/frame/slideshow?key=P7Mg6c&speed=3&transition=fade&autoStart=1&captions=1&navigation=1&playButton=1&randomize=1&transitionSpeed=2&clickable=1
---
Jump To Comments