Jump To Top of Page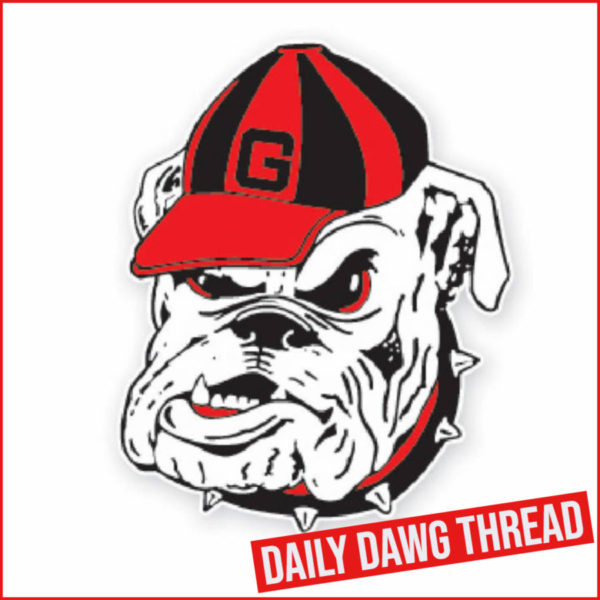 Soccer: Dawgs Win in Double Overtime, Meet Arkansas for SEC Title Sunday
Graduate midfielder Croix Bethune's winning goal with 27 seconds remaining capped off an unbelievable overtime period and sent the University of Georgia soccer team to the SEC Championship with a 2-1 win over Texas A&M Thursday evening before 1,485 spectators at Ashton Brosnaham Park.
Off a free kick from redshirt senior midfielder Nicole Vernis and deflection by senior forward Tori Penn, Bethune knocked in the winning goal, her second of the tournament and second last-minute winner for Georgia (10-4-5) this season. Penn and freshman midfielder Christian Brathwaite led the Bulldogs with three shots apiece, with the team tallying 16 overall as Texas A&M (9-7-4) racked up 27 of their own.
Sophomore goalkeeper Jordan Brown smashed her previous career high with 11 saves on the evening.
With the victory, Georgia advanced to its fourth SEC Championship appearance and first since the 2008 season. The Bulldogs will face top-seeded Arkansas on Sunday, Nov. 5 at 2 p.m. EST on SEC Network. Earlier this season, the Razorbacks prevailed, 2-1, on Oct. 5 in Fayetteville.
Texas A&M came out aggressive in the early moments, earning a pair of corner kicks within the first eight minutes. Following the initial spurt, Georgia controlled possession for most of the period, with Penn getting a great look in the 27th minute that Aggie keeper Kenna Caldwell saved. Despite controlling the run of play, a defensive lapse in the 41st minute allowed for a breakaway goal by A&M's Taylor Jernigan, giving the Aggies a 1-0 lead at the break.
In the second half, Georgia looked to regain the momentum, resulting in a handball in the box in the 56th minute. Vernis converted her third penalty of the season with a rocket equalizer into the top left corner of the net. The Aggies continued to pepper Brown in net, but the Las Vegas native held firm, including a remarkable diving stop in the 87th minute that maintained the tie.
Early in overtime, the Bulldogs broke the stalemate as senior defender Madison Haugen dispossessed A&M's Kate Colvin and passed ahead to Bethune, who set up graduate forward Hannah White for the go-ahead score in the 95th minute. The Bulldogs entered the second overtime period with a one-goal lead, but the closing moments would prove difficult.
In the 102nd minute, a foul on junior defender Jessie Dunn resulted in a penalty kick being awarded to Texas A&M. The initial penalty take was saved by Brown, but video review showed she left the line early, resulting in a second attempt for the Aggies. However, Sam Smith's attempt sailed wide to the right, keeping the Bulldogs in front. Two minutes later, a corner kick played into the box resulted in Jazmine Wilkinson leveling the score at two apiece. The match appeared to be heading into penalties until a foul on the Aggies' Margo Matula allowed for Vernis' free kick and the eventual winner by Bethune.
For Georgia, it was its first overtime victory since a 2-1 win over then-No. 5 LSU on Sept. 26, 2021, in Baton Rouge. It was also the Bulldogs' first overtime win at the SEC Tournament since topping Auburn, 2-1, in the 2010 tournament. Following Sunday's championship match, either Georgia or Arkansas will be SEC Tournament champions for the first time in program history.
---
MBB: Mike White's Pre-Oregon Interview
---
Baseball: UGA meets Kennesaw State for an exhibition Sunday
*Gates will open at 11 a.m. and will be free admission.
*The concession stands will be open and selling various ballpark treats and beverages so no outside food or drink will be allowed.
*Due to ongoing construction at Foley Field, the Bulldogs will occupy the third base dugout while the Owls will use the first base dugout. When the 2024 season begins in February, the Bulldogs will return to the first base dugout.
*Representatives from the UGA Bookstore will be on site and selling Georgia Bulldog merchandise.
A crowd of 6,235 watched the Bulldogs battle Florida in a 10-inning exhibition last Friday in Jacksonville at 121 Financial Ballpark. Ike Cousins head baseball coach Wes Johnson said he liked the way the Bulldogs competed against the Gators, who finished as the 2023 College World Series runner-up to LSU (Johnson served as the Tigers pitching coach last year).
"Florida is going to be really good on the mound," said Johnson. "You look at our at bats, and the actual result of racking up hits and runs wasn't there. However, my biggest takeaway was how we competed in the box. Also, we saw some heart rates change a little bit from what we've seen out here in our scrimmages which is what you expect. I think it's going to be good this week to get them back out there as we've worked on some things already to combat that and see how they are. I saw a lot of positives out on the mound, and we'll throw one or two more guys this weekend that didn't throw last weekend.
"I constantly tell our guys, there's always another level, so don't be satisfied where you're at now," Johnson added. "We got our foundation. We're in a good spot, and we have time to get some of our guys more comfortable in their roles."
Sunday's exhibition will conclude fall workouts for the Bulldogs who have been practicing since the end of September. Last month, the Owls defeated Georgia Tech in an exhibition in Atlanta.
---
Photo/Video Replay: Missouri's Last Athens Visit – Dawgs
Photos
Watch a fullscreen slideshow
HERE.
Box Score
Video Highlights
---
Ladd McConkey is one of eight semifinalists for the Wuerffel Trophy
McConkey's honor complements his recent inclusion as a Campbell Trophy finalist and National Football Foundation (NFF) National Scholar-Athlete Award recipient. He is one of only two players from the Southeastern Conference who are Wuerffel Trophy semifinalists and the only receiver on the list.
The Chatsworth, Ga., native was named to the Allstate American Football Coaches Association (AFCA) Good Works Team earlier this season. Redshirting as a scout team member during the pandemic shortened 2020 season, McConkey has distinguished himself as exceptional both on and off the playing field.
McConkey, a 6-0, 185-pound graduate of North Murray High School, was a pivotal part of Georgia's run to consecutive national championships in 2021 and 2022 and a 29-1 mark over that stretch. Last season, he finished with 58 receptions for 762 yards and a team-high seven touchdowns. McConkey added seven carries for 135 yards and two touchdowns while returning 16 punts for 197 yards. He helped finish the Bulldogs' record-breaking 15-0 campaign by snagging five catches for 88 yards and two scores in the College Football Playoff title game during a 65-7 rout of No. 3 TCU.
McConkey made the best out of his redshirt freshman season in 2021 to help lead Georgia to its first national championship in 41 years. He had 31 catches for 447 yards and five touchdowns, carried the ball four times for 44 yards and a score and returned five punts for 82 yards.
This season, McConkey has been limited with a back injury but has 15 catches for 242 yards (16.1 average) in just four games played during the Bulldogs' 8-0 start.
In the classroom, McConkey has been just as impressive. The SEC Academic Honor Roll member graduated magna cum laude in just three years thanks to a 3.85 GPA in Finance. He was voted to the 2022 College Sports Communicators (CSC) All-District Team and is part of the UGA Athletic Association's Leadership Academy (LEAD). McConkey is currently enrolled in the Entrepreneurship Certificate program.
---
Jump To Today's Discussion Thread