Jump To Top of Page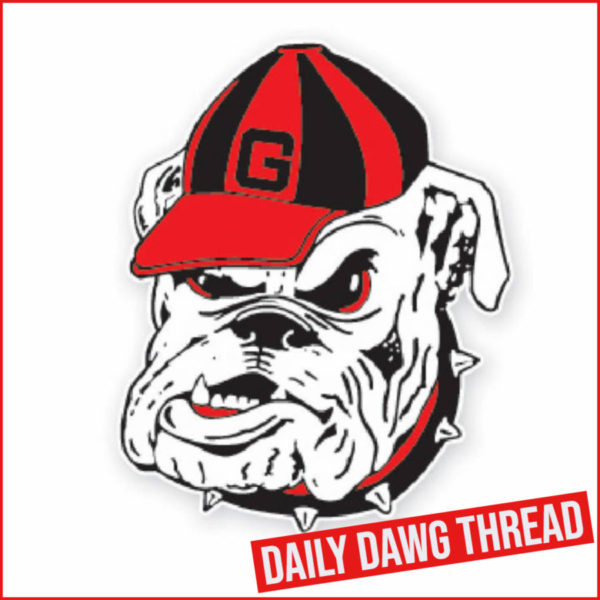 MTennis: UGA Concludes Opening Day of the ITA Southeast Regional Championships
"Great effort by our freshmen today, especially a good victory by Parker Jacques in the first round," head coach Manuel Diaz said. "These guys are working hard and getting better every day. We look forward to some more opportunities tomorrow. We'll start with two doubles matches in the morning, and following those matches, we'll see some good singles action. It will be another great opportunity to get better."
The day began in doubles action, where four-seeded Cyrus Mahjoob and Davis Taylor won their opening match but lost in round two and fell just short of the main draw. The tandem claimed their first win together with an 8-6 result against Joel Gibson and Seru Tezukam from Kennesaw State before losing their second-round match by an 8-5 score against Stetson's Riccardo Baldi and Lucas Olivier.
The Bulldogs had two freshmen of their three freshmen in singles qualifying advance to the second round. Jacques, a Huntsville, Ala. native, dropped the first set of his first match but rallied to defeat Borys Zgola 2-6, 6-3, 10-5. He then dropped his second match in straight sets against Tom Pisane in a 6-3, 6-1 decision.
Parker Mariencheck swiftly won his opening round match, 6-1, 6-2, but was unable to beat the seven seed, Rohan Sachdev, falling in straight sets. Mariencheck now stands with a 5-3 singles record. Davis Taylor battled against his first-round opponent, eight-seeded Elias Shokry, but could not pick up the win. Taylor moved into the qualifying consolation draw, where he won his second match of the day 7-5, 6-3.
The ITA Southeast Regional Championships will continue Friday, Oct. 13 at 8:30 a.m. ET, with the main draw set to begin. Day two will see two rounds of doubles and then move into one round of singles play. 
Singles Results – Day One
Qualifying Draw
Round One
Parker Jacques (UGA) def. Borys Zgola (UF) 2-6, 6-3, 10-5
Parker Mariencheck (UGA) def. Seru Tezuka (Kennesaw St.) 6-1, 6-2
[8] Elias Shokry (GT) def. Davis Taylor (UGA) 7-5, 6-3
Round Two
Tom Pisane (USF) def. Parker Jacques (UGA) 6-3, 6-1
[7] Rohan Sachdev (GT) def. Parker Mariencheck (UGA) 6-2, 6-3
Consolation round one
Davis Taylor (UGA) def. Augustine Miramontes (Kennesaw St.) 7-5, 6-3
Doubles Results – Day One
Qualifying Draw
Round One
[4] Cyrus Mahjoob/Davis Taylor (UGA) def. Joel Gibson/Seru Tezukam (Kennesaw St.) 8-6
Round two
Riccardo Baldi/Lucas Olivier (Stetson) def. [4] Cyrus Mahjoob/Davis Taylor (UGA) 8-5
---
SEC announces its 2023 SEC Football Legends
The Southeastern Conference on Thursday announced its 2023 SEC Football Legends class presented by T-Mobile, an assemblage of former football standouts who will be honored at events surrounding the SEC Football Championship Game in Atlanta in December.
The class will be honored at the 2023 SEC Football "Weekend of Champions" December 1-2 in Atlanta, Ga, highlighted by the annual SEC Legends Celebration presented by T-Mobile on Friday, December 1 at the College Football Hall of Fame in Atlanta. The group will also be recognized prior to the SEC Football Championship Game, which will be held at Mercedes-Benz Stadium on Saturday, December 2.
The 2023 Football Legends Class includes 14 former stars who excelled on the gridiron and helped write the rich history of the sport at their respective institutions. This year's class includes All-Americans, All-SEC selections, Academic All-Americans and NFL standouts. The group represents teams that won SEC Championships, won Super Bowl titles and are represented in state, school and college football halls of fame.
Below is a listing and biographies of the 2023 SEC Football Legends:
Alabama – Andre Smith, Offensive Tackle, 2006-08
Arkansas – Dick Bumpas, Defensive Tackle, 1968-70
Auburn – Ed King, Offensive Lineman, 1988-90
Florida – Shane Matthews, Quarterback, 1990-92
Georgia – Knowshon Moreno, Running Back, 2007-08
Kentucky – Wesley Woodyard, Linebacker, 2004-07
LSU – James Britt, Defensive Back, 1979-82
Ole Miss – Patrick Willis, Linebacker, 2003-06
Mississippi State – Reggie Kelly, Tight End, 1995-98
Missouri – Chase Coffman, Tight End, 2005-08
South Carolina – Marcus Lattimore, Running Back, 2010-12
Tennessee – Joey Kent, Wide Receiver, 1992-96
Texas A&M – Ray Childress, Defensive Lineman, 1981-84
Vanderbilt – Jamie Winborn, Linebacker, 1998-2000
Georgia – Knowshon Moreno, Running Back, 2007-08
Knowshon Moreno was a two-time first-team All-SEC player in 2007 and 2008, lettering those two years at running back for Georgia. For his career, Moreno finished No. 4 on Georgia's all-time top rushers list after registering 2,734 yards in two seasons. He was SEC Freshman of the Year and a Freshman All-America honoree after rushing for 1,334 yards and 14 touchdowns in 2007, joining Herschel Walker as the only Georgia players at the time to rush for 1,000 yards in their freshman season. Moreno was named first team All-America in 2008 when he rushed for 1,400 yards and 16 TDs. He was one of three finalists for the Doak Walker Award, given annually to the nation's most outstanding running back. Following his redshirt sophomore season, Moreno was selected by the Denver Broncos with the 12th pick of the first round of the 2009 NFL Draft. He played six seasons in the NFL for the Broncos and Miami Dolphins.
---
Jump To Today's Discussion Thread