Jump To Top of Page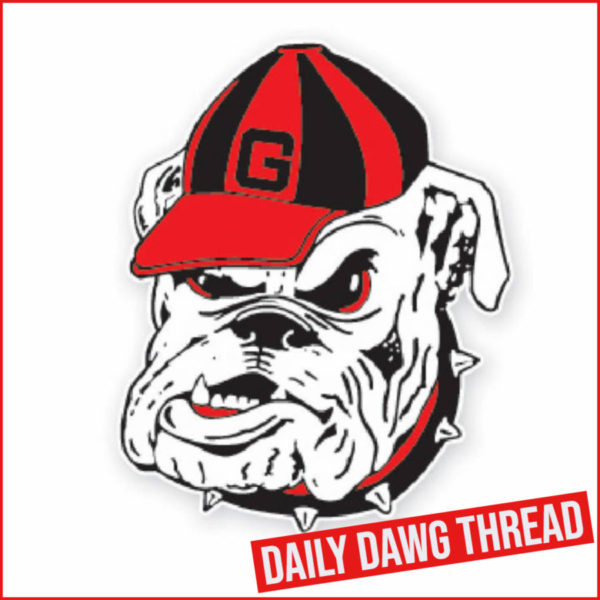 Video/Transcript: Dillon Bell and Oscar Delp Wednesday Interviews
On becoming more coachable and earning a role as a freshman…
"Everything is very fast paced here. I's a big switch from high school, especially with the heat. Having the heat and coach getting on our tail, it helped me a lot, especially when it came to big moments last year in the game. It's basically not letting the moment get too big when all the pressure is on."
On what he's seen from C.J. Smith as of late…
"C.J. is my roommate. He's been putting in a lot of work. When we don't have practice, we're always running hills or working on the jugs machine. He's definitely earned everything that's coming his way and he's a very good guy."
On what brought him to the University of Georgia from Texas…
"A.D. Mitchell and the coaching staff. But A.D., we went to the same middle school, and I used to train with him in high school as well. He's always been a guy I've looked up to from a young age." 
On his connection with Carson Beck…
"It was awesome being able to get in there and play with Carson and Brock throughout the game. It was a lot of fun. The first game I can say I really contributed to was during Samford and it was one I'll remember. It was just awesome."
On focusing on week two as a contributor on the team…
"It is definitely a big thing to get that first game under your belt. It was awesome being out there and getting to experience that with the great crowd we had last week. I think it helped to get that first game out of the way, and I'm excited for the game this week."
On the offensive improvements for week two…
"Fixing the little things, certain things on certain plays that may have gotten busted or may not have been handled as well as we have. We work those in practice just fixing the little things and going out there preparing for Ball State and what they bring."
---
WBB: SEC announces the team's 16-game league schedule for the upcoming season
The Lady Bulldogs begin conference action on Thursday, Jan. 4 against Texas A&M in Athens, before going on the road for three of the next four games, including contests at Arkansas, Florida and Missouri.
Ole Miss comes to town for a Sunday afternoon tilt on Jan. 21, as the Lady Bulldogs wrap up the month of January at Auburn on Monday, Jan. 29. Georgia opens February with back-to-back home games against Tennessee (Feb. 1) and Kentucky (Feb. 4) and will trek to Starkville to meet Mississippi State on Thursday, Feb. 8.
The final stretch of the season features three home games (Vanderbilt, Florida and LSU) and a trio of away matchups (at South Carolina, Ole Miss and Vanderbilt), before the SEC tournament begins on March 6 at the Bon Secours Wellness Arena in Greenville, S.C.
Game times and TV designations will be announced at a later date.
Georgia returns nine letterwinners and welcomes four returners to this year's roster. Last season, the Lady Bulldogs compiled 22 wins — the most for the program in five years — and advanced to the second round of the NCAA tournament under the leadership of head coach Katie Abrahamson-Henderson.
---
WTennis: Seven Bulldogs represent the program in the 2023 ITA preseason rankings
A 2022 All-American, junior Dasha Vidmanova led the way for the Bulldogs in the Division I women's singles rankings, coming in at No. 6 overall. She went a team-best 33-7 last year including 17-3 at No. 2 in the lineup. Meanwhile, junior Mell Reasco returned to the Top 50 in the preseason polls for a second-consecutive season with a ranking of No. 35. She finished the 2023 season with a 24-7 mark including 17-6 at No. 3 in the lineup. Sophomore Anastasiia Lopata is listed at No. 61 as she went 19-11 last year including 9-3 at No. 4 in the lineup.

In the Division I women's doubles rankings, the pairing of juniors Mai Nirundorn and Guillermina Grant rank No. 12 while the team of Nirundorn and Vidmanova are listed at No. 55. The Nirundorn/Grant duo posted a 21-11 record last season and played at all three spots in the lineup.

Two Bulldogs highlighted the Division I women's newcomer rankings as sophomore Alexandra Vecic enters the season with the No. 1 ranking, followed by freshman Aysegul Mert checking in at No. 6.
Georgia, under the direction of Drake Bernstein, will open its fall tournament schedule at the Debbie Southern Furman Fall Classic in Greenville, S.C. from Sept. 15-17. The Bulldogs finished 26-5 last year and advanced to the semifinals of the NCAA Championships.

Bulldogs In The ITA Preseason Rankings
Singles
Dasha Vidmanova – No. 6
Mell Reasco – No. 35
Anastasiia Lopata – No. 61

Doubles
Mai Nirundorn & Guillermina Grant – No. 12
Mai Nirundorn & Dasha Vidmanova – No. 55

Newcomers
Alexandra Vecic – No. 1
Aysegul Mert – No. 6
---
Jump To Today's Discussion Thread