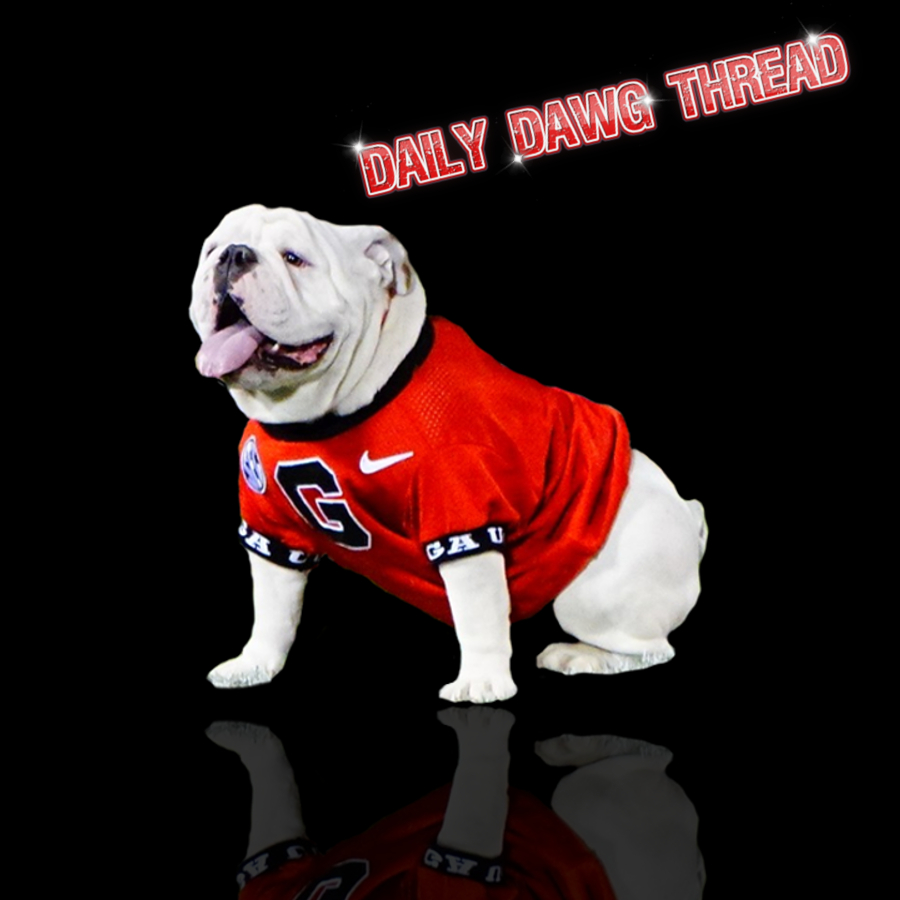 Georgia lost out on Terrion Arnold yesterday to Alabama. The Crimson Tide had the highest ranked recruiting class ever by 247Sports and Rivals, so they beat out a lot of teams for a lot of prospects. The Dawgs will now likely wait things out on the transfer market for another defensive back or 2, but mainly for the purposes of depth and experience, not a dearth of talent. Other than that possible occurrence, with what UGA has returning on the offensive side of the ball and up front defensively and the number 3 ranked class in the 2021 recruiting cycle in their own right, this 2021 offseason no news is going to be good news for the Dawgs.
Kirby Smart would love nothing more than a quiet, unassuming offseason. The 6th year Head Coach for the Dawgs is going to be returning as much, or more, fire power on offense as he has ever had. There should not be any quarterback drama as the roles of JT Daniels, Brock Vandagriff, and Carson Beck all seem to be solidified before heading into spring ball even. Daniels played his 4 debut games as a Dawg to close out the season and totally changed the Georgia offense with his ability to deliver the ball down the field, accurately more often than not, on-time. He effectively distributed the ball to the playmakers that the Georgia faithful had been patiently (maybe not so patiently) waiting for a Dawg quarterback to utilize in George Pickens, Jermain Burton, Darnell Washington, and others.
While there will always competition, Vandagriff seems to the clear-cut #2, but I would be shocked if he did not see reps in every single game in the 2021, possibly with the exception of Clemson and Florida. Even then there might be some packages or a series or 2 designed for him. The more Georgia can just navigate through the offseason, developing their quarterbacks and building the chemistry between them and one of the most talented collectives of wide outs, running backs, and tight ends UGA has ever had, the better. That also means no off the field distractions, no character issues. Should Georgia be able to open up September 4th full strength with no suspensions due to discipline issues and having navigated spring, summer, and fall camp with as little injury issues, Lord willing, as possible, the expectations should be high for the Dawgs.
The only distraction or negative chatter than Georgia should hope to have this offseason is the surrounding its secondary. New coach, relatively very little playing experience at 3 of the 5 positions, and a perceived lack of depth. All of these factors will be brought up by national media as the Achilles heel for the Dawgs in 2021. However, expect Georgia Defensive Coordinator Dan Lanning and new Defensive Back Coach Jahmile Addae to welcome the opportunity to manufacture depth with a very young, yet very talented group. Also, Kirby Smart himself is always heavily involved with the secondary as a former All-SEC safety and I'm sure newly named Defensive Analyst and former Dawg DB Will Muschamp will be of assistance developing players behind the scenes as well.
Lewis Cine and Chris Smith have played enough to be looked to as leaders for the unit heading into 2021 and their presence will be huge in directing traffic on the back end. Kelee Ringo and Nyland Green should emerge as new comers that play right away. Ringo was with the team last year but was injured. Ameer Speed, Jalen Kimber, Major Burns, Daran Branch and Latavious Brini all practiced and even played some in the 2020 season and will be turned to for bigger roles this year. Look for this group to take all the negatives and turn them into bulletin board material this offseason.
If Georgia can make it to September with the development of their secondary as their biggest issue, then it could be a special year for the Dawgs. Hopefully COVID vaccinations will progress to the point where college football fans can once again attend games and enjoy what could and should be a special year for the Georgia Bulldogs.