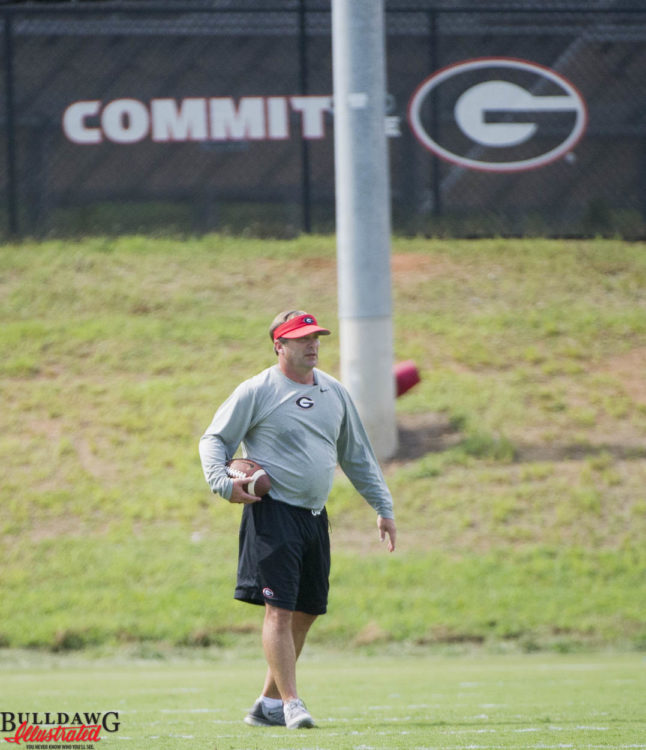 Kirby Smart understands that every team in college football is defined by the leaders they have. With this understanding, Coach Smart has stressed that through fall camp that is one of the main things he is looking for, leaders.
Leadership is not easy to come by on every team but it can come from anywhere and Kirby Smart is actively looking for guys who are willing to take that extra step forward and take up the mantle as a leader on this team. He wants guys who not only push themselves to be the best player they can be but guys who push their teammates to become a better version of themselves each day in the following practices.
Although Kirby did say that there were already some leaders on the team, guys like Dominick Sanders and Brandon Kublanow have not taken this challenge lightly and they have stressed that they want to put forth the effort to have this leadership role on the team.
However even though Kirby said he is looking for leaders, he also mentioned that he is looking to see how the other players respond to the leadership by their teammates. He does not want players on his team to have a "Me Me Me mentality" which he believes is very prevalent in college football today.
Looking for leadership will play hand in hand with Coach Smart's other two objectives for fall camp which were getting players to buy into the team concept and making sure players handle success and adversity properly. However, finding leaders is no doubt the most important objective for Coach Smart and as we edge closer to the season opener, it will be interesting to see what players step up and take on the role of leaders of this team.
[su_youtube url="https://www.youtube.com/watch?v=r7v66tpzhZE"]