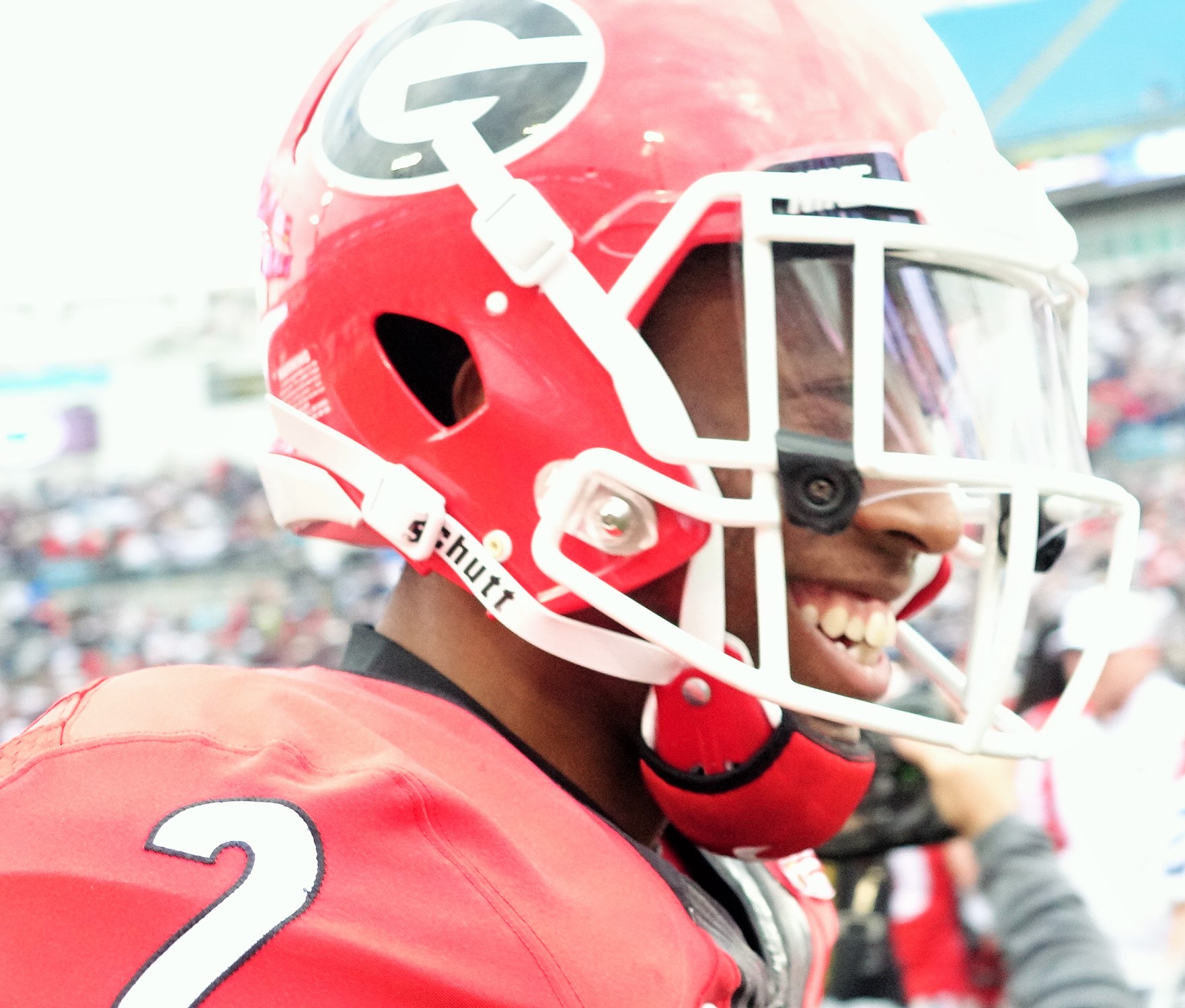 Every year there are players that didn't have much of an impact the year before that seem to come out of nowhere and become important contributors.  When you have a new coaching staff come in these players tend to emerge more often.  With that said, there are five players who I believe could become household names amongst the Bulldog Nation by the end of the 2016 season.   
#5 – Justin Young – DL
The thinnest position on the Bulldogs roster this season is the defensive line.  With Jonathan Ledbetter likely to be suspended, Chauncey Rivers dismissed and four senior contributors having graduated there is a big need for contributors.  Young was a monster defensive tackle for Grayson who used his quickness and non-stop motor to be a disruptive force in the backfield.  This spring he showed flashes and with his work ethic in the weight room this summer Young is going to get opportunities and it won't be a surprise to see him take advantage.
#4 – Jackson Harris – TE
Harris seems to be the forgotten man at TE for the Bulldogs with Jeb Blazevich returning and incoming studs Isaac Nauta and Charlie Woerner poised to earn snaps.  However, it would be unwise to discount Jackson's abilities and potential.  The 6'6 254 pounder has the size to be a mauling blocker at the line of scrimmage and the soft hands to make the big catch on third down to move the chains.  He is a also a big time size mismatch in the redzone that has the potential to make an impact.
#3 – DeAndre Baker – CB
The former Miami Northwestern product came to Georgia with the reputation of being a fearless quick twitch athlete that excelled at locking down opposing receivers in man coverage.  Under Jeremy Pruitt last season the Bulldogs played a lot more bail out technique and zone coverage to keep the opposing receivers in front of them.  Baker struggled with that but with Kirby Smart and Mel Tucker now in charge the Bulldogs will be playing a lot more man coverage.  With Baker's natural Miami swagger I expect him to carve out a role this season.
#2 – Lamont Galliard – OG
There is a lot of competition on the offensive line at the guard positions but Lamont Galliard is someone to keep a close eye on.  The former defensive lineman made the move to offensive line last season and made some progress over the course of the year but made a huge jump this spring under the tutelage of Sam Pittman.  Galliard is extremely athletic and very powerfully built.  He quickly earned a reputation as one of the strongest run blockers and a handful to deal with.  If Isaiah Wynn does in fact remain at LT then Galliard will get a long look at left guard.
#1 – Jayson Stanley – WR
Stanley may be the most physically gifted receiver on the UGA roster.  At 6'2 210 pounds he brings an impressive physical stature to the WR position and he is also one of the fastest players on the UGA roster.  In the spring he demonstrated that he was fully recovered from his knee injury and was a handful for UGA's cornerbacks routinely exploding behind them to create big play opportunities.  Coach Chaney loves to stretch the field vertically and Stanley may be the most capable player on the roster of doing just that.