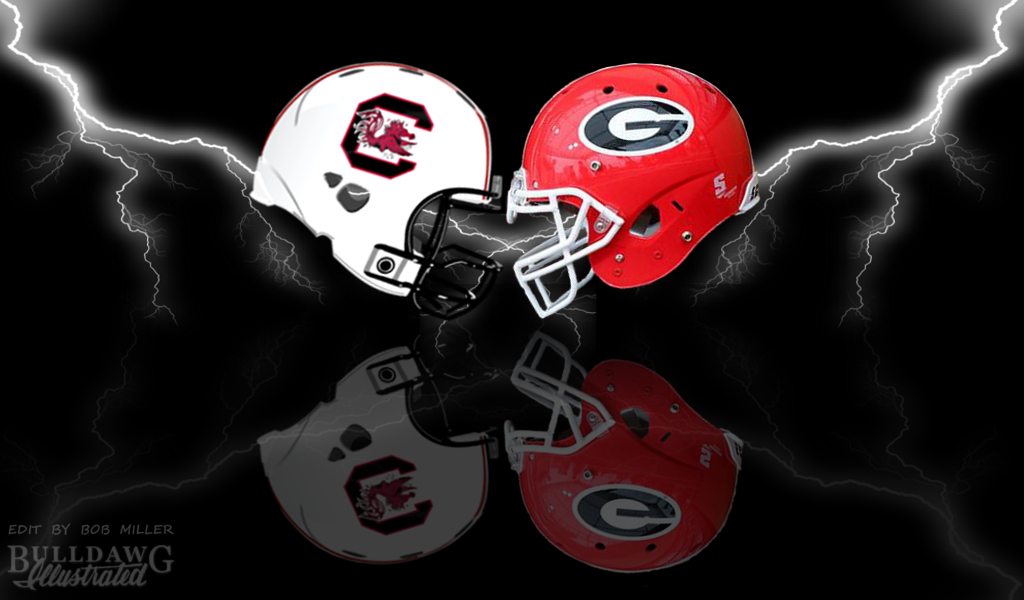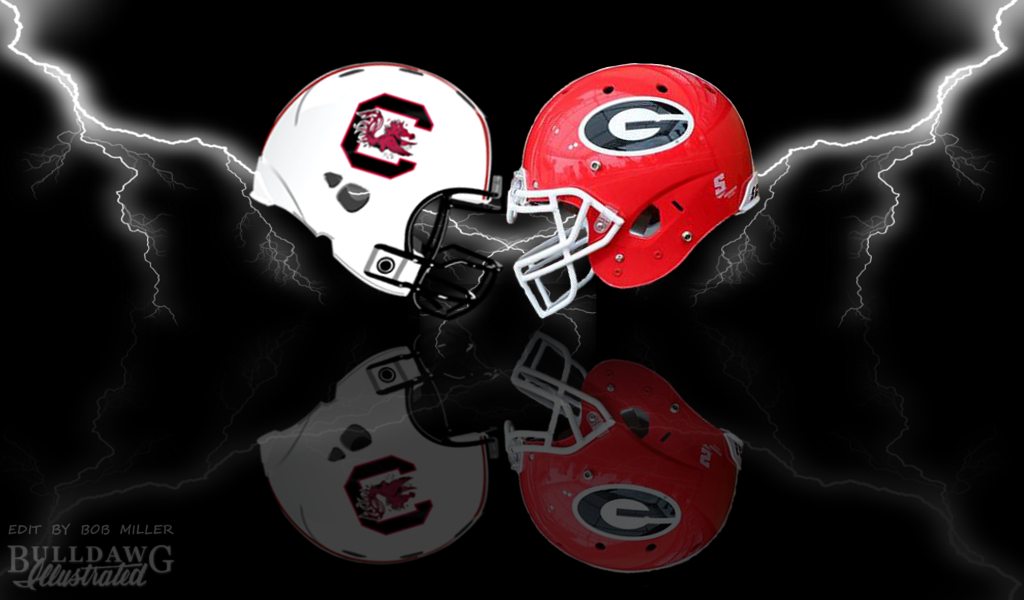 It sets up as one of the biggest Georgia vs. South Carolina games of all time, as the Bulldogs and Gamecocks kick off at 3:30 p.m. Saturday afternoon between the hedges. The Dogs trying to match the energy and fire on display in Jacksonville, where Georgia basted Florida 42-7 to improve to 8-0 and 5-0 in the Southeastern Conference, while vaulting to No. 2 in the nation. The Gamecocks are one of the hottest teams in the conference, coming off a hard fought 34-27 victory over Vanderbilt to improve to 6-2, 4-2 in the conference.


These two have met in some big games throughout the years. Back in 1980, on November 1, the week before the unforgettable Buck Belue to Lindsay Scott 93-yard touchdown and the 26-21 victory over Florida, the Bulldogs beat the Gamecocks 13-10. Georgia moved to 8-0 against an excellent once-beaten South Carolina squad. That game was the Bulldogs first of the season on television and pitted the country's two top tailbacks – eventual Heisman Trophy winner George Rogers and freshman sensation Herschel Walker. "The Goal Line Stalker" out rushed Rogers, his 219-yard day highlighted by a spectacular 76-yard touchdown run, self-described as his best at Georgia.


In 2012, South Carolina blew Georgia out 35-7 in Columbia, the Gamecocks would finish 11-2, No. 7, while the Bulldogs came inches from winning the SEC and playing for the national title.


The stakes are sky high.


Every goal imaginable is there for Georgia. The Gamecocks, could derail Georgia's dreams, and make a play for the SEC Championship Game.


The challenge again for the Bulldogs is maintaining the focus. So far, so great. Since that 20-19 victory at Notre Dame, which so felt like the win that the Bulldogs over the proverbial hump, Georgia's last six wins have all come by at least 25 points. Most notably, three teams that beat Georgia last season – Tennessee, Vanderbilt, and Florida – have been squashed 41-0, 45-14 and 42-7, respectively.


These two head coaches, Kirby Smart and Will Muschamp, are close friends and Georgia alums. Both are doing great work in their second seasons in Athens and Columbia, and for the winner Saturday, this 2017 season gets even sweeter.




---
Recent Articles by Jeff Dantzler


[pt_view id="b358db4n1f"]