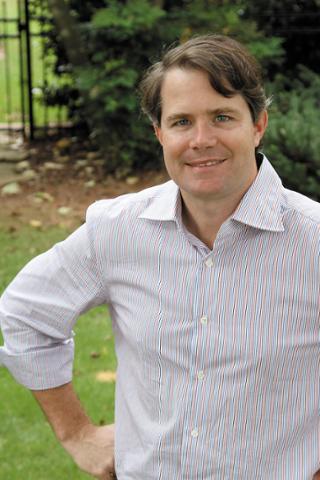 Welcome back Bulldog Nation from the bye-week. While I don't have the power to erase the last three games of our beloved Bulldogs, I am in a lot better frame of mind to try to make sense of the disappointing stretch. With that being said, as our cover reflects "Bringing Soul Back to Georgia-Florida" is our principle goal for this issue of Bulldawg Illustrated. There are several different meanings to this, so let me begin …
Unless you have lived under a rock the last three decades, you very well know that Georgia- Florida hasn't had the winning soul that many older Bulldog fans enjoyed under Vince Dooley's 25 years at the helm. Coach Richt did manage five wins in 15 years, but I think we would all agree that the annual trip to Jacksonville was his Kryptonite. I certainly don't bring this up to cast stones, but rather to present the opportunity that Kirby Smart has by starting off his Georgia- Florida record with a victory.
By now, I think we can all agree that our team has some deficiencies that will certainly make getting the W in JAX difficult. However, it is the job of a loyal fanbase to believe in their team, no matter what. For that reason when we were brainstorming ideas for our Georgia-Florida cover, our goal was to come up with something unique that combined our hometown of the Golden Isles with the game.
These days, two of the Golden Isles' biggest assets are Southern Soul Barbecue and the large amount of PGA golfers that call it home, including many former Georgia golfers. What I admire most about these former Dawgs, like Hudson Swafford, Harris English and Brian Harman (who are on the cover), is their continuing support of the University of Georgia. Each fall when the current UGA team hosts their Bulldog Open in Athens, provided they are not on tour, former players show up in droves to support Coach Chris Haack and UGA's program. And on Saturday when toe meets leather in Jacksonville, you can bet that these same golfers will be in the stadium rooting for their Dawgs. You just gotta love this kind of loyalty and support of the Bulldog Nation community.
Speaking of loyalty and support, Griffin Bufkin and Harrison Sapp (owners of Southern Soul) also exemplify love of community. It's been a few weeks now since Hurricane Matthew wreaked havoc on the Golden Isles, but it was an event that will never be forgotten. As soon as it was humanly possible, Southern Soul had its smokers rolling to serve anyone who didn't evacuate the storm. But they weren't alone, as folks like Halyard's owner Dave Snyder (and UGA alum) contributed to the cause. And on the mainland in Brunswick, a team from the Sea Island Company was literally cooking meals for folks weathering the storm at the Holiday Inn, owned by Bulldog supporter and alum, Bruce Dixon. And there are countless other stories of our area coming together.
Interestingly enough, we took the photo of the former UGA golfers at Southern Soul the Monday before Hurricane Matthew. The fact that the Golden Isles will be open for business for Georgia-Florida is a miracle. The soul of this community is very much alive and anxiously awaiting the Bulldog Nation. Everyone here is ready to show Georgia fans the amazing hospitality that this area is renowned for. However, when you get in your bus, car or boat to Jacksonville on Saturday morning, your number one goal is bringing soul back to Georgia-Florida, which means getting the W.
Enjoy this issue of BI. Let the soul revival commence … Go Dawgs!!!