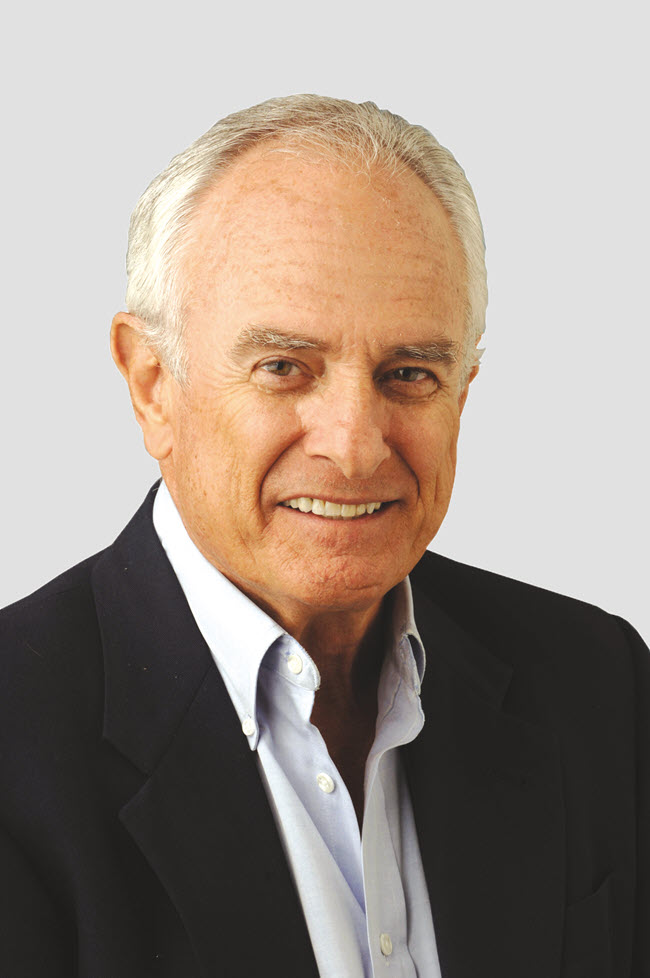 Seeing someone flourish in business which reflects that they are truly happy with their occupation, makes you realize the ultimate fulfillment beyond family compatibility is to passionately enjoy what you do when it comes to gainful employment.
As you travel the road of life, you encounter many who are overachievers and noteworthy producers.  They embrace the work ethic as a gratifying endearment.  They consider business an opportunity to identify with the American dream—salt-of-the-earth types who, for generations, have made America great.
I have a friend, one of the aforementioned, with a home in Bogart, just 10 miles west of Athens. His business address is Hernando, Mississippi, however, and when there is a reason for him to go there, he simply goes out to Ben Epps Field in Athens, cranks up his Piper JetProp, and flies himself to the Magnolia State, where his company remanufactures aircraft container loaders.   The sprawling complex of FedEx, the shipping giant, is located 25 miles from Chris' building and has been a customer of his for years.
When a FedEx package arrives at your doorstep, the same as it might in Nogales, Arizona; Brownsville, Texas; Nome, Alaska; Overton, Nevada; Sault St. Marie, Michigan; or Katmandu, it may well have been loaded onto one of FedEx's 650 planes which daily deliver an average of 6.21 million packages around the world by one of Chris's efficient container loaders.  That is a lot of packages that require considerable handling, which means the entire operation, like the NFL draft, is always on the clock.  
We probably would not be telling this story if it hadn't been for a Sunday afternoon ritual back in the Atlanta suburb of Chamblee in the early seventies.  At the mere mention of that time in his life, This will bring pause to the conversation and speak reverently about his parents and preach aloud what is on his heart.  "My late parents Betty and Gerald Davis were devout Southern Baptists who taught me to work hard and treat others as you would want to be treated.  I owe my success to them."
As the conversation moves forward, he begins to smile widely at the memory of his parents, and it becomes prolonged when he recalls how they would, on those Sunday afternoons, drop him off at Peachtree DeKalb Airport, where he wandered about all the parked planes, pining for the day when he would be able to solo.  His passion took root back then and has never waned.
Even today, he can't wait to settle into the cockpit of his single-engine aircraft and rise above scars, debris, and littler that one often confronts on the ground.  
Following graduation from Georgia Southern in 1973 with a degree in business finance, Chris' passion to fly became more and more entrenched.  His parental training has served him well.  Treating people right became his mantra.  He meets people, and an instant friendship takes root.
One of those friendships was with a man named Bob Brooks, who worked for Eddie Rickenbacker, World War I fighter ace and later Chairman of Eastern Air Lines.   "Mr. Brooks told me that Mr. Rickenbacker would often go into the lobby at Eastern and personally thank all the salesman for doing business with his airline.  I have never forgotten that.  Mr. Brooks taught me the ground support equipment business.  I wouldn't be where I am today without his influence."
With the help of the late banker, Bill Hopper ("Bill understood what it took to make a small business work.), Chris founded Rolling, Conveying, and Lifting Components (RCL) in 1988.  With his FedEx and other connections and friendships, he has enjoyed an enterprising business for over three decades.  Friendships have come in handy throughout his business career.  When Pan Am was going out of business, the comptroller told Chris a check for $125,000 for Chris' fledgling company was in his Pan Am office in Parsippany, New Jersey if he wanted to come pick it up.  "We had made friends with the guys with Pan Am JFK," Chris says.  "We got one of them to pick it up for us and send it to Atlanta via Delta Dash.  We deposited it on Monday, it cleared on Tuesday, and Pan Am declared bankruptcy on Thursday."  It has been a smooth ride, with no bumpy business turbulence for RCL since that time.
Friends find it interesting that Chris is afraid of heights, not the wild blue yonder, but five feet up on a step ladder, for example.   He won't clean his gutters, for example, and he wouldn't walk across the Sidney Lanier Bridge, which spans the Brunswick River.
Ever the gentleman, he has been known to fly a hundred miles out of the way so the turbulence will not make his passenger uncomfortable. He will never fly when the weather is questionable.
Chris collects old cars; he is always doing something special for his employees.  Seeing Georgia defeat Oklahoma in the Rose Bowl was a memorable highlight for him, and enjoying a hot dog and a Bulldog baseball victory at Foley Field, supporting his friend, Coach Scott Stricklin, makes his day. 
Just don't ask him to climb a step ladder.