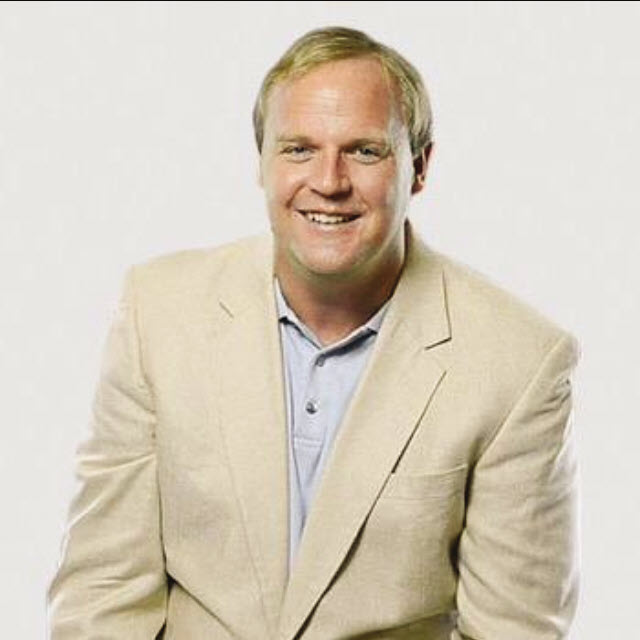 It rained and rained and rained and never stopped. The rain started sometime between 7 a.m. and 8 a.m. in the morning. It went until sometime between midnight and 1:00 a.m. Never relenting. On a scale of 1 to 10, with a 10 being a deluge, it was between a 7 and an 8 all morning, all day and all night long. I've never experienced or witnessed a rainstorm last that long with that much of a constant downpour in Athens.
Of course, the next day was gorgeous, as was the lovely day before.
The date was Saturday, October 19, 2019.
Georgia and Kentucky played football that night. Kirby Smart's powerhouse program had a meteoric rise, winning the Southeastern Conference and playing for the national title in 2017, and sniffing something similar in 2018. The Bulldogs of 2019 had gotten off to a 5-0 start, highlighted by wins over Notre Dame and Tennessee. But then something bad happened.
South Carolina came into Athens after an open date, while the Dogs were winning the Saturday night prior in Knoxville, and the Gamecocks upset Georgia 20-17 in double overtime. The Bulldogs turned the football over four times and missed two field goals. During Georgia's run of six straight top ten finishes from 2017-2022, it was the most head scratching setback. It wasn't Alabama or LSU, it was a Gamecock team coached by Will Muschamp that headed to Athens as a 20-point underdog.
By no means did that loss do anything to dissuade the moment of the juggernaut Kirby Smart was building, it was a bump in the road. But it hurt.
And it was a nooner. Losing the noon kickoff is awful. Especially when you're in the top five and a three touchdown favorite. Makes it hard to watch any football the rest of the day and night. You just want to move on.
After our postgame show, my friends Amy and Gordon Burnett, were there at Hotel Indigo, and we wanted to catch up. I was awful. Completely consumed by what had just happened, how that one had gotten away.
Next up was the Kentucky game, and then a brutal November schedule of Florida, Missouri, a trip to Auburn, Texas A&M and then the Jackets at what is now historic Hyundai Field.
I just remember thinking, the program is in great shape, we're going to soon get to the mountaintop with Kirby leading the way, but this is probably going to be a 9-3 year.
Well, against the Wildcats on the rainiest of rainy days in Athens, it was tied 0-0 at the half and nobody was happy. Georgia was favored by more than two touchdowns, but stuck in the muck and mud with the Wildcats. My – at the time – daily talk show co-host Chris Brame, who usually had the job of calming me, texted and said "a loss is very much in play here." Yikes. He was right.
Kentucky had a lightning fast quarterback, Lynn Bowden, and Georgia's top threat was D'Andre Swift, the sensational tailback. I remember thinking, one of these guys is going to break a long run, and that's going to be the difference. Fortunately it was Swift who broke one. He went 38 yards to pay dirt. Georgia added another score in the third quarter and led 14-0 heading into the final period. The Bulldogs came up with a red zone stand, later completed the lone pass attempt of the second half and tacked on a fourth quarter touchdown to win 21-0.
Having to fight and scrap for that win was the best medicine for the Bulldogs. If it would have been a typical picturesque mid October Saturday, the Bulldogs might have won 38-10, and it would have seemed easy. But facing and responding to that adversity on the heels of that loss to the Gamecocks, it got Georgia back on track.
Georgia incredibly ran that November gauntlet with a perfect 5-for-5 mark, beat Florida, Mizzou, Auburn, the Aggies and the Jackets. Unfortunately, Georgia lost to LSU's amazing eventual national champions in the SEC Championship Game, but the Bulldogs rallied and beat Baylor in the Sugar Bowl to finish 12-2 and No. 4 nationally.
That loss to South Carolina in 2019 is the last time the Bulldogs fell at home. Georgia has won 22 straight on Dooley Field in Sanford Stadium since, two off the school record 24 victories in a row Between the Hedges from 1980-83.
After the loss to the Gamecocks, that disappointment served as the organic filaments that helped the Bulldogs rise like the Phoenix from the ashes – this winning streak beginning on that rain soaked Saturday against Kentucky.
Along the way, the Bulldogs have famously won back-to-back national championships. The cornerstones for winning at the national and conference level, take care of business at home and in-state. Well 22 in a row Between the Hedges, and a 5-0 record against the North Avenue Trade School since 2017 check those boxes.
Mark Stoops may have his best team yet at Kentucky, better potentially than his 10-3 Wildcats of 2018 and 2021. Along the way, Stoops' Cats have broken some streaks and flipped some series, most notably ending a 31-year losing streak to Florida in 2018.
The numbers on the board now are 22 and 13, 22 straight at home for the Dogs and 13 in a row over Kentucky.
Hopefully there's no nonstop rainstorm Saturday night, but it will take that kind of grit, grind and guile, and of course a raucous crowd of over 90,000 strong, to extend those streaks here in these current Good Ole' Days.