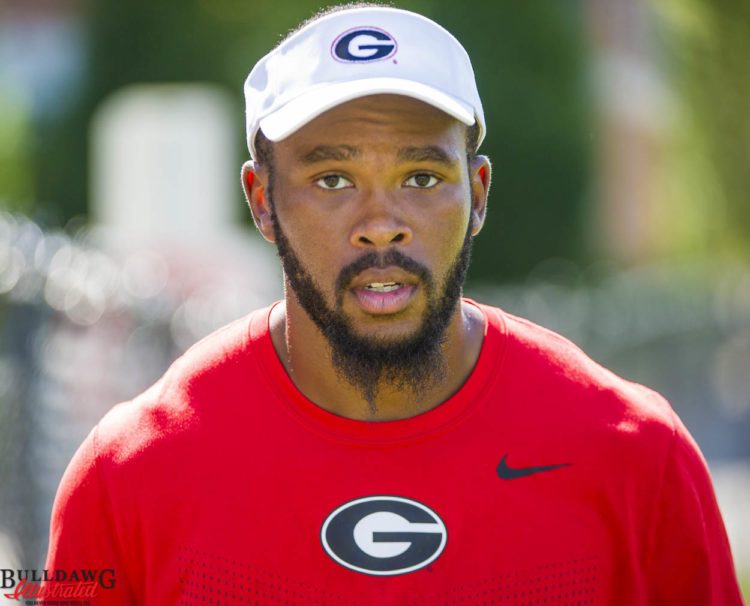 The Bulldogs Walk-on program has produced players, who have become big-time role players on the team in the past. Last year the Bulldogs awarded one player, cornerback Aaron Davis, a scholarship and he was an effective starter for them throughout the season. This year the Bulldogs decided to award three walk-ons with scholarships for this season.



The three players that were awarded scholarships are wide receiver Kenneth Towns, snapper Trent Frix, and linebacker Tommy Long. Two players are seniors and one player is a redshirt junior but all three could see the field in some capacity this season. The one player who has the greatest chance of having substantial playing time is snapper Trent Frix.


Trent Frix comes from a family with a great legacy at Georgia at the snapper position. Trent's dad, Mitch Frix, was the snapper for the Bulldogs in the early 80's when UGA alum and college football hall of fame member Kevin Butler was the kicker. Trent's older brother, Ty Frix, also snapped for the Bulldogs from 2009-2012. Trent should take over snapping duties this season as the Bulldogs permanent long snapper.


Kenneth Towns could find himself on the field in some capacity and has been a staple in the Bulldogs receiving corps in years past. The fact that Kirby Smart is deciding to award him with a scholarship means he is working hard and impressing in practice, which could lead to Towns getting some playing time this season. Towns played in eleven games last season and started one, but his experience could lead to him getting more playing time this season.


Tommy Long will have the most trouble gaining substantial playing time but has impressed Coach Smart thus far and should find himself on the field in some capacity. The Bulldogs depth and star power at the outside linebacker position is what should give Long the most trouble of gaining playing time but if he continues to impress Smart, he could get some playing time. As of right now, I would expect most of Long's playing time to occur on special teams during kick-offs and punts.


Regardless of how much playing time each player receives, They should be commended for their hard work and the effort they have put in to gain a scholarship. All of the walk-ons were commended by Coach Smart and he even said it's hard to pick three guys for these scholarships because of all of the walk-ons are working so hard. If the Bulldogs continue to have a strong walk-on program, then they should be in good shape in terms of depth in the near future.