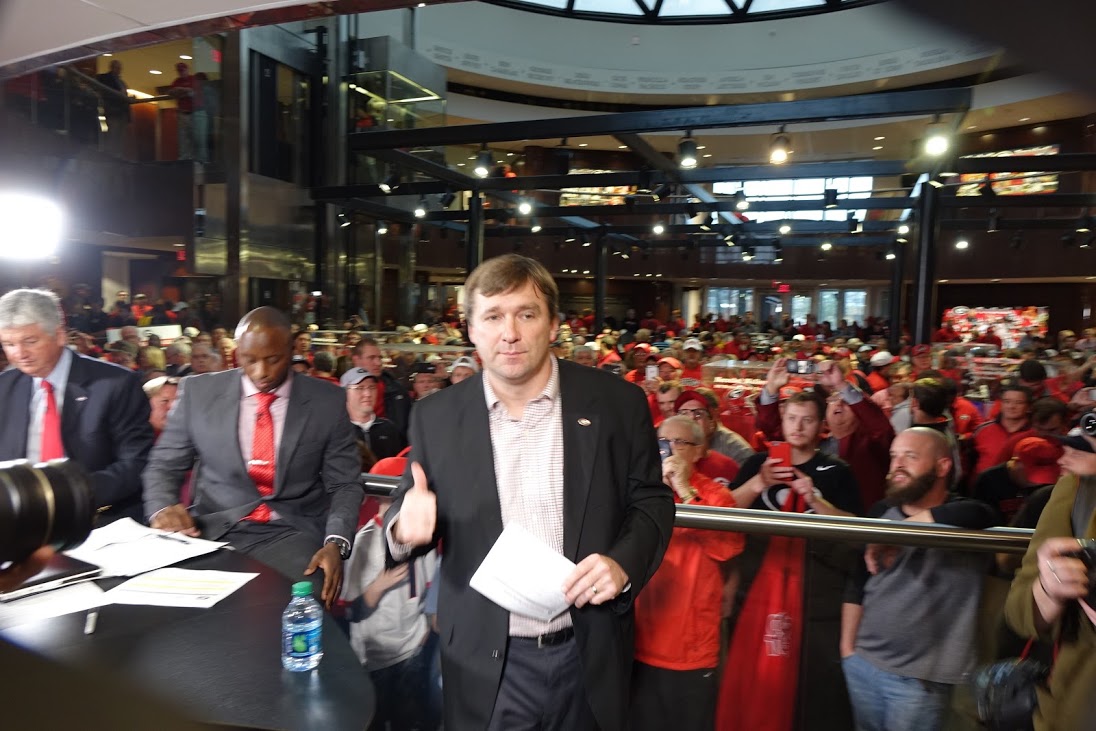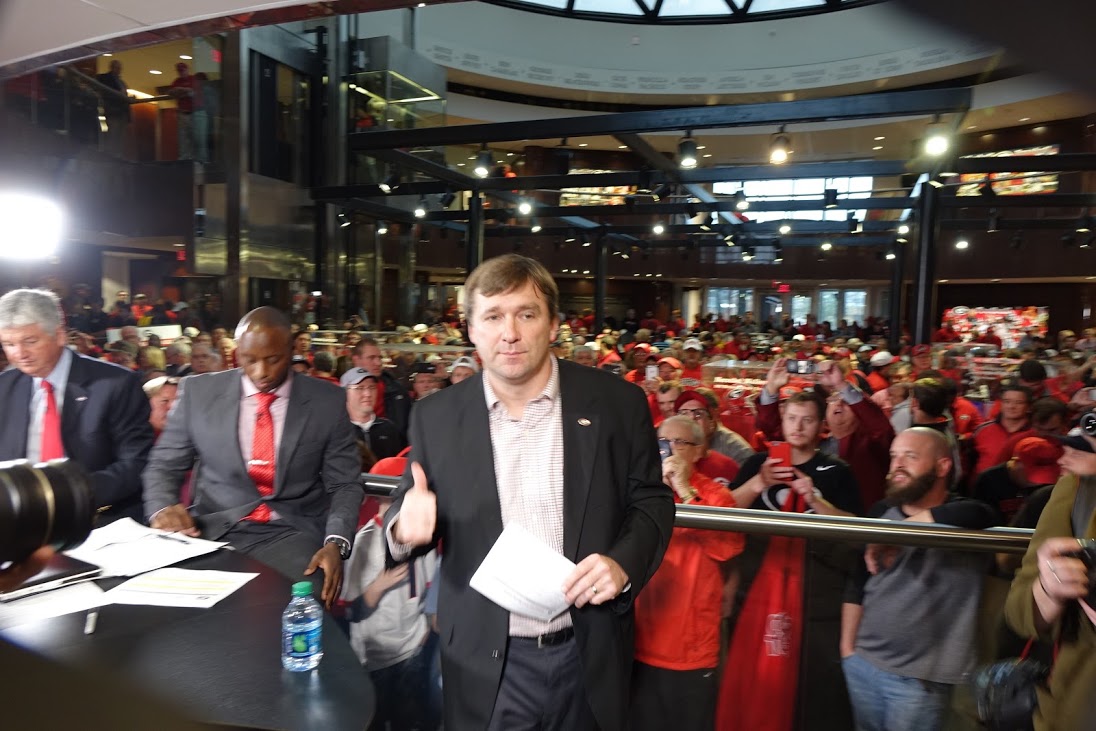 No question, the hiring of Kirby Smart has brought a new energy, a renewed sense of anticipation and expectation to Georgia football fans everywhere. Not only is the Bulldawg Nation looking for Smart, the former UGA defensive back and long-time Alabama defensive coordinator, to match previous coach Mark Richts average of right at 10 wins per season but also, the Bulldog faithful is expecting Smart to begin bringing SEC and, yes, national championships back to the University of Georgia.


But as Smart embarks on his debut season in Athens this coming fall, how realistic is this talk of immediate championships, which seems to be sweeping through every corner of the state where UGA fans reside?


After all, if you followed the Bulldogs' recent spring practice, you have to be aware Smart's first team has question marks and depth concerns at running back, in the defensive and offensive lines and in the kicking and punting games … just to name a few of the critical areas where solutions must be found by the time Georgia clashes with North Carolina's Tar Heels on Sept. 3 in the Georgia Dome. And then, there's that little matter of the Bulldogs' starting quarterback. Will the highly-touted freshman, Jacob Eason, be able to wrest the No. 1 signal-calling job from the very get-go — and he certainly appeared capable of doing just that with his 244-yard passing performance in the G-Day Game – or will Smart and his staff opt to bring the newcomer along slowly and give one of the two veteran QBs, Greyson Lambert or Brice Ramsey, the early nod at the season's outset?


Talking to the Bulldog players themselves, you'll only get coach-speak comments. They're not about to mention championships in 2016 nor are they going to throw out any win- loss predictions for Smart's first season at the Georgia helm.


"My expectations are just try to get better every day and we'll see where that takes us," said junior cornerback Aaron Davis, speaking after another tough day of spring drills just prior to the G-Day Game. "We don't really know what outcome we'll have at the end of the season. That's just so far off. We'll just focus on today and really the next practice going forward.


"Every team in college football wants to win a championship," Davis declared. "But winning a championship has never been stressed. That's nothing he (Smart) has ever expressed to us." Instead, Davis said Smart and his assistant staff have been emphasizing a short-term goal.


"We have this new motto: Attack the Day,"' Davis said. "So just take each day for what it has and try to have your best practice every day." New Georgia strength and conditioning Coach Scott Sinclair started that motto with the off-season conditioning drills in January and the other coaches have continued it.


"During workouts, during practice, all the coaches remind us," Davis said. "Especially coach Sinclair, he reminds us 'attack the day,' get better today, and just do all you can."


"We don't really look at it, about expectations and all," echoed Georgia sophomore tight end Jackson Harris. "We just work on what we can control and that's just going out every day and working as hard as we can and just get better than the day before."


And pretty much the same comments from junior offensive guard Dyshon Sims. "Just going out there and getting the job done," he said. "Executing well, that's the biggest thing with us." But while the Georgia players aren't really speaking the word championship as the summer workouts commence, one has to believe that's every single Bulldog's goal and mindset as they go through the off-season sessions, then August camp leading into the Carolina game and then the SEC grind. After all, if you go back to Smart's initial press conference after being named head coach, he talked championships in a big way and he surely has repeated those same thoughts to his football team.


"I think (the players) know coming in there's a certain standard of excellence I'm used to, that they're going to be held to," Smart said at the time. "There's a standard of expectations they'll be held to at the University of Georgia. They know what the expectation is – to be great, to win championships, to do things the right way, to go to the SEC Championship, to win the SEC East."


Smart knows, if these Bulldogs are to make it to the SEC title game and then, subsequently, the national college playoff, they have to go through the same "Process" that his boss at Alabama, Nick Saban, famously employs in Tuscaloosa. In other words, perfect at all the little things in daily practice and let the games take care of themselves.


"When you build all those things with building blocks, you focus on what it takes to get you there, not the actual result," Smart said. "They've seen that product. They've seen me be part of that product for nine years. I really want them to understand that's the goal and that's what we want to do. There's proof in the pudding and we've got to use that in recruiting, and we will."


Bottom line, though, all this scuttlebutt about realistic expectations in Kirby's first season at Georgia, well, the Bulldog fans will leave such talk to the UGA players and coaches. It's a good bet they'll keep envisioning their team making the SEC championship game in early December until the season's results prove otherwise.


---