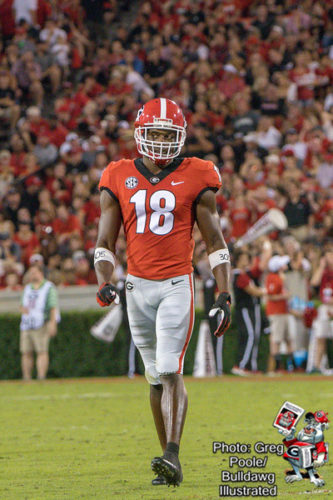 Han Vance on Georgia football: Mel Tucker-led defenses at the University of Georgia have easily been the flag-bearer for the teams over the short three-year Kirby Smart era. Unsurprising when you consider that the defense was as excellent under previous coordinator Jeremy Pruitt, at the end of the Mark Richt era, and had stockpiled defensive talent. The uptick turnaround has come in returning to the statistical offensive glory of the coordinator Mike Bobo era in Athens. And doing well at both sides of the ball at the same time. Jim Chaney has been beleaguered at times but has put up the yards and points. The coordinating on both sides has been especially strong in game-planning, with in-game adjustments often not appearing nearly as strong when things did not go as planned.
Kirby Smart has had to grow into the role of CEO and game manager, with noteworthy public gaffes like lashing out at the media for simply asking the obvious questions and the egregious fake punt in the SEC championship game in Atlanta, which will never be forgotten by many. 2nd and 26 the year prior, senior defensive backs didn't know what to do. Eerily similar story.
On-job learning is a part of any job at any level. That is understandable. The aforementioned coordinators were all way more experienced assistant coaches than Kirby was a head coach. Heck, everybody makes mistakes, especially when they are doing something that is new to them.
Mike Bobo is struggling at Colorado State; Mel Tucker is off to Colorado to be the new head coach of the Buffs of the essentially downtrodden Power 5 Pac-12; Jeremy Pruitt took pride in besting Georgia at Alabama before accepting a rebuild at a Tennessee deeply in Vandy's shadow.
None of these coordinators have been or are irreplaceable, but let's look at how Georgia fared after Bobo. The offense curtailed and then the head coach got fired. Everybody expected Richt to bring in a good offensive coordinator, as an old coordinator himself, and having had huge successes under Bobo, who set school records for production in back-to-back years with different feature runners and quarterbacks. Instead, Richt looked for a guy that did what Bobo did, had the same offensive philosophy as the one Bobo had won with at Georgia. Square peg round hole.
Then, when it was not working out, Richt did not pull the plug on him and take over the play calling duties midseason, which could have saved his job. Instead inexplicably trying to pull a rabbit out of the hat by inserting a third-string running quarterback as starter the week of the Cocktail Party. The reserve player was then not asked to run the ball – his strength – but instead to run the exact system of plays that he was not good enough to start at to begin with, plays designed to complement the guys he'd replaced. Oh, by the way, the lineup change was publicly announced to the opponent before the game, an example of as President George W. Bush gaffed repeatedly in calling "STRATE-GERY."
Everyone expects Kirby to continue clicking right along on that side of the ball, his background. Everybody expects his upperclassmen defensive backs to know what to do. Nobody expects him to panic under pressure and try to pull a (very tall, undisguised) rabbit out of a hat…again.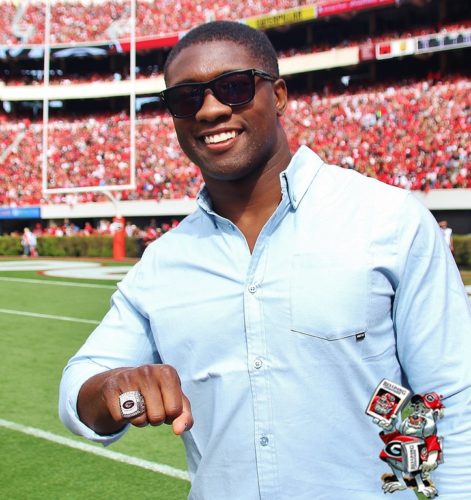 Butkus award winner Roquan Smith was the most missed player on this year's team, as I projected in the offseason. When you lose a missile of a man, the only guy ever to win the award at the old football school, you lose a strategic advantage that cannot be minimized. Jim Thorpe award winner Deandre Baker outshone the more-heralded Greedy Williams of LSU in becoming the first player in the history of UGA to be awarded with such, as the nation's top defensive back. When you lose the ability to have a man take away half a football field and/or the key wideout, a strategic advantage is gone. Those two were in the same class at Georgia, by the way, back when UGA couldn't recruit.
In the preseason, after the first few games, at midseason, I said Deandre Baker was the single best football player on the 2018 football team. Players like Baker and Smith don't just grow on trees, nobody gets plugged in and fails to miss a beat. The team loses a great senior center, too.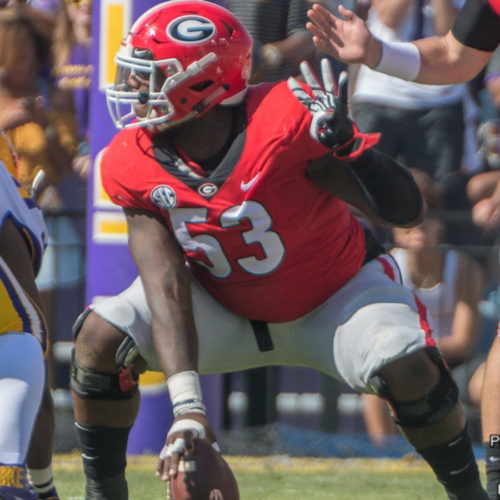 The Great Wall of Georgia will continue to be built on the offensive front. Defense should be fine, more experienced, overall. Jake Fromm for Governor; Deandre Swift for Heisman; SWOLYFIELD!
Kirby and company have some good young defensive backs, they have some quality linebackers. But those recruits from the previous regime will continue to be missed. They simply go out as the best ever in a single season, at their positions, at the University of Georgia.
As a Georgia Tech business colleague and chummy friend of mine, the dude who thought up the idea to build Atlanta's Atlantic Station on stilts above a brownfield, used to say in his many repetitive public speeches, that is not insignificant.
I'm gone, too. My next article for Bulldawg Illustrated will be my very last in the contract. No long goodbye, then, may old acquaintances be forgot or however that song goes. I'd like to thank Greg Poole, Savannah Richardson, Vance and Cheri Leavy and my readers. THANK YOU!
I have an annually-updated UGA bowl history article forthcoming soon, and then that, as they say, is that. Looking forward to an outstanding 2019. GO DAWGS!