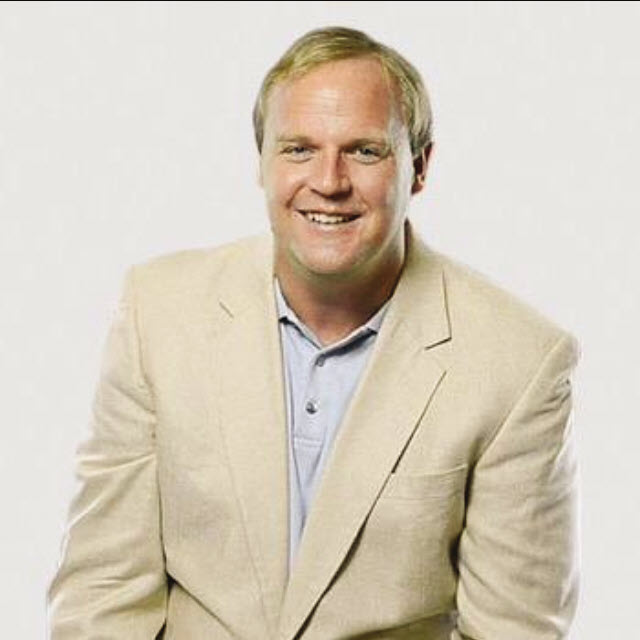 College football's biggest games now, a vast, vast majority are played at neutral sites. The National Championship Game, the playoff semifinals, Conference Championship Games, major bowls, none are played on campus. There are also legendary rivalries – Georgia/Florida, Texas/Oklahoma and Army/Navy, plus a new addition in Arkansas/Texas A&M – played at neutral sites.
To get to these monster neutral site games, and that's the goal for Georgia and all of the big boys of college football, it's imperative to win at home and win your state.
In the Bulldogs case, that means winning in Sanford Stadium and beating Tech. Win Between the Hedges, beat Tech, and the path to the monster matchups played, mostly, in domed stadiums is paved.
Kirby Smart's first season as the head coach of his alma mater was in 2016. The Bulldogs suffered a trio of incomprehensible, mind-numbing, gut-wrenching losses to Tennessee, Vanderbilt and the Yellow Jackets, that made for some lonnnnnng walks up Lumpkin and Baxter Hills. Georgia wound up 8-5.
Nick Chubb and Sony Michel said they were not going out like that.
A new era dawned in Smart's second season, and the program has been on an upwards trajectory, partially fueled by victories Between the Hedges and against Tech.
On Georgia's run to the 2017 Southeastern Conference Championship, Rose Bowl victory and College Football Playoff, the Bulldogs posted a perfect 6-0 record in Sanford Stadium, including a 31-3 victory over Mississippi State and a 42-13 win over Kentucky, which clinched the SEC East.
Smart's Dogs were perfect again at home in 2018. En route to a second consecutive 11-1 regular season, the Bulldogs posted a 7-0 Sanford Stadium slate. That included a 38-12 topping of Tennessee, 27-10 win over Auburn and 45-21 victory versus Tech.
In 2019, the Bulldogs were undefeated and ranked No. 3 nationally. Four turnovers, a blocked field goal and a missed field goal later, and Georgia was upset 20-17 at home against unranked South Carolina. Georgia was 5-0, and had won three at home, highlighted by the unforgettable night against Notre Dame, in which the Bulldogs prevailed 23-17.
The home winning streak had come to an end with 16 consecutive victories.
One week later, a new streak would begin.
Kentucky was in town for a night game, and it was raining. It was raining hard and steady. It started raining early in the morning and kept going. It rained, and rained some more, and then it rained even harder and more steady. Sanford Stadium was far from filled. There was tension and angst from the upset loss against the Gamecocks, and with the Kentucky game deadlocked in a scoreless 0-0 tie at the half, this one looked very loosable as well.
It came down to whether Lynn Bowden, Kentucky's outstanding all-purpose star turned running quarterback extraordinaire, or Georgia tremendous tailback D'Andre Swift would break a long one.
Swift scored from 38 yards out through the rain, and Georgia grabbed a 7-0 lead. The Bulldogs would tack on two more touchdowns and win 21-0. For the record, around midnight, the rain dissipated, and the following day was quite beautiful.
The fight and fortitude that the Bulldogs displayed in this rain-soaked battle with Kentucky reignited the season and began another Sanford Stadium winning streak.
Georgia put together one of its all time great months of November in 2019, beating Florida 24-17 in Jacksonville, then following it up with a 27-0 victory over Missouri in Athens. Following a thrilling 21-14 triumph at Auburn, the Bulldogs would again win in the rain. At soggy Sanford Stadium, the Bulldogs edged Texas A&M 19-13 to make it three straight wins in Athens. The Bulldogs the following week were triumphant at Tech, emerging victorious 52-7.
It was a third straight 11-1 regular season.
2020 was a … ahem … strange year across the globe.
Against an all Southeastern Conference schedule, the Bulldogs went 3-0 Between the Hedges, beating Auburn, Tennessee and Mississippi State.
A fourth straight major bowl bid would follow, and Georgia's last second victory over Cincinnati in the Chick-Fil-A Peach Bowl capped an 8-2 season with a fourth consecutive top ten national finish.
Now here we are in 2021, with Georgia dreaming big. This will be the Bulldogs fourth game in Athens this season, and the Bulldogs have been sharp in front of their home crowd. Georgia rolled past UAB 56-7 and then defeated South Carolina 40-13. The highlight of the home slate came two weeks ago in a top ten showdown, as the Bulldogs bested Arkansas 37-0. It was a high noon kickoff and the Georgia faithful answered the bell, packing Sanford Stadium early. The raucous Bulldog faithful played a big part in the victory.
Kentucky is back for a Saturday afternoon showdown. That win in the rain two years ago started a new, now nine game home winning streak. These Dogs and the Sanford faithful feed and thrive off one another. The winner of this one has a leg up in the SEC East race.
It's going to take another victory over the Wildcats, another championship performance from this strong Bulldogs team and the incredible Georgia fan base to keep all these red and black dreams alive.
Winning at the highest level, it starts at home.